Free Violin Lessons for Beginner Violinists
Learn to Play Online from Scratch to your First Concerto

Hi, I'm Zlata!
Classical Violinist & your Online Violin Teacher
Free Violin Lessons for Beginner Violinists
Learn to Play Online from Scratch to your First Concerto

Hi, I'm Zlata!
Classical Violinist & your Online Violin Teacher
You're NOT too old and it's NOT too late!
You can learn to play the violin beautifully as an adult beginner
I'll help you every step along the way. On this page you'll learn to buy your first violin, tune your violin, hold the violin and bow properly, play scales and beginner songs. You can learn all online by yourself at your own pace.
What do you need to start playing the violin?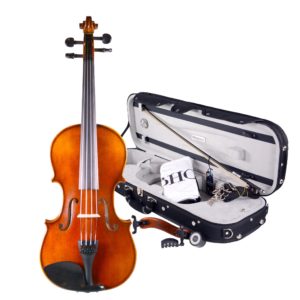 You need a violin (duh) with a chinrest and shoulder rest, violin bow, rosin, violin case and music stand.
Best cheap beginner violins to buy online
Most violins you buy online come with a chinrest, case, bow and rosin. You need to buy the shoulder rest and music stand separately (or play without).
As an adult beginner, look for a 4/4 size violin
From my experience working in a violin shop for over 12 years and teaching the violin for over 15 years, I've selected the best beginner violins:
Oh no, my new violin doesn't sound!
No worries! First tighten your violin bow, rosin it and tune your violin:
How to Tune your Violin as a Beginner Violinist
Use my free online violin tuner on the left, where I'll explain first how to tune and after that I let all four strings sound, so you can tune. 
As a beginner an electronic tuner is very handy! It recognizes the string you play and tells you of you need to tune it higher or lower. Absolutely fool proof! You can even use it to check if you're playing in tune while playing.
Once you got the hang of it, I recommend learning to tune with a tuning fork.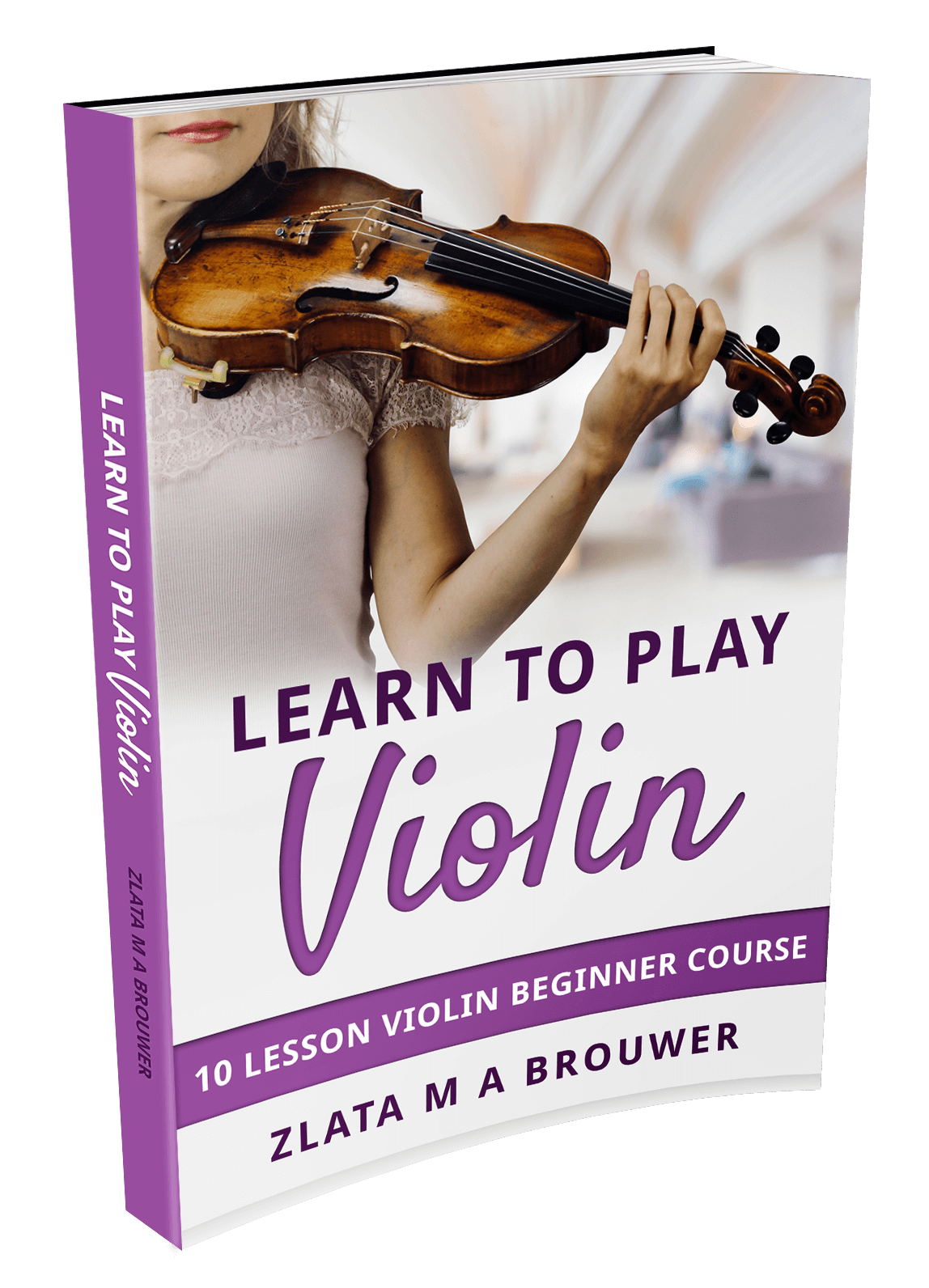 I take you from scratch step by step to your first violin concerto including 40 videos, sheet music and violin tabs.
Tips for self learning the violin
#1 Spend plenty of time on proper violin hold and bow hold
This will save you a lot of struggles and time in the future. The hold of your violin and bow determine if you can make progress.
#2 Practice on open strings
Don't move to placing your fingers on the strings right away. First make sure that you can get a good sound from the violin on open strings. This is hard to correct if your attention is divided.
#3 Follow a step by step plan with scales, exercises and songs
You can find thousands of violin lessons online on YouTube, but if you don't know in which order to take them, you'll only feel overwhelmed and stuck.
In my free online beginner course I give you a step by step plan from a century long European tradition. It teaches you from scratch ALL the way to your first concerto. Click here to join 12,500 students from 50+ countries in my free beginner violin lessons.
More practice tips:
Easy Violin Lessons for Beginners
Play your favorite songs on the violin: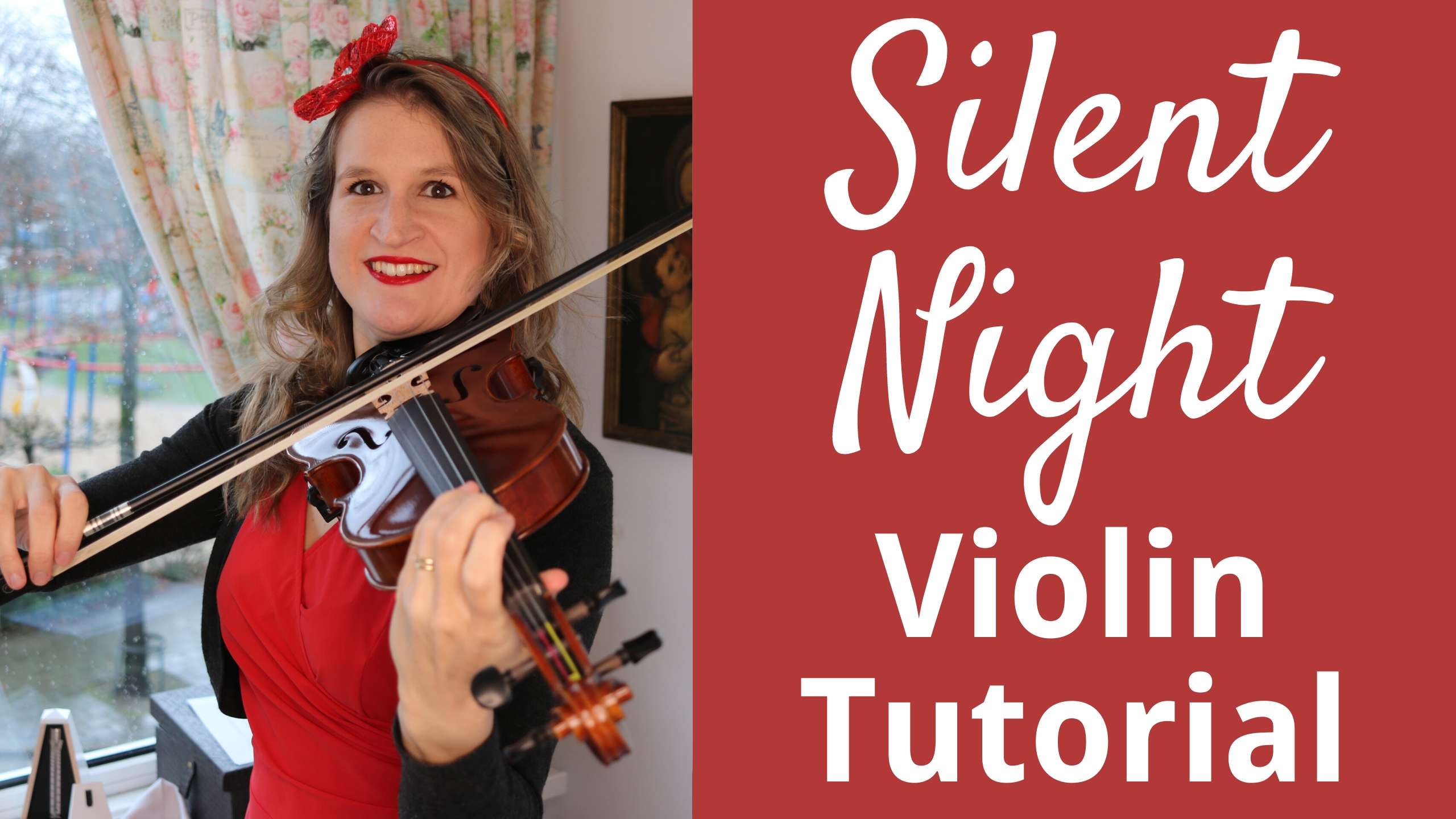 Get violin lessons and free sheet music on your favorite Christmas songs, like Silent Night, Jingle bells, Oh holy night and more!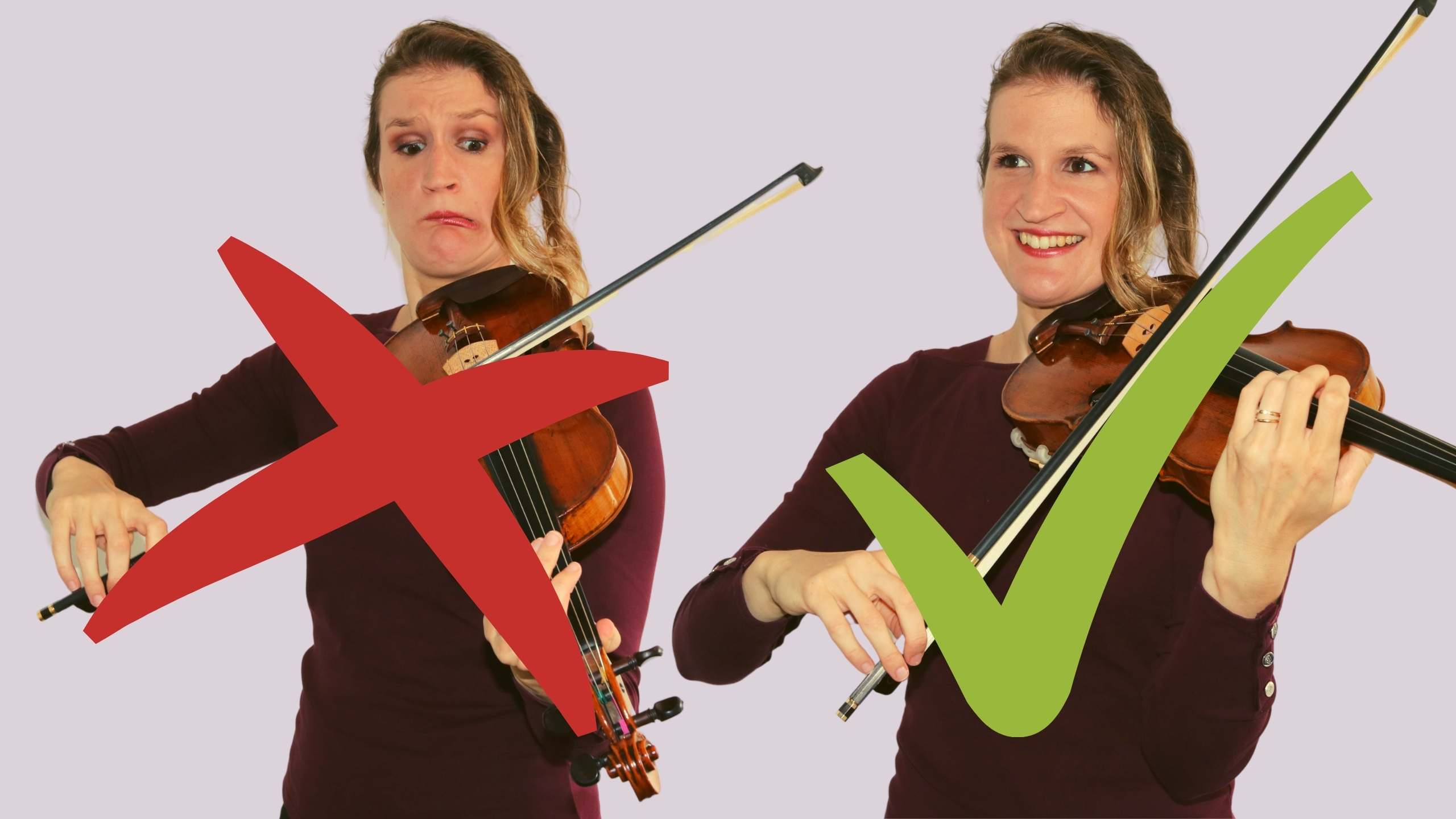 Here's how to stop hitting other strings and sound scratchy on the violin.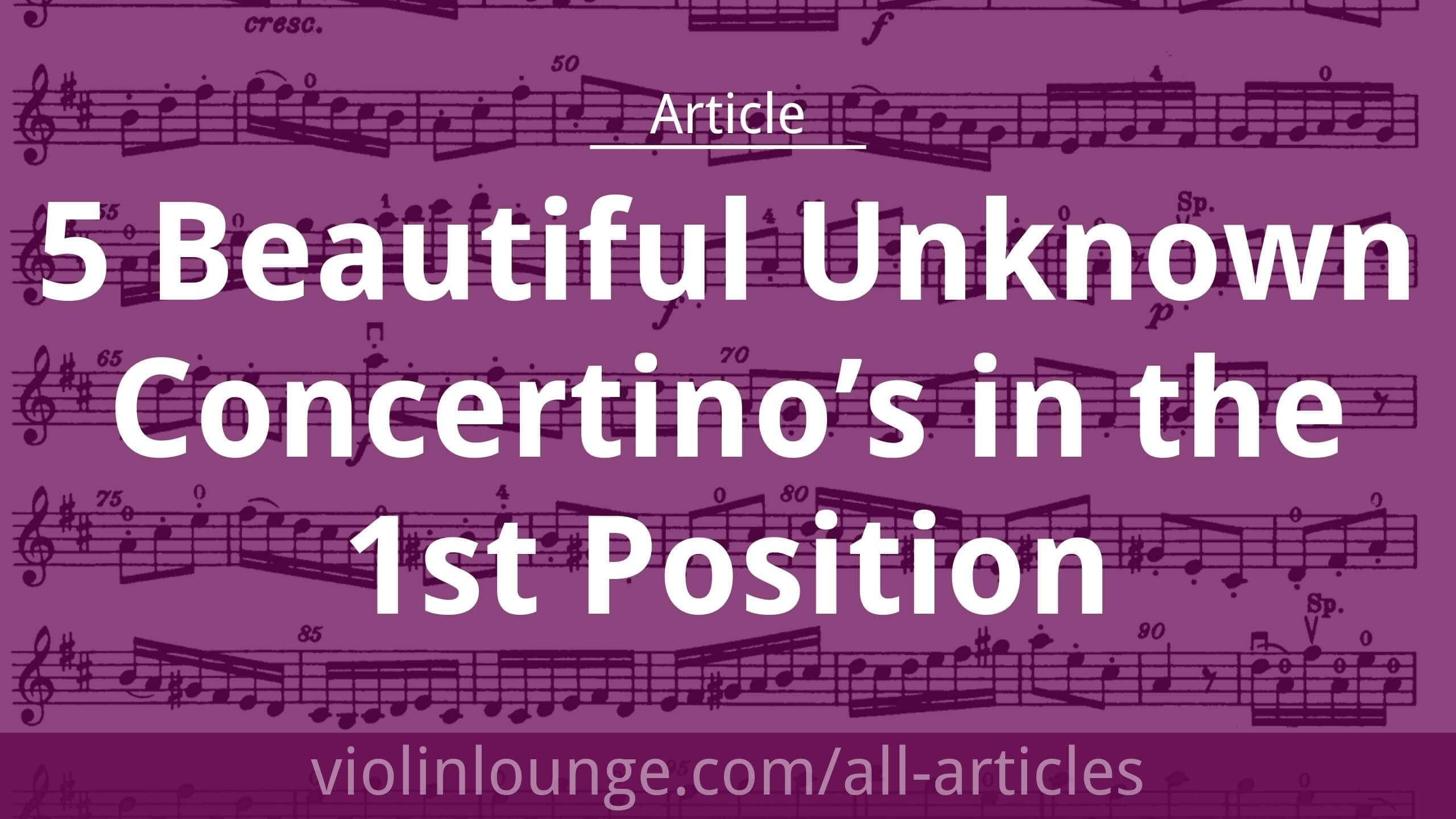 Tired playing Küchler op 11? Here are 5 beautiful unknown beginner concertos in the first position.
Intermediate Violin Lessons Online
When are you an intermediate violinist?
You can continue with my intermediate lessons when:
You are comfortable with your violin posture and bow hold
You are playing with a decent sound and fluent bowing
You can play in tune in the first position with various finger frames
You want to learn vibrato, position play and more advanced bowing techniques
Side note: of course I can't determine your level from here neither should you worry about it. Just see which of my violin lessons speak to you.
Also take a look at my lessons about bowing technique, intonation and vibrato.
As you are now perhaps looking for more specific topics, feel free to use the search bar on the top right of this website to find exactly what you're looking for. Here are just some highlights for intermediate violinists: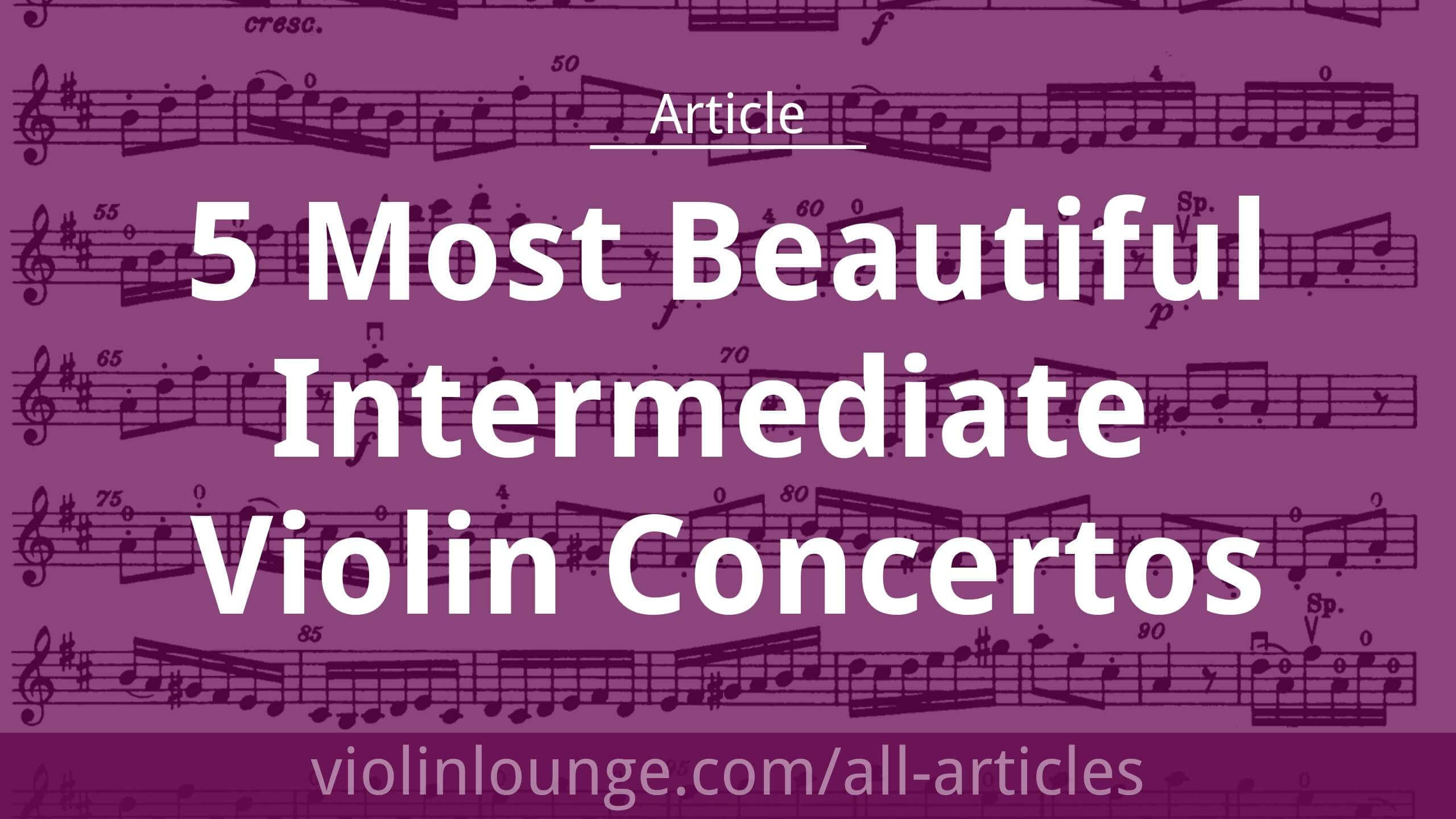 When you just learned the third position, you can move to intermediate violin concertos.
Advanced Violin Lessons Online
You're an advanced violinist when you're comfortable with:
Vibrato
Playing in several positions
Different bow techniques like spiccato and staccato
Watch my latest online violin lessons: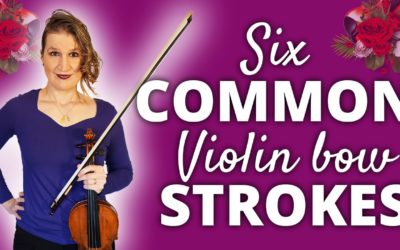 Learn these basic violin bowing techniques and easily master all possible violin bow strokes by combining them:
read more