Violin Articles
Sit back and enjoy articles about how to play violin, how to find a good violin and bow, practice strategies and more!
Are you someone who prefers video, check out my online violin lessons right here!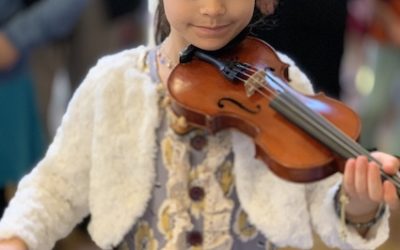 Choosing the right size violin for your child is not just a matter of aesthetics or comfort; it is crucial for their learning experience.
read more