250+ FREE Online Violin Lessons
Learn to play the violin beautifully with classical violinist and online violin teacher Zlata Brouwer!
I want to fill the world with truth, beauty, freedom and love by teaching passionate violin players step by step how to bow like a pro and create a beautiful tone. Zlata Brouwer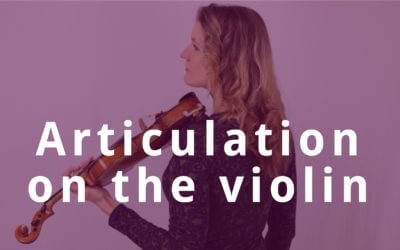 Does your violin playing sometimes sound sloppy? By playing with your fingertips instead of your arms, you can create a clean sound with clear articulation on your violin. I'll explain the left hand as well as the right hand technique in this video:   1)...
read more