Violin Self Study Tips: Learn to Play the Violin Fast
Can you teach yourself how to play the violin?
Can you learn to play the violin without a teacher?
Look, whether you have a teacher or not: in violin playing (and music making in general) we're ALL self taught. If you have weekly lessons and practice daily: most of the time YOU will be the one correcting yourself and not your teacher.
I've seen adult beginners get good results learning the violin themselves
However… most of the times these are exceptions. They are people with musical talent, who have a good ear to correct themselves. They are very critical or even perfectionistic. To self learn the violin you must be very independent to search and filter the right information. You can find a lot online, but there is also a lot of nonsense and stuff that isn't applicable to you right now.
Most self learners get stuck and look for a teacher anyway
This is something you have to be prepared for. Certainly in the beginning the feedback of a teacher and not inventing the wheel yourself is really important. Your progress will be much faster and you won't get stuck.
On the violin you quickly develop bad habits that take a lot of time to correct. On the long run it can be cheaper to get a good teacher right away, but I know that this isn't possible for everyone.
Keep in mind that the violin is one of the most difficult musical instruments. Even with a teacher, for most people it takes years to sound good.
Tips to self learn the violin
1) Take it slow!
It so important that you get the basics right and don't try to learn everything at once. First focus on the relaxed and balanced violin hold and bow hold. Being precise about the basic technique, will save you a lot of time in the long run.
2) Be your own teacher (even if you have a teacher)
90% to 100% of the time or more your teacher isn't there to correct you.
If you're not taking lessons, try to imagine you're your own teacher. Correct yourself. Listen to yourself. Don't let yourself get away with a sloppy technique. Try to get it right all the time.
If you DO have a teacher, his/her job is to guide you in your practice and NOT to do the learning for you. We're al self learners! To me it helps to imagine my teacher is in the room and I try to imagine what he would say about my playing.
3) Practice consistently
The nr 1 reason why people get stuck in violin playing and quit is that they don't practice consistently, don't see results and lose motivation.
If you're not willing to play the violin daily, think very hard if you want to play this instruments. It takes a lot of time and dedication, not just to become a virtuoso, but also to learn to play nicely after some years.
4) Be a lifelong learner
There won't be a day that you master the violin, can play everything and are endlessly happy with your own playing. Even the most famous soloists have critique on their own playing and improve themselves are day. Most of them take lessons or ask collegues for advice.
We are all students and we stay students. Enjoy the process. Approach your violin playing with curiosity, patience and love.
Now I'd love to hear from you!
What are your experiences with self studing the violin in any way or form? Do you have a private teacher or did you learn in another way? Share your experiences in the comments below!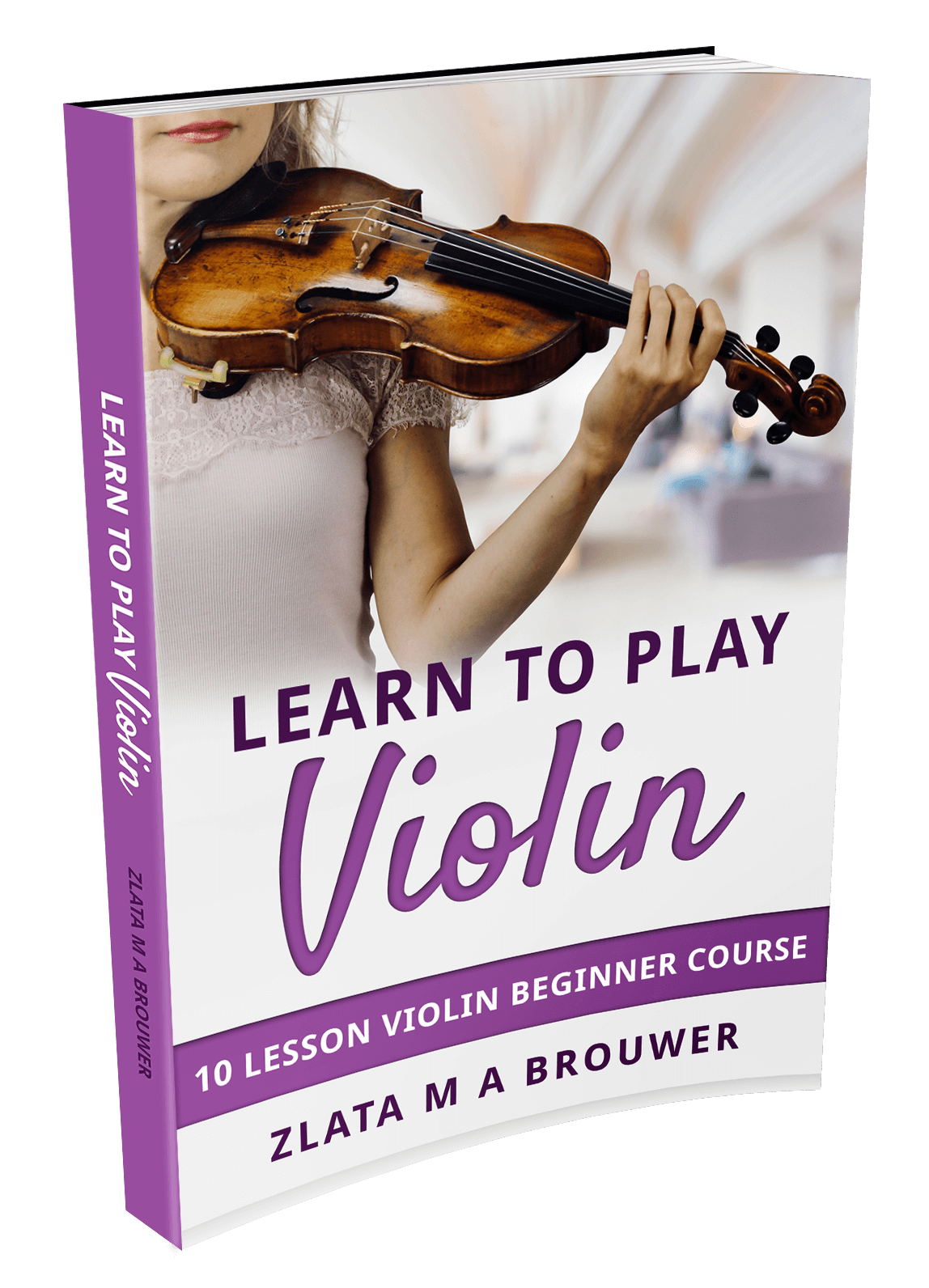 I take you from scratch step by step to your first violin concerto including 40 videos, sheet music and violin tabs.