How to Play Amazing Grace on Violin: EASY Beginner Tutorial | Violin Lounge TV #330
This is the easiest Amazing Grace violin tutorial out there! You just need two fingers and reading notes is not required. Watch the video lesson:
In this video I'm going to teach you the easiest Amazing Grace violin tutorial out there!
Be sure to sign up on the right if you want to receive my sheet music so we are working with the same version.
BUT if you can't read sheet music, no problem! You can still follow along with this tutorial.
In case you are looking for a challenge …
When you sign up to receive my free sheet music, you will not only receive this beginner sheet music used in this video but will also receive Amazing Grace sheet music that I wrote.
So if you can play in positions and do a bit of vibrato, you may prefer the more advanced version!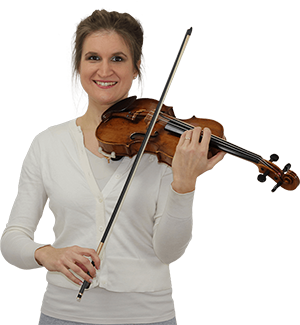 Hi! I'm Zlata
Classical violinist helping you overcome technical struggles and play with feeling by improving your bow technique.
What did you think? Were you able to manage to play this piece without issue?
If you need clarity on something, please drop a question in the comments below!