Tower Strings Rockstar Beginner Violin Review
What to look for when buying a cheap beginner violin outfit?
In this video I explain all about what makes a good violin with an example below $ 200:
Sorry, this giveaway competition is closed!
However it's easy to make money for your new violin in a fun way with the Violin Lounge Ambassador program. Click here to read more and apply!
Some new cheap violins are impossible to tune and play!
A lot of big Chinese factories dump their B stock on eBay and you really don't know what you'll get when ordering a violin. As a beginner violinist you can't judge if your disappointment in violin playing is caused by your technique or that something is wrong with your instrument.
It's important that not only good materials are used (spruce and maple for the soundboards, ebony for the pegs and fingerboard), but also that the parts are fitting.
Fiddlershop.com checks and adjusts their violins before sending them
I was surprised how they could deliver such a complete violin set, like the Tower Strings Rockstar, where nothing is wrong really. The pegs fit nicely and the finetuners function well, so the violin is easy to tune and has good tuning stability. The bridge fits well and makes the instrument easy to play.
The sound is quite good as you can hear in the video. This beginner violin is great value for money!
This set is ideal for a beginner violinist not looking to spend too much
You can get started with this set, save yourself a couple of years on rent and sell it when you decide to upgrade. In the meantime you might want to buy a good carbon fiber bow and replace the string by synthetic ones like Pirastro Tonica.
After some years you might desire a fuller and richer sound with more possibilities. This is the point where you upgrade to a violin of five hundred dollars, a thousand dollars or more.
Update: Winner Raoul receives the giveaway violin:
Shoulder rest featured in this video:
Violin

Solid-carved Spruce and Lightly Flamed Maple tone woods

Durable Golden Brown Finish (no thick lacquer)

Wood dried a minimum of 36 months

100% ebony fingerboard, pegs & fittings

Carbon Composite Tailpiece with Built-in Fine Tuners

Hand-carved Asian Wood Bridge

Well-rounded Bridge – Easy and Comfortable Playability

Installed Steel Core Strings (stay in tune longer)
Outfit

One-year warranty on all accessories

Sturdy Lightweight Shaped Violin Case

Case includes Carrying Straps, Music pocket, Small Storage Compartment, 

Two bow holders

Brazilwood Bow

Tower Strings Rosin

Violin Shoulder Rest

Ultra Practice Mute

Polishing cloth

Digital Tuner
Sound

Playability

Looks

Outfit

Price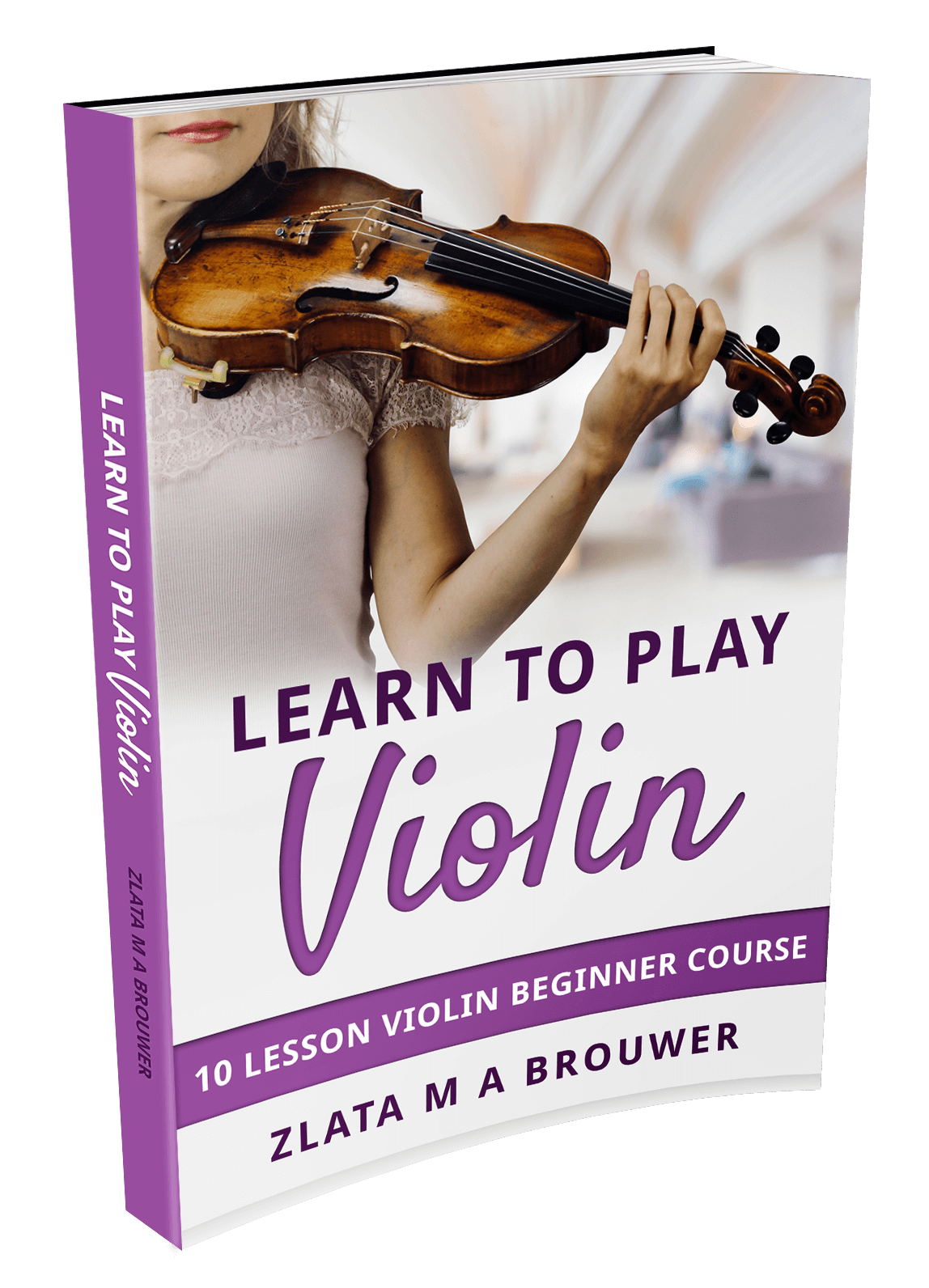 I take you from scratch step by step to your first violin concerto including 40 videos, sheet music and violin tabs.