Zlata's carbon fiber violin bow
(now also available for viola… no viola joke)
Light
Fluent and smooth bowing will be SO much easier with this bows… just as advanced bowing techniques like spiccato.
Beautiful Sound
A clear and full sound will come from your violin. Can a bow make a difference like this? Yes!
Strong & Durable
Absolutely foolproof! You'll enjoy this baby for many years to come.
Environmental friendly
No protected trees are chopped down for this bow!
Yup, it's a beauty…
High quality bow made out of 60% carbon fiber to ensure beautiful sound and great handling.
To compair: cheap carbon bows contain almost only epoxy and just a little (25%) carbon composite.
Just last week my girlfriend gifted me your carbon fiber bow which is beyond all expectations.
I really expected maybe a 10% improvement but the bow far exceeds that!
Everything from the weight to the look of the fiber is impressive. The improvement in tone and projection is amazing!
It truly makes my violin sound like a new instrument, especially the G string which has always sounded muddy to me.
Steve Wallace
Hey Zlata, I received the Zlata bow after my lesson today. I am always amazed how quickly things get to my door here in Brooklyn, New York all the way from your shop in Holland.
I can't believe how much better the Zlata bow feels and plays. It seems more effortless, more smooth moving across the strings. It is really a true upgrade!
Thank you
Kenneth Gill
Hi Zlata and crew,
I received my "Zlata" carbon fiber bow yesterday and am very happy with it! I was surprised at how fast it arrived here. I do have another carbon fiber bow but this one handles better so I'm thrilled.
Be happy!
Ramona Jarvis
Woowwwww you are amazing Zlata 
 I ordered a bow from you last friday and received it today… Thats 5 days folks, to get from the netherlands to iowa usa. It is beautiful and has tremendously helped my bow bouncing issue. Still have some but that is no doubt operator error lol. I haven't used it much and I'm a newbe violinist so bear that in mind but it certainly seems to be a very good bow and …. 5 days??? incredible.
Phil Wells
Thank you very much Zlata! The bow arrived today. It's beautifully made and very light. At first I was having buyers remorse and wondering what i would do if the bow wasn't up to par. But i was pleasantly surprised. I'm glad i purchased this bow. It's the best bow i've had and even like it better than the coda bow prodigy i purchased a few years ago. I'm glad i bought this bow and i enjoy your videos very much.
Zenaida Novido
Early bird bonusses!
As one of the first buyers, you'll get some awesome bonusses to improve your violin playing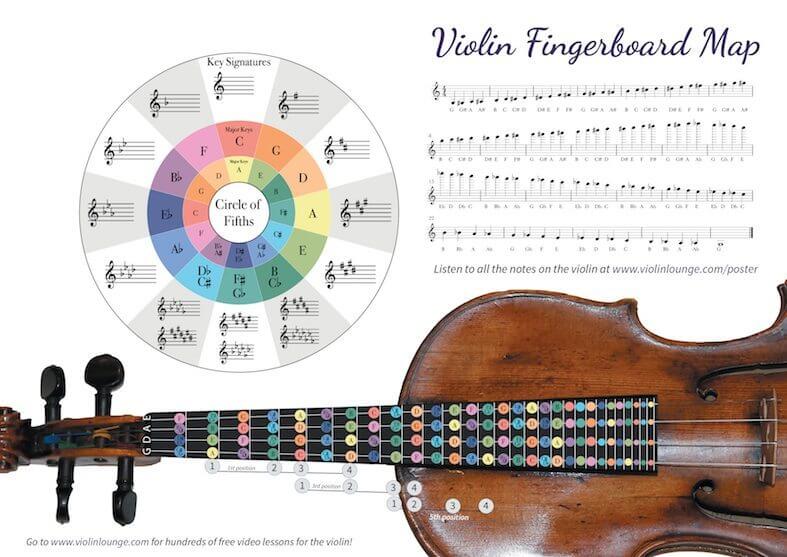 BONUS nr 1
Violin and Viola Fingerboard Map
You'll receive the Violin and Viola Fingerboard Map for free! It's a poster with the exact spots of ALL notes on the violin and viola. Also you'll receive a link to a tutorial video on how to use the poster to learn to play in tune on the violin and viola! We don't sell it separately, but you get it for FREE with your bow.
BONUS nr 2
High quality rosin from Vienna
To use your new bow optimally, I'll include a piece of good quality rosin from Vienna for FREE! It's the professional level Petz Vienna's Best rosin that Zlata uses as well.
It will make your violin playing sound even better with less dust.
Get your own Zlata carbon fiber VIOLIN BOW
Early bird price

$ 297

$ 197
Free worldwide shipping!
Bow are in stock and can be delivered worldwide within a week!
Buy now!
Early Bird Offer expires in...
This is NOT a viola joke…
Get your own Zlata carbon fiber VIOLA BOW
Early bird price 
$ 297
 $ 197
Free worldwide shipping!
Bows are in stock and can be delivered worldwide within a week!
Buy now!