How to play the LARGO from Dvorak's NEW WORLD SYMPHONY on the Violin?
In this video I teach you how to play the theme from the Largo of the New World Symphony by Dvorak very easily on the violin. It can all be done in the first position.
Will you play along with me? Enjoy!
Click here to download the sheet music.
Judex asks:
Hi Zlata !

I just bought your Violin Lounge TV 2013 DVD box.

I want to learn to play very well 20 tunes on my violin. I am a Learner.

To start with, I will appreciate you teaching me the following :

1. Largo (Dvorak) from the New World Symphony.
2. Shenandoah.
3. May it be.
4. Pearl Fishers.
5. Somewhere over the Rainbow.

I start the bid at $ 50. and immediately increase the bid to $ 100.

I feel many of your Fans will appreciate to learn from you as I do.

Cheers !
Thanks for sponsoring this video, Judex, and making it possible for the Violin Lounge community to watch and learn.
Love,
Zlata
PS: What music do you want to learn? Leave a comment below!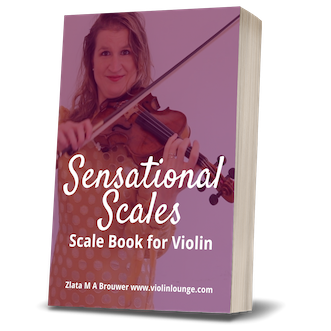 Sensational Scales is a 85 page violin scale book that goes from simple beginner scales with finger charts all the way to all three octave scales and arpeggios