How to Play Czardas by Vittorio Monti on the Violin | Violin Lounge TV #328
Learn to play Vittorio Monti's Czardas on the violin in this tutorial video! Download the free sheet music with my fingering and bowing notes here:
Learn to play this beautiful violin piece with a gypsy vibe
This was one of favorite pieces as a child and today it is still a great practice piece. You can learn so much from this piece because it has so many elements such as position play, big sounds, fast notes, double stops, harmonics, and more. All of which makes it fun to play! If you aren't familiar with all of these you don't need to play everything right away. Simply start with what you know and come back to the rest later!
The vibe is SO important
Focus on expressing what the piece wants to say and less on precise tempo. Don't try to force it.
If you're able to play the higher tempo…great! But if not, it's better to play a bit slower and more controlled with the right gypsy vibe than for you to struggle and be less comfortable. You want to play something beautiful.
Express the contrasts
You have piano parts, different vibes and moods, so you don't want to play everything fast or everything slow or everything romantic. Be sure to bring lots of different sounds into the piece to express those contrasts!
Watch the full tutorial above to get more detailed instruction on playing this piece
(and sign up on the right if you want to receive my sheet music with fingering and bowing notes)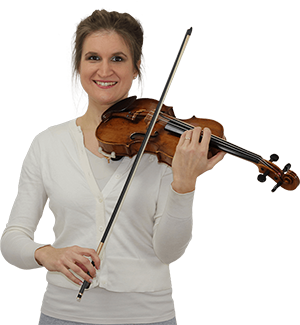 Hi! I'm Zlata
Classical violinist helping you overcome technical struggles and play with feeling by improving your bow technique.
Video content:
04:30 Largo
08:57 Allegro vivo
14:06 Molto meno (double stops)
15:21 Meno, quasi lento (harmonics)
17:11 Allegro vivace
18:01 Allegretto (D major)
What do you think?
Leave a comment below if you have any questions or if you have another idea for my next tutorial!