How To Rosin Your Violin or Viola Bow
This video is about how to rosin your bow.
It's personal how often and how much you rosin your bow. Some people rosin a little, but often. Some people rosin a lot when they do, but they don't rosin often. Some people (like me) like to rosin just a little bit, others like to have a lot of rosin on their bow.
There are some things that are important when rosining your bow:
Lots of people play most of the time in the middle of the bow, but they mostly rosin the extreme tip and the extreme frog. Rosin the part of the bow with which you play the most.
Rosin against your thumb when rosining at the frog, so the rosin will not break when it hits the frog.
Don't forget to rosin the sides of the hair. This will come in handy as you play with your bow a little pivoted.
Rosin with little strokes and smooth it out with some long strokes in the end.
You can see how much rosin there is on your bow hair as the hair becomes white.
Just try out what effect a different way of rosining has on the response of the bow and the sound you make. I'd like to use as little rosin as possible as long as the response of my bow is ok. Using a lot or too much rosin makes your violin sound shrill. Besides that the rosin gets on your strings a lot and you will hear the scraping sound of rosin over rosin.
Now I'd like to hear from you!
What's your favorite brand and type of rosin? My personal favorite is Pirastro Evah Pirazzi Gold. It gives a good sound, is fine, doesn't need much rosining and is relatively soft.
Do you have additional tips on how to rosin your bow?
Share them in the comments!
Love,
Zlata
PS: Do you have questions or struggles on violin or viola playing? Post a comment below or send an e-mail to info@violinlounge.com and I might dedicate a Violin Lounge TV episode to answering your question!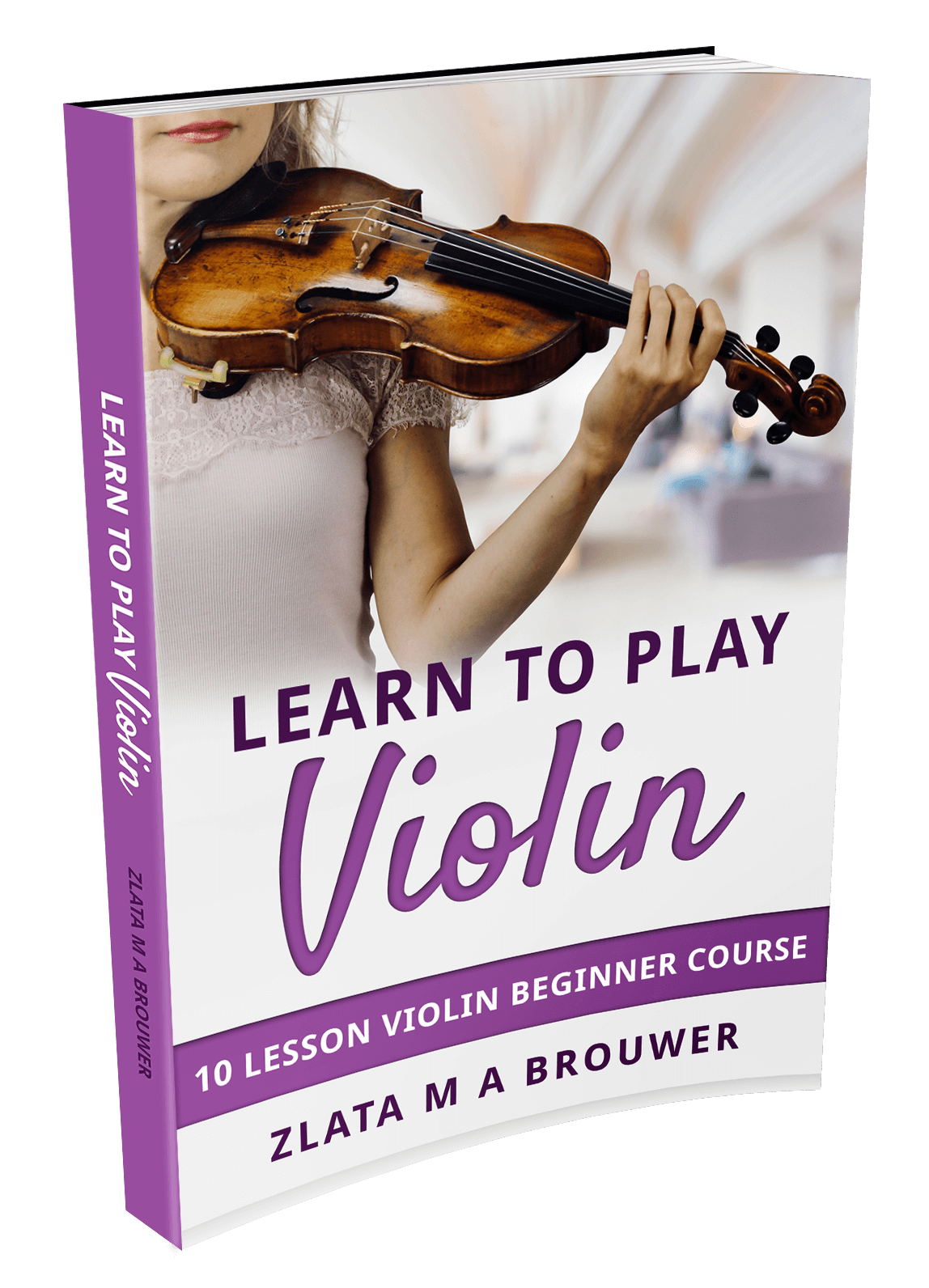 I take you from scratch step by step to your first violin concerto including 40 videos, sheet music and violin tabs.