Improve your Bowing Technique on the Violin
Master your violin bow and create a beautiful sound.
Free violin lessons that teach you how to bow smoothly, make fluent bow changes and master different bowing techniques, so you can play the music you love beautifully.
Classical violinist Zlata reveals the secrets behind bowing and tone creation, so beginner, intermediate and advanced violinists can get their violin playing to the next level and create a professional sound.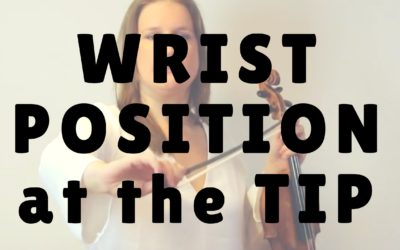 Should you push out your wrist when playing at the extreme tip?
One of my Violin Lounge Academy students asked me this question in the online student community we have. He told me that another teacher told him that the wrist should be straight all the time and that bending your wrist gives problems while playing.