Violin BOW HAND WARM UP for Flexible Bowing and a Great Sound | Violin Lounge TV #386
Take 5 minutes for the 8 best bow hand exercises for developing flexibility in your bow hold, so you can bow smoothly with a good tone
If you'd tell me I'd ever make a fitness video, I would have said you're crazy. If you told me I would do so while pregnant, I would certainly have not believed it. But… I wanted to make this 5 minute daily bow hand warm up fun for you, so… here it is: my first fitness video!
You'll learn bow hand squats, finger rows, bow cycling, pinky push ups, stick crawls, heavy pinky push ups, bow lifsts and resonance boosts.
Support my work and let others benefit from these lessons as well, by sharing this video on Twitter:
FREE PDF Download
Grab the PDF download with all 8 bowing warm up exercises, so you can keep them on your music stand: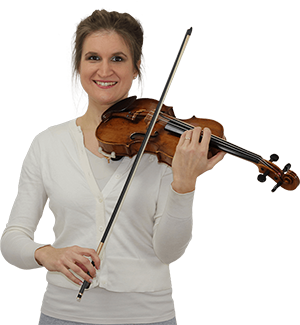 Hi! I'm Zlata
Classical violinist helping you overcome technical struggles and play with feeling by improving your bow technique.
Do these effective bow hand warm up exercises before you play
You'll get a flexible bow hold, smooth bowing and a more resonant sound from your violin.
If you do them daily, you'll quickly see results.
Share your favorite exercise in the comments below!