Trying out Maxim Vengerov's Violin Bow Exercise | Violin Lounge TV #441
This exercise can improve your bow control and sound quality, but when done the wrong way it can be very dangerous for your violin playing
Make sure to watch this video to the end:
The exercise is to hold the bow at the tip instead of at the frog
Because of this the bow will feel very heavy for your fingers and this is great training for finger action, bow control and sound quality.
WARNING: If your fingers (especially pinky!) are not strong enough to maintain a good bow hold and the right finger action, do NOT do this exercise!
When you perform this exercise with a stiff pinky and wrist, this will only secure a bad habit. It will be even harder to learn to bow smoothly with a good sound. Instead try out on of these daily warming up exercises for the bow hand.
Support my work by sharing it on Twitter:
What was the effect of this violin bow exercise by Maxim Vengerov on your playing?
Leave a comment!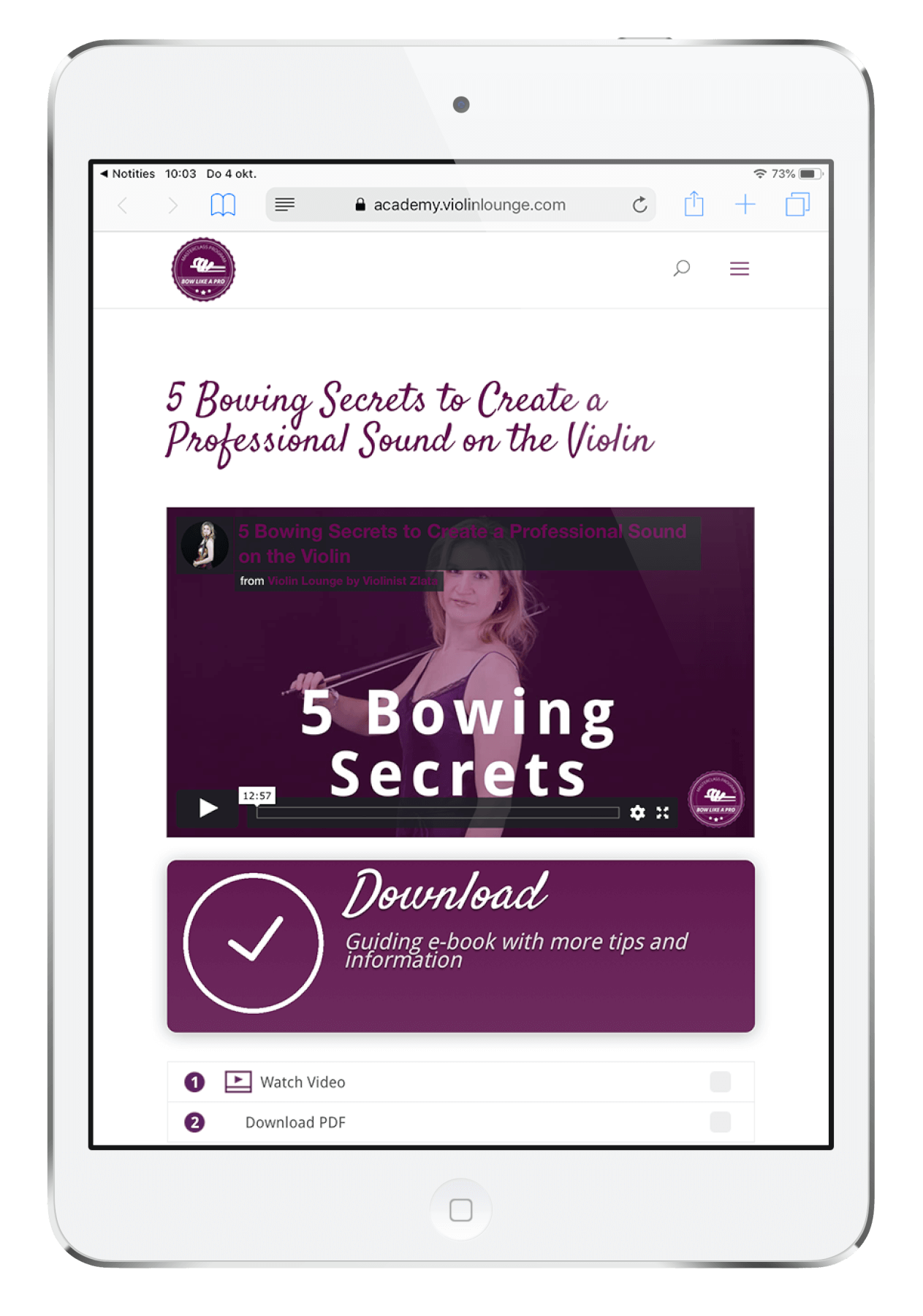 Enjoy my FREE mini Masterclass 5 Bowing Secrets to Create a Professional Sound on the Violin