Chords and Melodic Lines in Bach's Chaconne (opening) | Violin Lounge TV #407
Tips on the chords and melodic lines in the opening of the Chaconne from partita no 2 for solo violin BWV 1004 by JS Bach:
In performing Bach's chaconne there are roughly three styles:
(and in reality of course endless possibilities)
#1 Play every chord in full
A bit old fashioned and romantic way in which you play very thick chords.
#2 Let mainly the upper two notes ring
Play the chord and maintain the double stop of the two upper notes after that.
#3 Break the chord quickly and maintain the top note
This is great for letting the melody stand out, but it also has it's disadvantages.
In the video above I demonstrate all three ways and explain their pros and cons.
Did this video inspire your interpretation?
Support my work by sharing it on Twitter: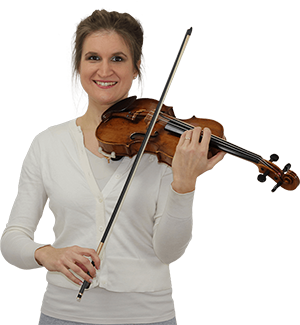 Hi! I'm Zlata
Classical violinist helping you overcome technical struggles and play with feeling by improving your bow technique.
'Geen dag zonder Bach' we say in Dutch, which means 'no day without Bach' and I almost live that way.
I know that I will study Bach's sonatas and partitas for solo violin for the rest of my life and that's something I look forward to.
Let me know in the comments about which partita or sonata movement I should make a next video: