12 Checks to Improve your Violin Sound Quality in 10 Minutes | Violin Lounge TV #403
How to get rid of your beginner sound and to keep improving your sound (forever!) as an intermediate and advanced violinist:
#1 Clean your strings
#2 Don't use too much rosin
#3 Clean your bow hair
Watch this video to learn how you can clean your bow stick and hair yourself. It might save you a rehair!
Balance proportions on every level:
#4 Bow Speed
Don't make classic mistakes like shooting your bolt (high bow speed) and belly bowing (inconsistent bow speed).
Stiff bowing without finger action will affect the consistency of the bow speed and the weight used mainly at the bow change. Learn how to bow smoothly in this video lesson.
#5 Weight
Keep an eye on the amount of weight, consistency , that you're using weight and not pressure, relax your right arm and maybe hold your elbow a bit lower to transfer weight.
#6 Finger action
Bowing smoothly with the right fluent movements in the wrist and fingers is crucial for a good sound on the violin. Watch this video to learn more.
Learning a lot? Support my work by sharing it on Twitter: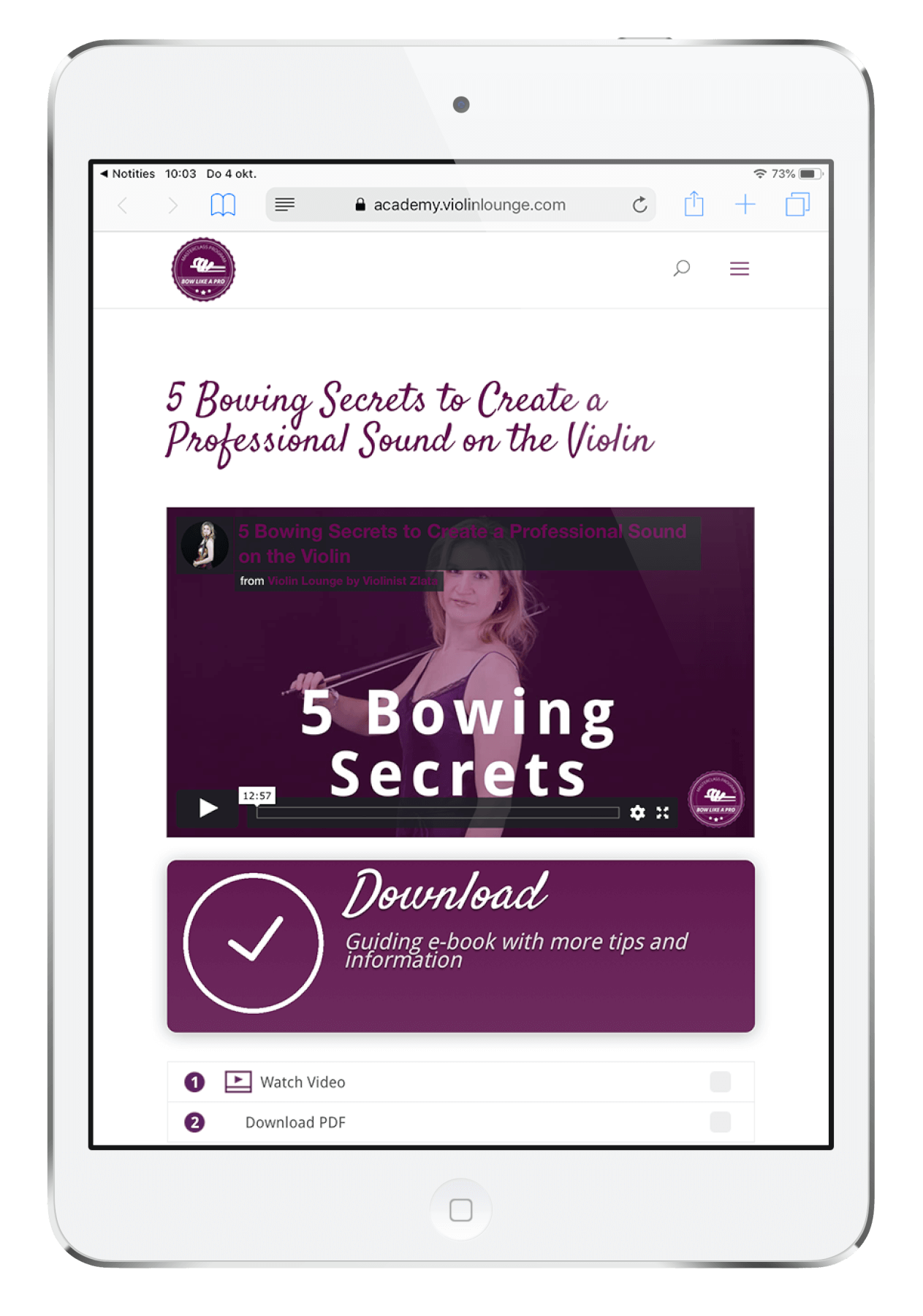 Enjoy my FREE mini Masterclass 5 Bowing Secrets to Create a Professional Sound on the Violin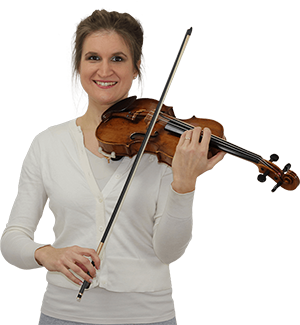 Hi! I'm Zlata
Classical violinist helping you overcome technical struggles and play with feeling by improving your bow technique.
#7 Contact point
Crooked bowing will affect contact point, so make sure you're bowing straight and be conscious about where between the bridge and the fingerboard you bow. Each spot has it's own sound.
#8 Hair
To pivot or not to pivot your bow. In the video I show you a hack to pivot at the extreme frog for a consistent sound without scratching.
#9 Place on the bow
Connected to this is bow division.
#10 String, positions and choice of fingering
Watch this video to learn when to shift positions on the violin.
#11 Intonation
Check constantly if you're in tune and never blindly trust your intonation. Watch all my videos on intonation right here.
#12 Vibrato
Watch all my videos on vibrato right here.
Let me know in the comments below which tip was most helpful to you: