Different VIOLIN BOW HOLDS for Different Bowing Techniques | Violin Lounge TV #405
Adjust your violin bow grip to the bowing technique you play
Did you know you can make SO many advanced techniques a LOT easier when you adjust your bow hold to the technique you play? Find out:
In this video I go through 13 examples in which your violin hold changes depending on the dynamics, the articulation or the type of bow stroke
In this way you can master difficult bowings, create more sound colors and deepen your musical expression.
These are subtle nuances that can be applied within the Franco-Belgian, Russian or any other bow hold
It does NOT mean that you change your type of bow hold back and forth, but that will become clear in the 13 examples that I show in the video.
Violin bow hold changes and is functional, but not relative
Sometimes students have difficulty with the specifics of the bow hold. I explain a bit more about this in my video about seamless bow changes right here.
13 examples of how your violin bow hold changes depending on what you play
#1 Tip vs Frog
At the tip your bow hold looks different as your fingers will be more stretched and you'll have more pronation.
#2 Forte vs Piano
As you dig in the string to transfer a lot of weight, your bow hold will be different from when you almost lift the bow to play piano.
#3 Bow Changes
Detaché finger action at bow changes means your bow hold must be very flexible. Learn more about bowing smoothly in this video.
#4 String Crossings
In fast string crossings you mainly use movements in your wrist and fingers instead of your arm. I explain all about that in my tutorial about Bach's E major partita right here.
Is this interesting? Support my work by sharing it on Twitter: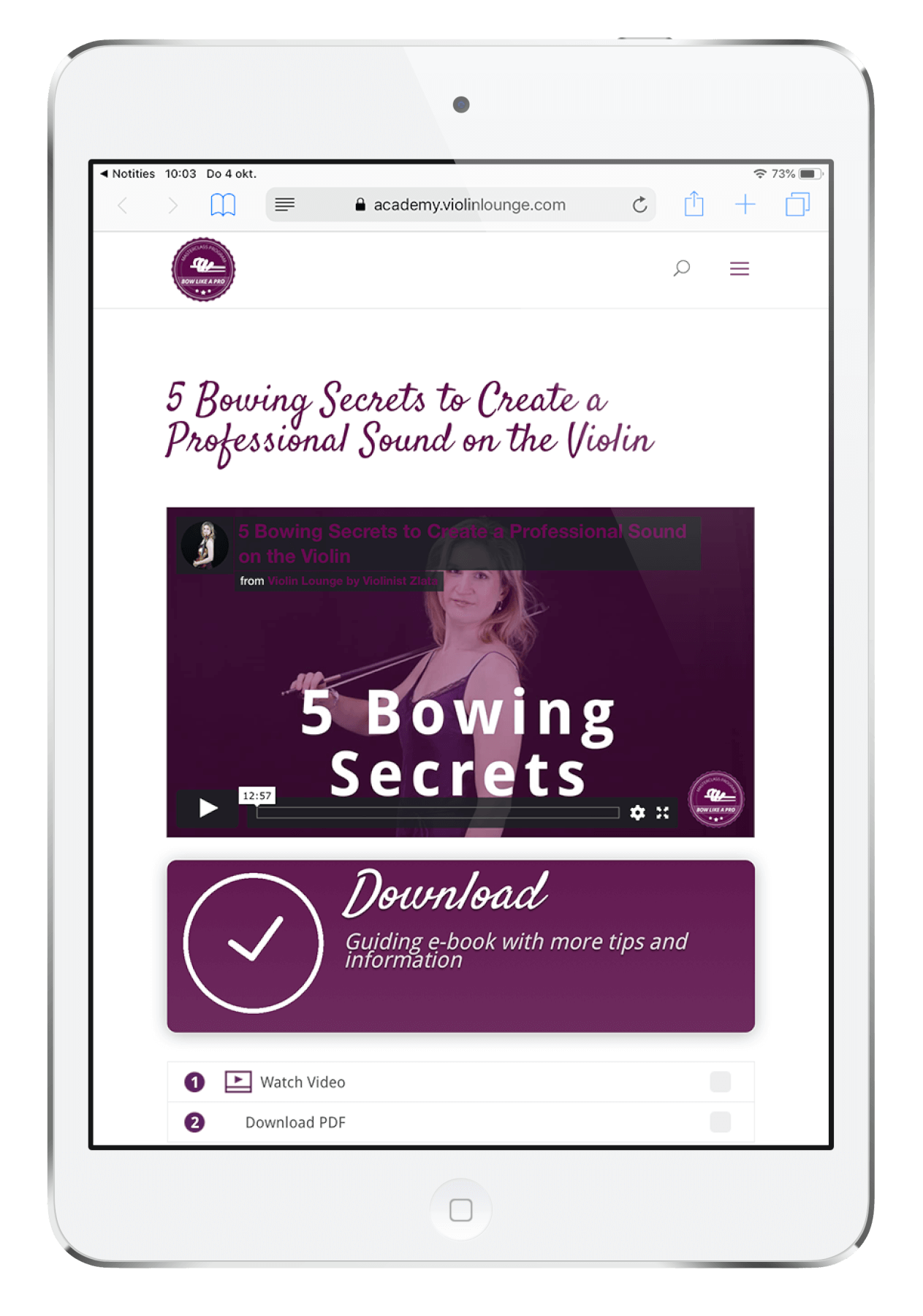 Enjoy my FREE mini Masterclass 5 Bowing Secrets to Create a Professional Sound on the Violin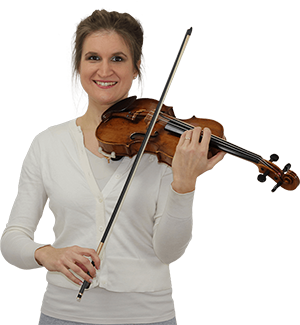 Hi! I'm Zlata
Classical violinist helping you overcome technical struggles and play with feeling by improving your bow technique.
#5 Chords
When you break a chord and want to maintain a strong tone, use your fingers.
#6 Landing the Bow
To smoothly land the bow on the string, use your fingers and wrist.
#7 Big Sound
Dig in the string, use a lot of pronation and bend your knuckles to create a deep sound.
#8 Martelé
Accents can be created by pushes with the index finger.
#9 Up Bow Staccato
The little accents on up bow staccato are done with the index finger.
#10 Spiccato
Lifting the wrist allow your bow to jump and your fingers move along with the bow.
#11 Sautillé
Adjust your bow hold to move along with this passive bow technique and avoid getting in the way of the natural jump of the bow.
Many violinists choose to lift the pinky off the bow and as it releases the bow even more.
#12 Up Bow and Down Bow Staccato
Both have their own bow hold.
#13 Flying Staccato
Your bow hold combines the techniques of spiccato and up bow staccato.
Does your violin bow hold changes while playing? Tell me about it in the comments below.