13 Hacks to AVOID a WHISTLING E String on the Violin | Violin Lounge TV #399
Not sure why your violin E string whistles, doesn't speak or gives a horrible noise?
With these 13 checks the problem will be solved:
No need to switch to the viola 😉
Let's start with the checks for your violin, because the fault could be the material and not your playing.
#1 Remove rosin with a cloth or even alcohol.
#2 Is the bridge set up correctly between F holes and is it standing up straight?
#3 Is the finetuner installed correctly and is the string placed correctly in the finetuner?
#4 Check if the bridge protector is not too much over the string.
#5 Find a different E string. For me no 1 by Pirastro solved my E string whistles.
#6 Changes in weather condition, humidity or temperature could cause whistling. Let your violin get used to a room, keep it out of it's case and/or use a humidifier if necessary.
Support my work by sharing it on Twitter: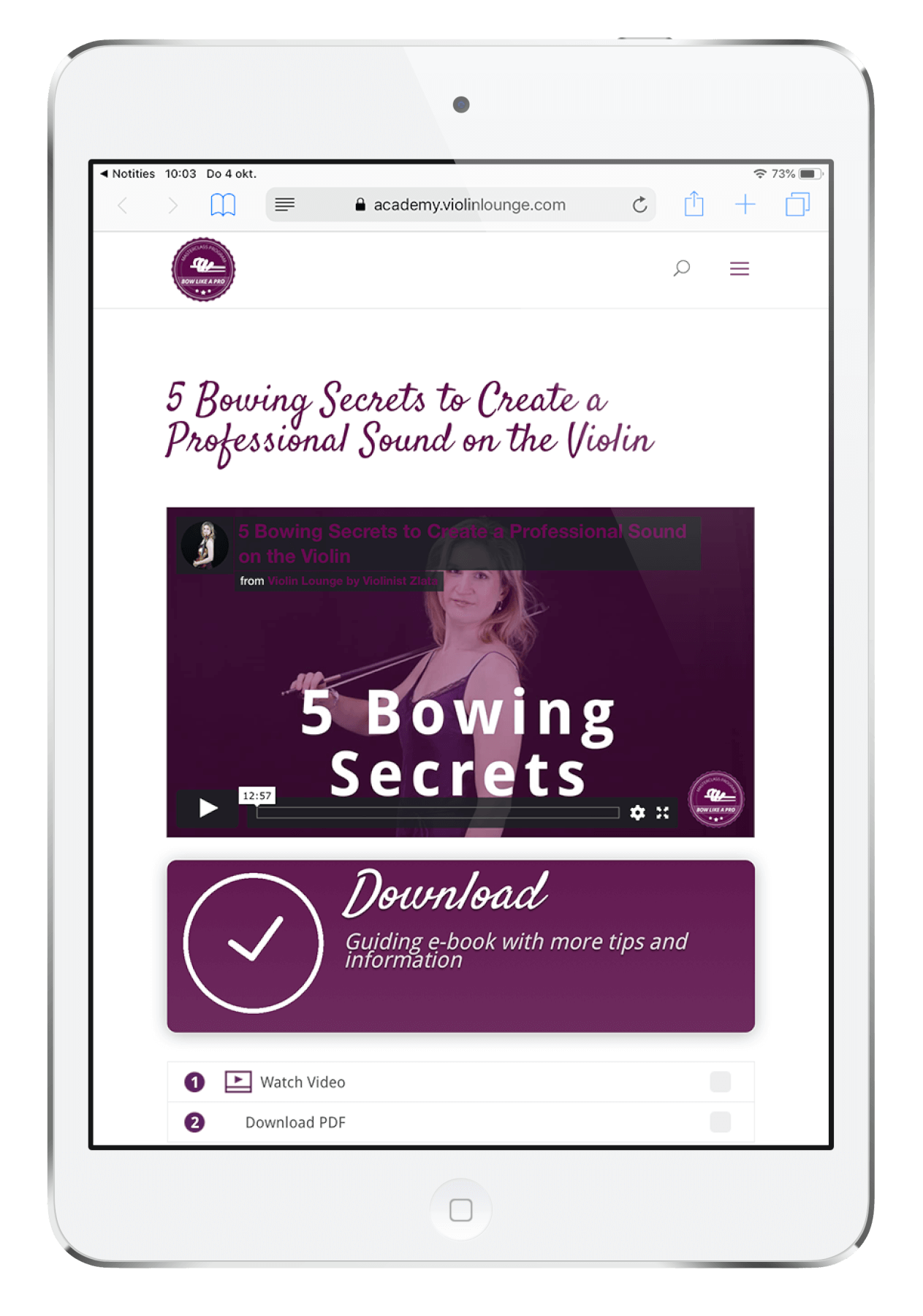 Enjoy my FREE mini Masterclass 5 Bowing Secrets to Create a Professional Sound on the Violin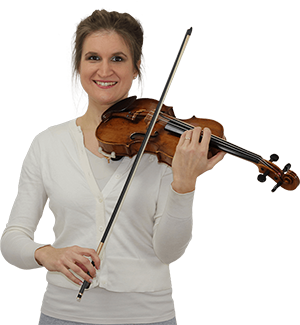 Hi! I'm Zlata
Classical violinist helping you overcome technical struggles and play with feeling by improving your bow technique.
Playing technique tips to avoid a whistling violin E string:
#7 Make clear string crossings. Too light bowing will not let the string speak properly. Check your arm position as I show in the video above.
This video with 20 tips to not hit other strings and sound scratchy on the violin might be useful to you.
#8 Experiment with bow speed: superficial bowing will trigger a whistle.
#9 Free the E string from your left hand index finger. It sounds silly, but this happens on every level.
#10 Use more weight in chords.
#11 Make a subtle accent to make sure the E string will speak.
#12 Experiment with the contact point: the E string won't speak well near the fingerboard. In higher positions you should move even more in the direction of the bridge.
#13 Start bow stroke a bit crooked on the E string (frog to your body and tip to scroll) and straighten it out right away. This might work for some (softer) bows.
Let me know in the comments below which check worked for you: