Practice Tips to for Fast Progress on the Violin
Practice makes perfect? Nope, it just makes permanent…
Fast progress on the violin is achieved with good quality practice.
Watch these free video violin lessons for tips: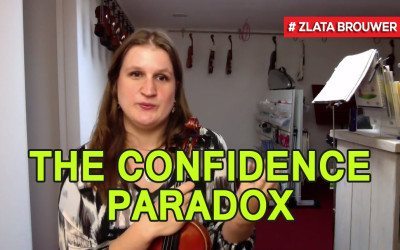 In this episode I share with you my personal (embarrassing) experience with the confidence paradox. I hope you can learn from my mistakes.  Just before I went to study at the conservatory I played quite some gigs here and there. I often played all alone without...
read more