Practice Tips to for Fast Progress on the Violin
Practice makes perfect? Nope, it just makes permanent…
Fast progress on the violin is achieved with good quality practice.
Watch these free video violin lessons for tips: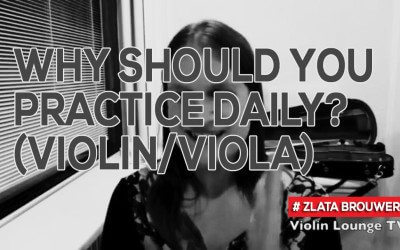 Practicing daily? Should you really? Yes! Why do you have to practice daily? Automated movements When you start playing you need to learn a lot of automated movements. If you want to program these in your brain, you have to repeat them a lot so your brain can process...
read more