Practice Tips to for Fast Progress on the Violin
Practice makes perfect? Nope, it just makes permanent…
Fast progress on the violin is achieved with good quality practice.
Watch these free video violin lessons for tips: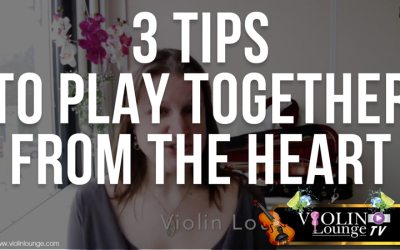 In this episode of Violin Lounge TV I answer a question from one of our viewers Maddy. She writes: Hi, I think you should do a video on not just learning how to play the notes in a piece but to really put passion or some umph into it. My whole band and I struggle with...
read more