Top 3 Violin Hacks I learned from Itzhak Perlman's Masterclass | Violin Lounge TV #315
So inspiring to learn from one of the best violinists of our time. Learn the 3 tricks that will move your forward in your violin playing:
In the above video I share 3 violin hacks from the masterclass with famous violin virtuoso Itzhak Perlman
Masterclass.com has launched a wonderful course by Itzhak Perlman. Now everyone worldwide can learn from the maestro!
Top 3 hacks I learned
Hack #1: Don't bow straight
Bow an eight, not straight (downbow frog out, upbow frog in). Your bow can be a bit 'out' to improve the response of your violin. See in the video what I mean.
Hack #2: Intonation: Practice transitions
Never correct just one note, but practice the transitions from the previous note or to that note. Don't correct, but go back and try to hit that note in one go.
When playing out of tune, first ask yourself: is it too sharp or too flat. There are only two options. It's important that you don't just notice that something's off, but that you find out exactly what's off.
Practicing scales is a good way to 'store' the transitions or distances between notes in your fingers.
Hack #3: 3 Hour practice schedule
1 hour of Scales
1 hour of Etudes (and other technical exercises)
1 hour of Repertoire
This is something you may already know but you don't always apply. It's always good to hear this and inspiring to hear it from the maestro Itzhak Perlman himself. Find balance in your practice schedule and practice slowly.
In this article I go more into detail about Perlman's practice schedule.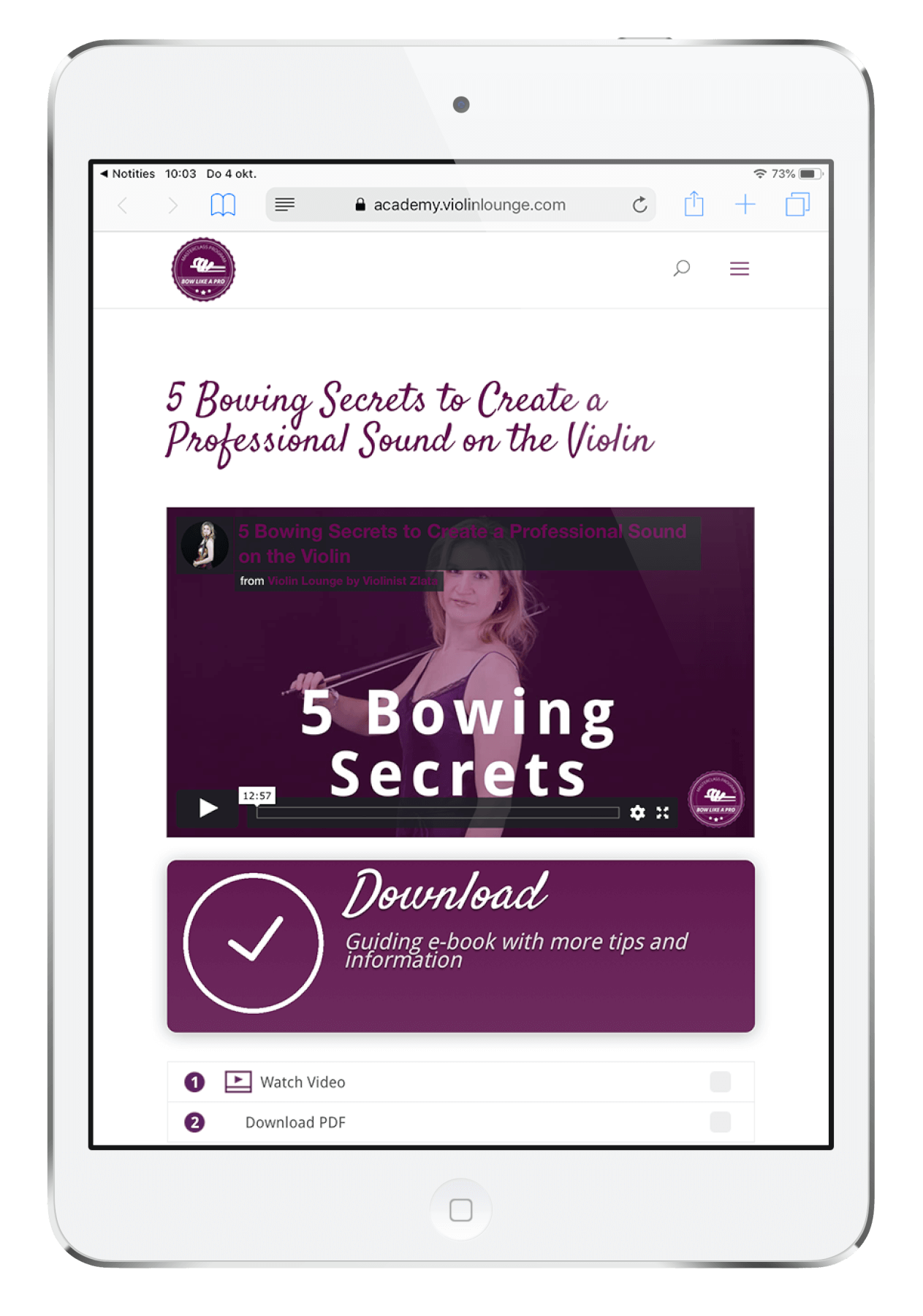 Enjoy my FREE mini Masterclass 5 Bowing Secrets to Create a Professional Sound on the Violin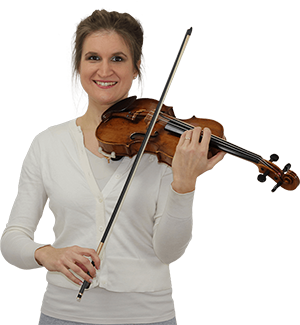 Hi! I'm Zlata
Classical violinist helping you overcome technical struggles and play with feeling by improving your bow technique.
Perlman's video masterclasses are jam packed with great violin technique tips and inspiration
The wonderful thing about this course is that you can learn from it as a beginner, intermediate, professional violinist and teacher. So many concepts are discussed in the short time. You can always go back and take away different things from it depending on what you're working on right now.
This course is for a must have for everyone who loves violin:
PS: Sometimes I buy something I think is extremely valuable for other violin players. In this case this is the online course by Itzhak Perlman at Masterclass.com. I bought and followed the course myself and I'm happy to refer you. When you join the course through the above button, you pay exactly the same as that you find the masterclass yourself (nothing extra). However, using the above link Violin Lounge gets a small commission. This income is used to finance this website, the free articles and violin video lessons we put out there. Isn't that a win-win-win deal for all of us?
Leave a comment below letting me know 
which violin hack is most helpful to you!