VIOLIN G STRING LESSON: Get a beautiful sound, a good vibrato and reach all notes | Violin Lounge TV #373
Do you struggle with reaching all notes and getting a good tone from the G string?
Watch this video:
Video content:
00:48 Bow arm position for a deep tone, so you work with your bow instead of against it and have a natural position for your right arm.
04:36 Help your bow arm with your violin hold. Learn more about violin hold and posture in this video lesson!
05:33 4th finger hacks in the first position: how to easily reach all notes, even if your pinky is short.
07:35 Position shifting on the G string
09:40 Beautiful sound exercise to get the best from your violin and bow on the G string
13:29 Vibrato on the G string, what's different? Plus a great exercise to improve your vibrato.
16:34 Vibrato in high positions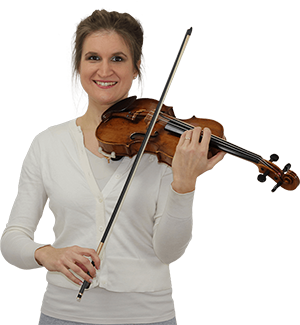 Hi! I'm Zlata
Classical violinist helping you overcome technical struggles and play with feeling by improving your bow technique.
What did you learn?
Leave a comment below!
Are you new here?
I've got some great violin bow technique lessons for you right here. I'm a complete nerd on the topic and am happy to transform your violin playing.
Are you a complete beginner to the violin? Join my free course for beginner violinists right here.