[Book Tip] Stage Fright, it's Causes and Cures in Violin Playing by Kato Havas
This episode is all about the causes and cures of stage fright.
I always want my videos to serve you best. After a survey it appeared that the thing most of you struggle with is confidence… playing with confidence. It's about playing for your friends and family, playing together with others, playing in an orchestra and important auditions and concerts. That's why I've made some videos around this topic.
I've suffered from stage fright a lot myself and I liked reading the book 'Stage Fright, it's Causes and Cures in Violin Playing' by Kato Havas.
It's a small book, but it's stuffed with valuable information. It's very detailed in describing the causes of stage fright. The causes can be very different.
I never knew that for example 'the fear of dropping the violin' is a cause of stage fright for a lot of people. Other fears in the physical aspect are a trembling bow arm, being out of tune, fear of high positions and shifts.
Mental fears are the fear of not being loud enough (also new to me), not being fast enough and the fear of memory lapse. There are also social causes of stage fright: the fear of not being good enough.
The books offers very practical solutions including technical exercises you can do to while practicing to make your fear go away. The cures differ very much per cause. They include the power of words and the power of imagination.
Also the book covers the shame around stage fright… nobody wants to talk about it while the majority of musicians suffer from it.
The book talks about the symptoms of stage fright… what happens to you exactly when you experience stage fright?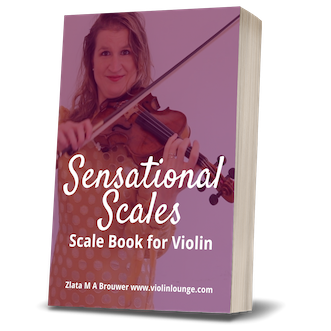 Sensational Scales is a 85 page violin scale book that goes from simple beginner scales with finger charts all the way to all three octave scales and arpeggios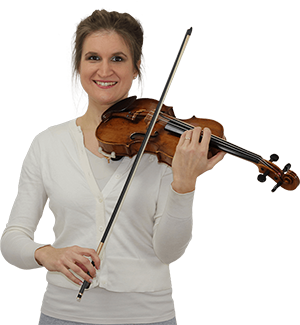 Hi! I'm Zlata
Classical violinist helping you overcome technical struggles and play with feeling by improving your bow technique.
The main takeaway from this book for me was that music is something you give. It describes the relation to your audience. It's good to have a giving attitude instead of trying to impress people or prove yourself and your abilities. This removes the 'ego' and is an altruistic view on making music.
The book describes the gypsy violinist who likes to play everywhere for everybody with a lot of ease. As classical violinists we can take an example of that.
You can discover the cause of your stage fright in this book and read some valuable tips and tricks on how to get control over it.
Is this video helpful to you? Please let me know in the comments below! If you like it, share it with your friends!
Love,
Zlata
PS: Do you have questions or struggles on violin or viola playing? Post a comment below or send an e-mail to info@violinlounge.com and I might dedicate a Violin Lounge TV episode to answering your question!
In this episode I comment on a video sent in by a viewer who wants to improve her vibrato as a beginner violinist
I'll teach you how to loosen up your wrist, so you can create a beautiful sounding vibrato and control it's tempo
When you only use your arm and lock your wrist, it's hard to control your vibrato
In the video I give some exercises to start using your wrist for vibrato and move your arm a little less. In this way you can control the tempo of your vibrato and your violin will be more stable.
Start with vibrato when you learned the third position
If you've learned how to shift between positions, you are already used to a motion that is a bit similar to vibrato. It will be easier to learn vibrato at this point.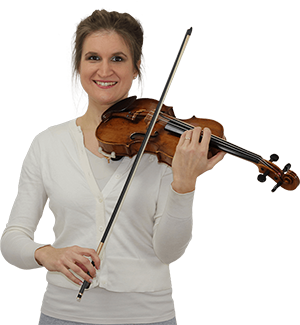 Hi! I'm Zlata
Classical violinist helping you overcome technical struggles and play with feeling by improving your bow technique.
First practice vibrato in the third or fourth position
In this way you have support from the violin and it's easier to move your wrist. You can do the exercises with a metronome in different tempi, so you can get control over the tempo and adjust your vibrato to the note and the piece you are playing.
When the exercise goes well, move to the first position.
Let me know in the comments how this video helped you improve your vibrato!