In this episode I share with you my personal (embarrassing) experience with the confidence paradox. I hope you can learn from my mistakes. 
Just before I went to study at the conservatory I played quite some gigs here and there. I often played all alone without accompaniment, sometimes even in a recital setting. That was quite scary… alone in front of a room of people staring at you… I choose difficult pieces, perhaps to make a good impression. These difficult pieces were in my repertoire, so I thought I could practice them the day before and then perform.
Of course lots of things went wrong… perhaps they were only in my head, because I don't remember what actually really went wrong. Anyway… I was highly uncomfortable.
This is the confidence paradox. I was very nervous to play in this setting, but I choose pieces that were on the top of my level and didn't take much time to practice them.
In some way I wanted to compensate for my nervousness and tried to show off and prove that I can do something. Maybe I just wanted some proof for myself.
I've learned from this experience and now choose safe pieces that I prepare in a way that they can't possibly go wrong (I hope).
I see this a lot with students too: they feel very nervous and insecure, so they choose really difficult pieces and don't take enough preparation time.
They take themselves into a situation that triggers loads of stage fright and makes everything worse. That's destructive for your confidence.
I've learned that whatever I have to play, wether it's dead simple or more challenging, I prepare for a very long time. I always want to be on the safe side. I never assume something to be on or under my level and I can just play it away. I only play things that I really have control over. I don't take much risks anymore.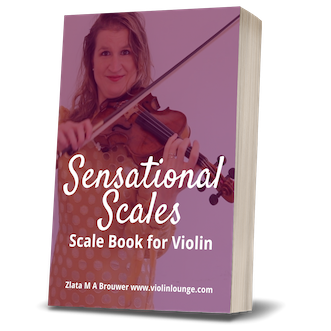 Sensational Scales is a 85 page violin scale book that goes from simple beginner scales with finger charts all the way to all three octave scales and arpeggios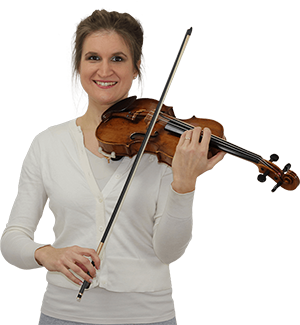 Hi! I'm Zlata
Classical violinist helping you overcome technical struggles and play with feeling by improving your bow technique.
In this way you will feel more confident and have more control over the situation. You play a bit on the safe side and don't underestimate what you have to play.
On the other side there are many people who don't dare to play anything while they are good players. I think that's the other extreme and also not constructive.
Perhaps you recognize some of this. Perhaps you don't practice easy pieces or perhaps you choose to perform pieces that are too difficult for you.
I'm curious what your experiences are with the confidence paradox.
Do you sometimes bring yourself into difficult situations? Do you choose a very difficult piece to compensate?
Or do you know yourself well and can you determine exactly what pieces you can play and how much practice time you need? I'd love you to share how you do this. What are your solutions?
Is this video helpful to you? Please let me know in the comments below! If you like it, share it with your friends!
Love,
Zlata
PS: Do you have questions or struggles on violin or viola playing? Post a comment below or send an e-mail to info@violinlounge.com and I might dedicate a Violin Lounge TV episode to answering your question!
In this episode I comment on a video sent in by a viewer who wants to improve her vibrato as a beginner violinist
I'll teach you how to loosen up your wrist, so you can create a beautiful sounding vibrato and control it's tempo
When you only use your arm and lock your wrist, it's hard to control your vibrato
In the video I give some exercises to start using your wrist for vibrato and move your arm a little less. In this way you can control the tempo of your vibrato and your violin will be more stable.
Start with vibrato when you learned the third position
If you've learned how to shift between positions, you are already used to a motion that is a bit similar to vibrato. It will be easier to learn vibrato at this point.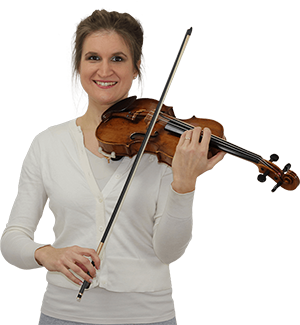 Hi! I'm Zlata
Classical violinist helping you overcome technical struggles and play with feeling by improving your bow technique.
First practice vibrato in the third or fourth position
In this way you have support from the violin and it's easier to move your wrist. You can do the exercises with a metronome in different tempi, so you can get control over the tempo and adjust your vibrato to the note and the piece you are playing.
When the exercise goes well, move to the first position.
Let me know in the comments how this video helped you improve your vibrato!