New Year's Resolutions about Violin Playing
In this video I give you tips to get progress on the violin in the coming year
Answering these questions will give you clarity about your desires in violin playing and help you achieve your goals
WHAT's your goal on the violin? Be specific!
You can have the goal to a better violin player… but how can you measure that and what will you focus on? Instead, be very specific: you want to master a certain technique or be able to play a specific piece.
WHY do you want to learn that? Dig deep!
Your 'why' is the fuel for your practice sessions. Why is it important to you to achieve that goal on your violin? Do you want to perform? Join an orchestra? Express your emotions? Touch people's hearts with your music?
HOW will you achieve your goal in violin playing?
Now you know exactly what you want and why you want it, you need to have an idea how to get there. What are you going to practice? What exercises will help you? How much time will you schedule for this daily? Who is going to be your teacher? (I hope you choose me)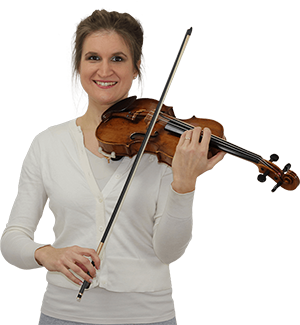 Hi! I'm Zlata
Classical violinist helping you overcome technical struggles and play with feeling by improving your bow technique.
Are you interested in my goals for this year?
I want to learn to play the 5th Paganini caprice very well, make recording of beautiful romantic pieces with my pianist and want to learn one big violin concerto this year.
I want this, because I want to make the world a more beautiful place, be an inspiring teacher, be the nr 1 expert on bowing technique and tone creation and want to make Violin Lounge the nr 1 online platform for violinists.
What I do to achieve these goals is to practice at least two hours a day doing specific technical exercises to improve my saltato and learn all other techniques required for the repertoire I play this year. I learn from my teacher with whom I take private lessons.
Share your goals in the comments! I'm looking forward reading them.