Play the Violin Fluently and Comfortably
Learn to have a relaxed posture, so you can play the violin beautifully for hours
Choose a comfortable chinrest and shoulder rest that ensure a good violin hold, train a flexible bow hold and learn a healthy way of violin playing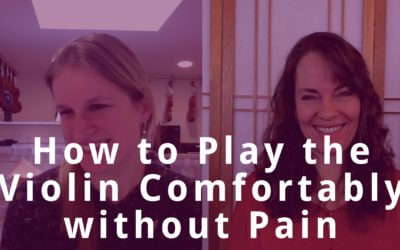 85% of violinists experience pain while playing the violin!
Expressing your emotions through music, fluent bowing, fast playing, playing in tune and inspiring performances are NOT possible when you are tensed up.
Jennifer Roig-Francoli is an inspiring violinist and Alexander technique teacher with a big heart and a lot of love for music. She teaches violinists to play with ease, so they can make beautiful music.
read more