Viola Size Guide: What Size Viola is Ideal for You?
It can be really confusing what size viola to choose. This video will help you find out which size viola is ideal for you.
This video will help you find out which size viola is ideal for you.
With violins it's a bit easier. Violin sizes start with 1/16 (or sometimes smaller) up to 4/4. Everything smaller than the adult size 4/4 is considered a children's size (or fractional size). Except from the 7/8 'lady's violin' that is slightly smaller than the 4/4 size violin.
When you are an adult starter on the violin, picking the size is quite easy. Go for a 4/4 except if you have short arms or think a 7/8 is more comfortable to play on.
For the viola there is not really a standard adult size. 
Viola sizes are always noted in inches (2,54 cm). The size of the body determines the size of the viola.
There are children size viola's available that are the same size or smaller as a 4/4 violin. However, they are built differently than violins. They sound different caused by the the way they are built, the strings and the tuning. Mainly the body is a bit thicker, so the resonance box has more capacity to create the typical viola sound.
For example: a 13 inch viola has the same size as 3/4 violin and a 12 inch viola has the same size as a 1/2 violin.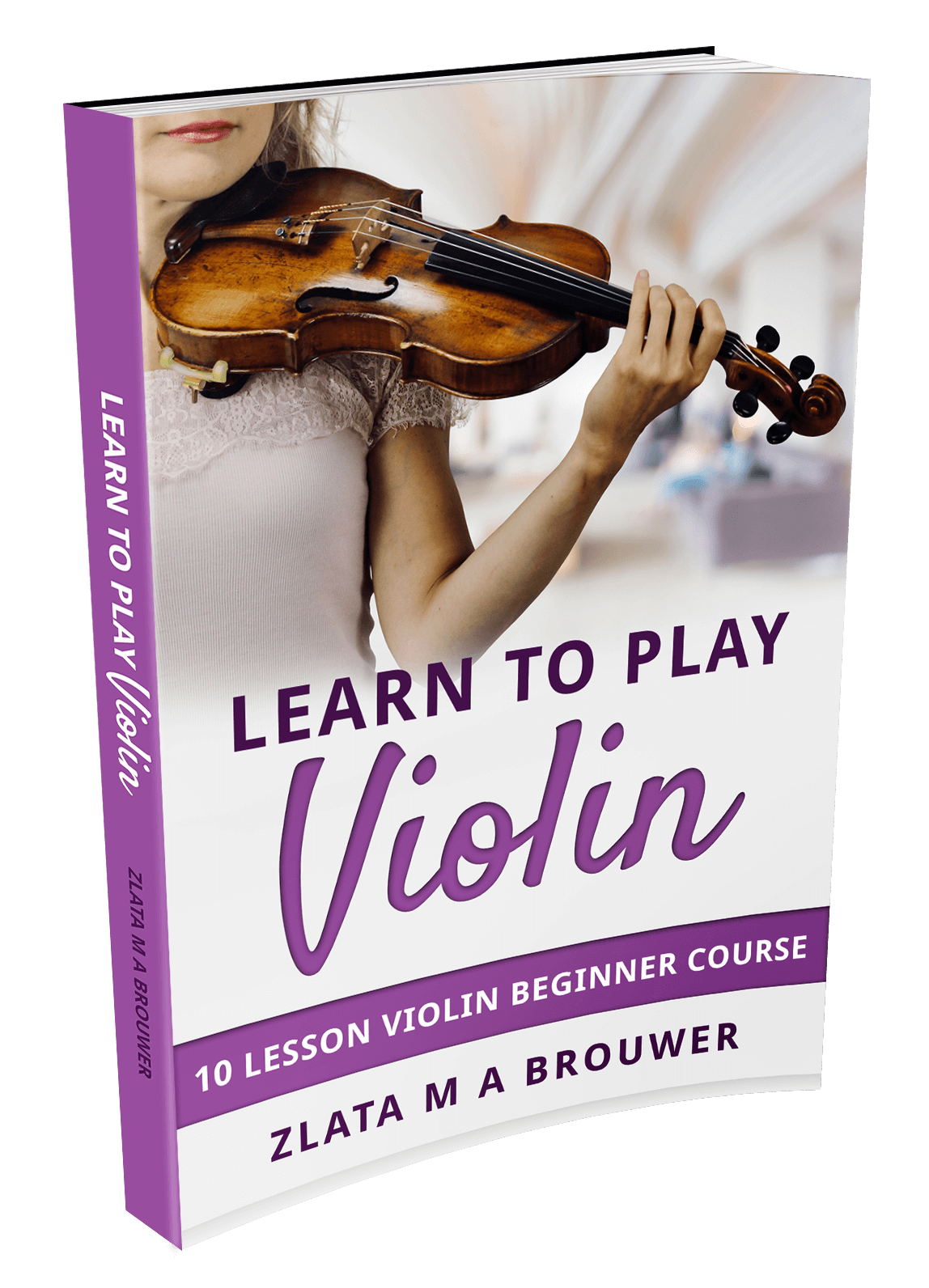 I take you from scratch step by step to your first violin concerto including 40 videos, sheet music and violin tabs.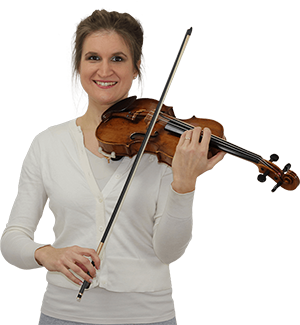 Hi! I'm Zlata
Classical violinist helping you overcome technical struggles and play with feeling by improving your bow technique.
14 Inch viola's are a bit special: they are the exact same size as a 4/4 violin. They are used as a children's size originally. They are also used as an easy way for violinists to play viola: the distances between the fingers are the same.
The most regular viola sizes are 15 and 16 inch. For large people viola's even come in bigger sizes: 17 and 18 inch… Almost a small cello!
A 16 inch viola gives a more cello size full sound and is the size people choose most. It's still easy to play and to handle, even if you aren't very tall. Some of my viola students even tell me their 16 inch viola plays easier than a 15 inch.
Choosing the size of the viola is very personal. If you are tall it doesn't mean you have to play on a very large viola.
In the video I show you a way to check if a viola really isn't too big for you. Put the viola on your shoulder, stretch your arm and put your hand around the scroll of the viola. When holding the viola in this way your arm should be able to be slightly curved. If you really have to stretch your arm and can hardly fetch the scroll, the viola really is too big for you.
Besides from the maximum size described above, you can pick any size you want. Just try different sizes out, listen to the sound and feel how the playing feels to you and if it's comfortable.
I hope I have enlightened you a bit about those confusing viola sizes.
Is this video helpful to you? Please let me know in the comments below! If you like it, share it with your friends!
Love,
Zlata
PS: Do you have questions or struggles on violin or viola playing? Post a comment below or send an e-mail to info@violinlounge.com and I might dedicate a Violin Lounge TV episode to answering your question!