How to Adjust your Violin Chinrest and Play Comfortably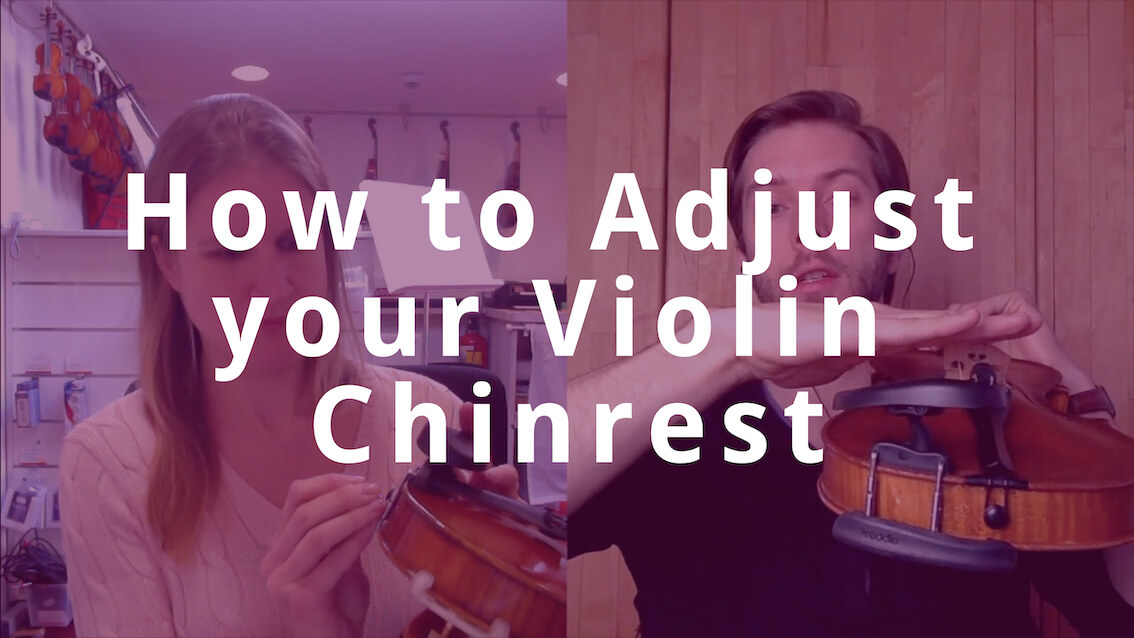 Interview with Jordan Hayes about the fully adjustable Kreddle chinrest he created
80% of violinists have pain while playing
By changing your violin hold, way of bowing and adjusting your chinrest you can play comfortably
Before you select and adjust a chinrest, first look at the way you play now. Does your bow arm have enough space to move comfortably? Do you need to change your violin hold and adjust the chinrest accordingly?
Jordan Hayes, creator of the fully adjustable Kreddle chinrest, recommends to start with your body: how do you move when playing and what would be the best way for you to move both ergonomically as musically. 
In the interview above he explains how body posture, violin hold, bowing technique and your chinrest have to fit together
In the video I'm the guinea pig and we adjust a Kreddle chinrest to fit my body and movement. First we start with the right chinrest height without a shoulder rest. It's better to make your chinrest higher than your shoulder rest. You want the violin to rest on your collar bone for more stability. A higher shoulder rest means a higher violin and a higher position of your arms. This can also cause fatigue and injury.
After we have the right height, we're going to look at all the other possibilities of the chinrest to fit it exactly to my neck and cheek. 
Jordan shares a lot of tips about playing the violin comfortably.
What are my personal experiences with the Kreddle chinrest?
I've tried out playing with the Kreddle chinrest extensively and followed the tips from this interview and my other interview with Jordan Hayes.
No matter the adjustment, it didn't feel 100% comfortble for me. When I switch back to my Stradivari chinrest, it felt like a relief. I decided to stick with it. 
I know it's tempting to copy me or another violinist, but please find what works best for YOU. Choosing your set up is very important and very personal.
Disclaimer: good rests can't compensate bad playing technique
Always remember that it's 80% playing technique and 20% rests. D0n't spend all your time and money on chinrests and shoulder rests. Work on your body, balance and violin hold FIRST. Choose a chinrest, shoulder rest, cushion or nothing based on a healthy posture.
I'd love to read your experiences!
What are your thoughts on the Kreddle chinrest? What chinrest and/or shoulder rest are you currently using? Are you comfortable while playing the violin? Share it in the comments below!