How to Stop Left Hand Cramping and Squeezing on the Violin | Violin Lounge TV #388
Playing tips, massage techniques and stretching exercises to heal and prevent cramps in your left hand and the mouse of your thumb:
These tips will help you play the violin fast, relaxed and secure
A lot of violin players, and especially adult beginning violinists, have trouble keeping their left hand relaxed. Also advanced violinists playing lots of hours, can have nasty cramps in their left hand.
Do you notice your left hand squeezing? In the video above I give you some simple massage techniques for your hand and fingers and some stretching exercises. This will help you relieve the tension right away.
Was this video useful to you? Support my work by sharing it on Twitter: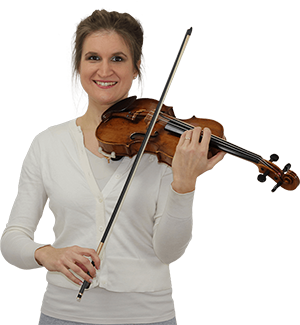 Hi! I'm Zlata
Classical violinist helping you overcome technical struggles and play with feeling by improving your bow technique.
Most effective to avoid tension in violin playing is to change the way you play
A good left hand technique involves a flexible thumb that is a counter player of your other fingers.
Your thumb shouldn't be locked into one place squeezed tightly to the neck of the violin.
Your left hand should look round and relaxed. When it's looks tensed or edgy, it probably is.
You don't need much power to 'hit the notes'. You can either softly press the string on the fingerboard or use the 'slapping' technique I show in the video.
What was your best insight from this violin lesson?
Share it in the comments below!