Neck Stretching and Strengthening Exercises for Violinists | Violin Lounge TV #406
Do you experience tension or pain while or after playing the violin?
In this video I show you stretching exercises that relax your neck:
Warning: the stretching exercises shown in this video work for me personally. That doesn't mean they'll benefit you!
Listen to your body and do what feels right.
If you have serious issues with your neck or other part of your body, make sure to visit a medical professional.
My video shares my personal experience as a violinist and can in NO way replace professional treatment, advice or therapy.
Doubt if you should get help? Do it, because your body is the most valuable asset you have and your most important musical instrument!
Was this video helpful? Support my work by sharing it on Twitter: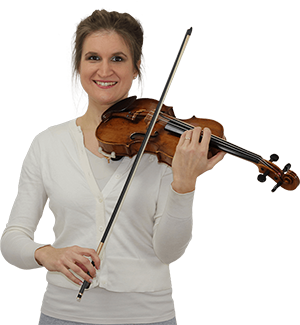 Hi! I'm Zlata
Classical violinist helping you overcome technical struggles and play with feeling by improving your bow technique.
As I do a lot of violin practice, computer work, carrying around my video gear and of course taking care of my babies while carrying baby no 3, I'm asking quite a lot of my body.
As a violinist I do neck stretching exercises several times a day
Twice a week I do strengthening exercises as part of my work out routine.
What has helped me very much to avoid pain and stiffness from playing the violin is that I shouldn't train the muscles I use in violin playing, but other muscles. It appeared my 'violin muscles' were overtaxed and overtrained, while other muscles were undertrained. In my work out I balance out my body, so I don't overtax certain muscles.
Let me know how you stay fit as a fiddle in the comments below: