Violin Maintenance Videos
Take good care of your violin
Learn how to tune your violin, replace strings, clean your violin and bow and much more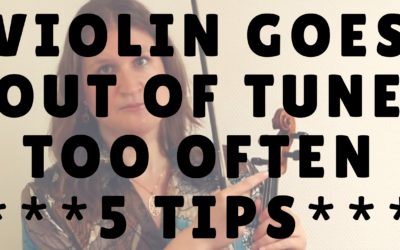 What can you do if your violin strings are going out of tune quickly?
Perhaps your violin detunes all the time while practicing or during a performance.
Perhaps your violin is completely out of tune every time you pick it up. This can be really annoying, while there some simple things you can do about it.
read more