How to Replace your Violin Strings (close up and detailed) | Violin Lounge TV #419
This video shows you exactly how to change a broken violin string yourself step by step
It's close up, so you can follow along easily
Video content:
00:57 Replace the G string
01:07 Soap or chalk your pegs. Buy peg soap here.
01:16 Clean the fingerboard. Buy fingerboard oil here.
02:14 Replace the D string
02:42 Tip: Make sure the string is not twisted
02:55 Replace the A string
03:05 Tip: Keep tuning the strings you just replaced
03:29 Placing the string in an integrated finetuner
03:45 What to do when the peg slips
03:51 Tip: Straighten the bridge in between tuning
04:06 Replace the E string
04:33 Integrated finetuner shown from the side
04:52 Placing the bridge protector correctly
05:05 Tip: Keep tuning!
05:15 Fix a slipping peg
05:25 Clean your violin. Buy cleaning fluid here.
05:52 Voila!
06:05 Wittner integrated finetuners
06:20 Tip: Use pencil on the bridge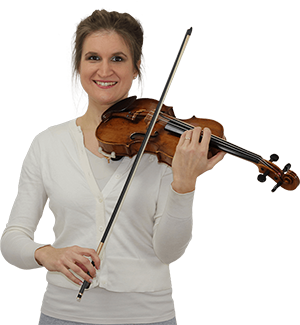 Hi! I'm Zlata
Classical violinist helping you overcome technical struggles and play with feeling by improving your bow technique.