What to do if the Air is to Humid for your Violin? | Violin Lounge TV # 239
Ideally the air humidity is between 40 to 60%. When the air is too moist for your violin, this has a negative effect on the sound. It can sound very nasal. Also it can damage the instrument, for example by mold.
To keep your violin in a good condition and maintain it's beautiful sound, you should take care of the humidity and temperature in your practice room or in your violin case.
The first step is to measure the humidity. That's why a lot of violin cases have a hygrometer in them. However, some cases don't have one and some hygrometers don't work. Click here to buy a separate hygrometer.
To make the air in your violin case dryer, consider putting some dehumidifier bags in it, like this one (click here).
To make the air in your room dryer, consider getting a dehumidifier like this one (click here).
Is this video helpful to you? Please let me know in the comments below! If you like it, share it with your friends!
Love,
Zlata
PS: Do you have questions or struggles on violin or viola playing? Post a comment below or send an e-mail to info@violinlounge.com and I might dedicate a Violin Lounge TV episode to answering your question!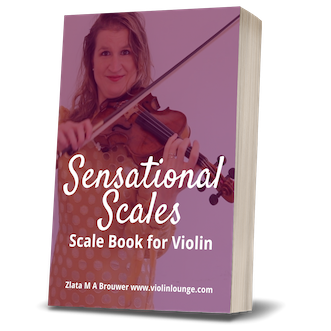 Sensational Scales is a 85 page violin scale book that goes from simple beginner scales with finger charts all the way to all three octave scales and arpeggios