How to Rehair a Violin Bow | Violin Lounge TV #237
Last week I've visited the Czech Republic to attend a 3 day workshop with the violin makers and bow makers who deliver instruments and bows for my violin shop in Holland. I learned a lot about adjustment of violins, what determines the sound, how to recognize good quality wood and a lot more.
During my visit with the bow makers, I've captured a bow maker rehairing a bow. I hope you find it just as interesting and meditative to watch it as I did:
Do you find this video interesting? Please let me know in the comments below! If you like it, share it with your friends!
Love,
Zlata
PS: Do you have questions or struggles on violin or viola playing? Post a comment below!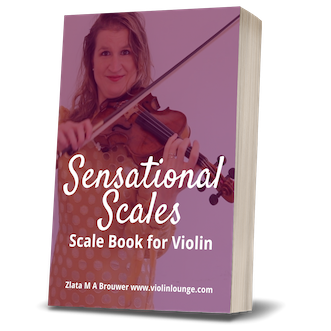 Sensational Scales is a 85 page violin scale book that goes from simple beginner scales with finger charts all the way to all three octave scales and arpeggios