FREE Violin Lesson #8 for Beginners | THIRD FINGER
Learn the third finger notes on the violin in the first position
You'll learn to play Old MacDonald, Twinkle Twinkle and three scales:
The third finger is a semitone higher than the second finger
It's important that you can already play the second finger reliably before you start the third finger
Click here for my lesson on the second finger.
With the third finger you'll learn to play 'Old MacDonald had a farm' and 'Twinkle twinkel little star'. Also we learn three scales to help improve you playing in tune.
In this lesson you can learn to play Amazing Grace, which you can follow along if you've finished the lesson above. Click here for my easy Amazing Grace tutorial.
The third finger is placed very close to the second finger as the distance is a semitone. The distance is smaller than the distance between the first and second finger. Make sure your second finger is in tune and your finger is round. This makes it easy to place your third finger right next to it.
Tip: Don't place stickers on your fingerboard!
It might seem tempting, but it gets in the way of your ear training. Use this violin tuner instead.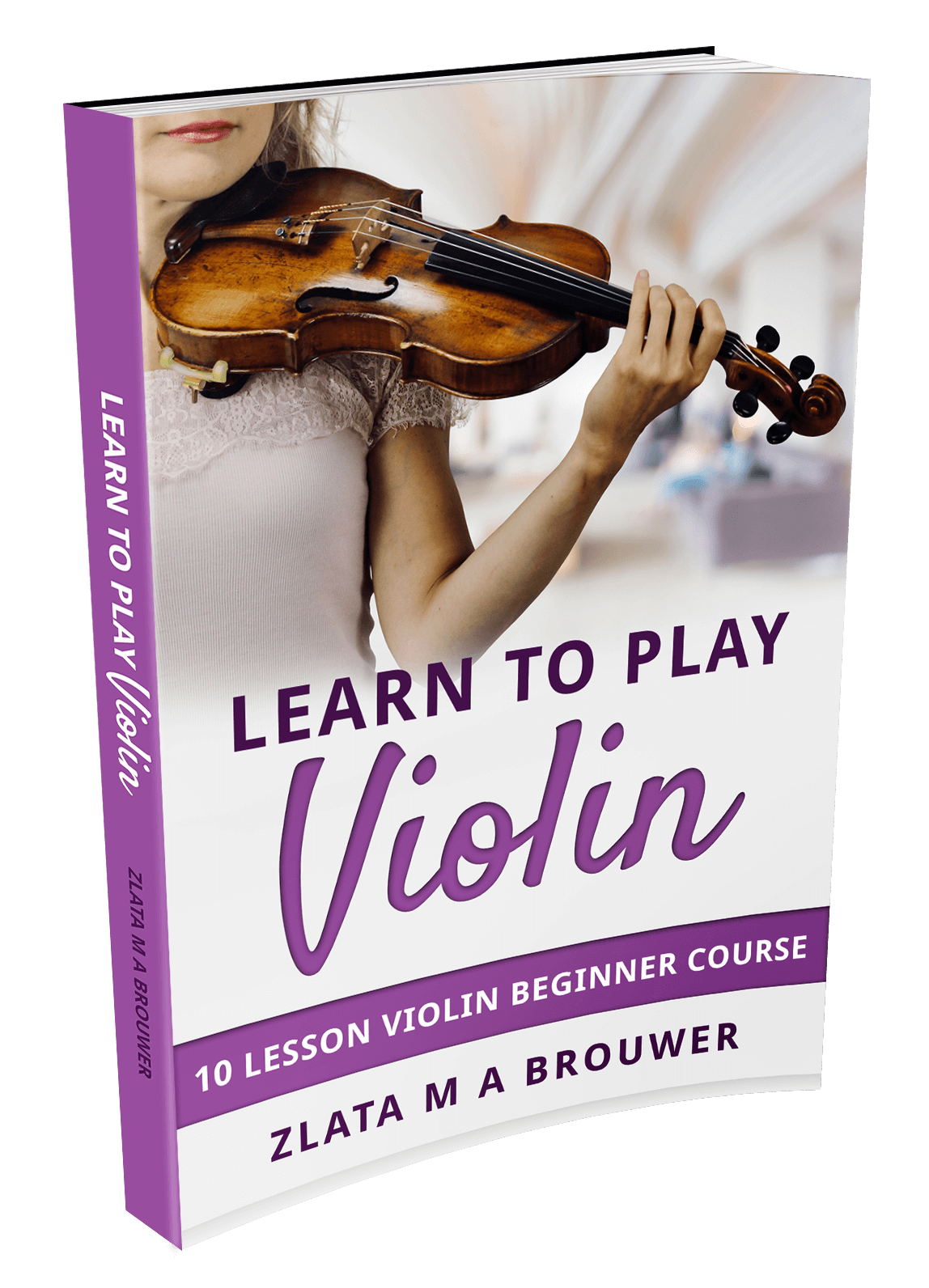 I take you from scratch step by step to your first violin concerto including 40 videos, sheet music and violin tabs.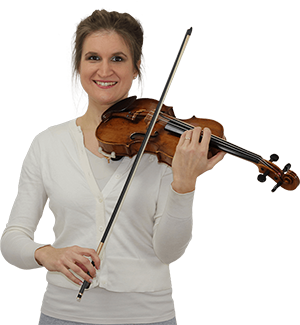 Hi! I'm Zlata
Classical violinist helping you overcome technical struggles and play with feeling by improving your bow technique.
Third finger notes on the violin
The third finger is a semitone higher than the second finger
On the G, D, A and E string, the third finger notes are C, G, D and A. The G, D and A notes are an octave higher than the open G, D and A string.
Don't worry too much about the note names right now. At this stage it's most important to feel and listen. We'll get to music theory and learning notes in lesson 11 of this beginner course.
Interested in more free violin lessons?
This violin lesson is part of my FREE beginner course that takes you from scratch to playing your first violin concerto and beyond.
This is a complete course including videos, sheet music, violin tabs and more.
You can join for free right here.