FREE Violin Lesson #10 for Beginners | FOURTH FINGER
Learn the fourth finger (pinky) notes on the violin in the first position
You'll learn to play Lightly Row and Ode to Joy by Beethoven:
The fourth finger is one note higher than the third finger
It's important that you can already play the third finger reliably before you start the fourth finger
Click here for my lesson on the third finger.
With the fourth finger in this lesson we learn to play Ode to Joy by Beethoven and Lightly Row. Also we do scale exercises to improve playing in tune (intonation) and strengthen your pinky.
When placing the pinky, there should be space between the third finger and the fourth finger. This might feel like a stretch.
Lots of beginner violinists feel their pinky is too short
In 99% of the cases this is absolutely not true. If you can reach the fourth finger notes with your pinky, you need to work on your left hand hold. Keep your knuckles as close to the neck as possible. Let your fingers come from above. Analyze how you hold the violin.
In rare cases, if you have exceptionally short fingers, a 7/8 size violin might be a solution for you. However, first give your 4/4 violin a try and work on posture and technique.
Tip: Don't place stickers on your fingerboard!
It might seem tempting, but it gets in the way of your ear training. Use this violin tuner instead.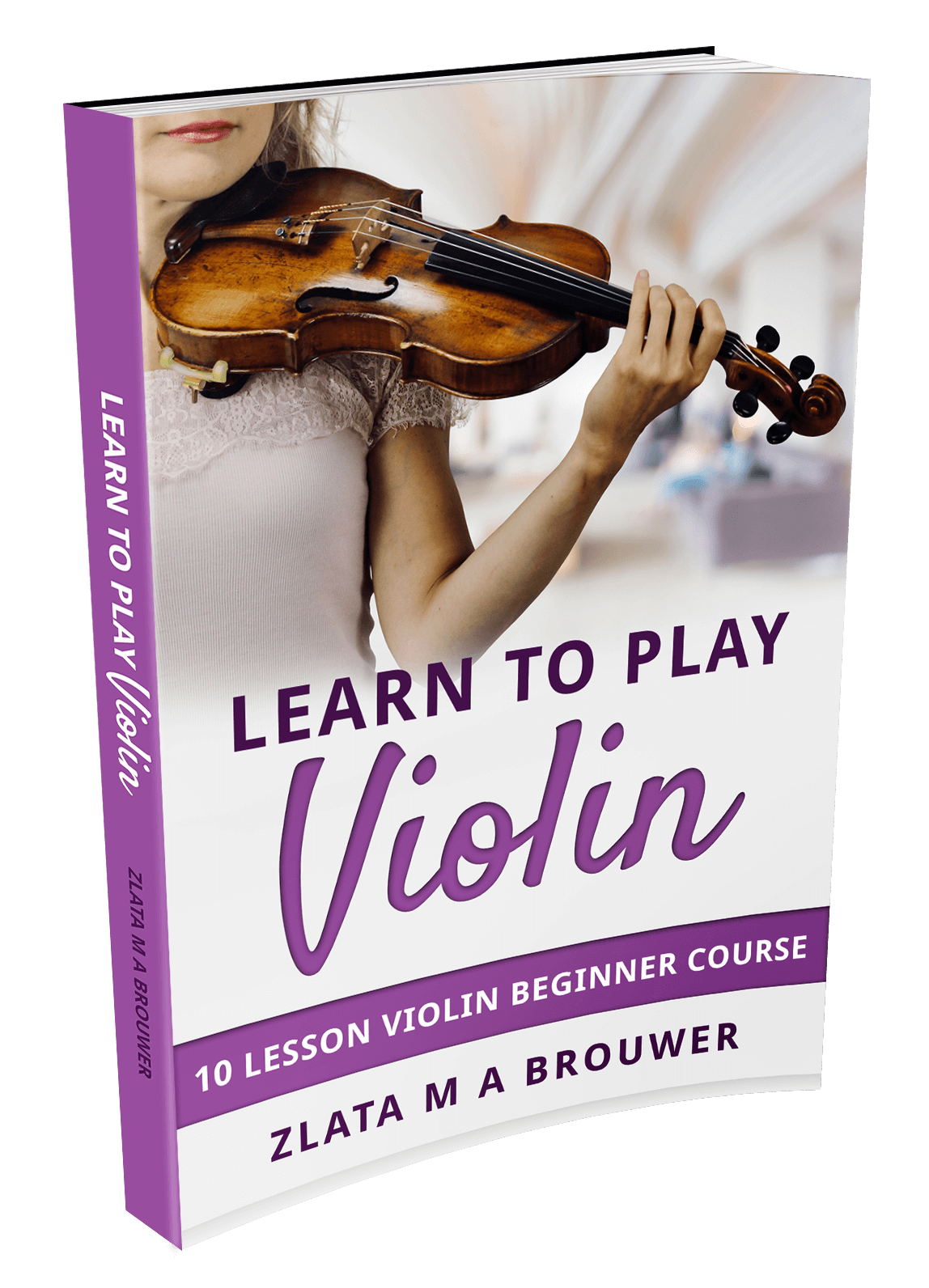 I take you from scratch step by step to your first violin concerto including 40 videos, sheet music and violin tabs.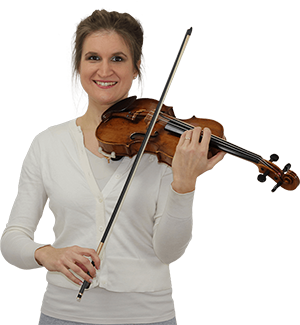 Hi! I'm Zlata
Classical violinist helping you overcome technical struggles and play with feeling by improving your bow technique.
Fourth finger notes on the violin
The fourth finger is a tone higher than the third finger
On the G, D, A and E string, the third finger notes are D, A, E and B. The D, A and E notes are the same as the open strings. This is how you can check if you're playing in tune.
Don't worry too much about the note names right now. At this stage it's most important to feel and listen. We'll get to music theory and learning notes in lesson 11 of this beginner course.
Interested in more free violin lessons?
This violin lesson is part of my FREE beginner course that takes you from scratch to playing your first violin concerto and beyond.
This is a complete course including videos, sheet music, violin tabs and more.
You can join for free right here.