FREE Violin Lessons
Learn to Play the Violin Online
#1 Beginner Violin Lesson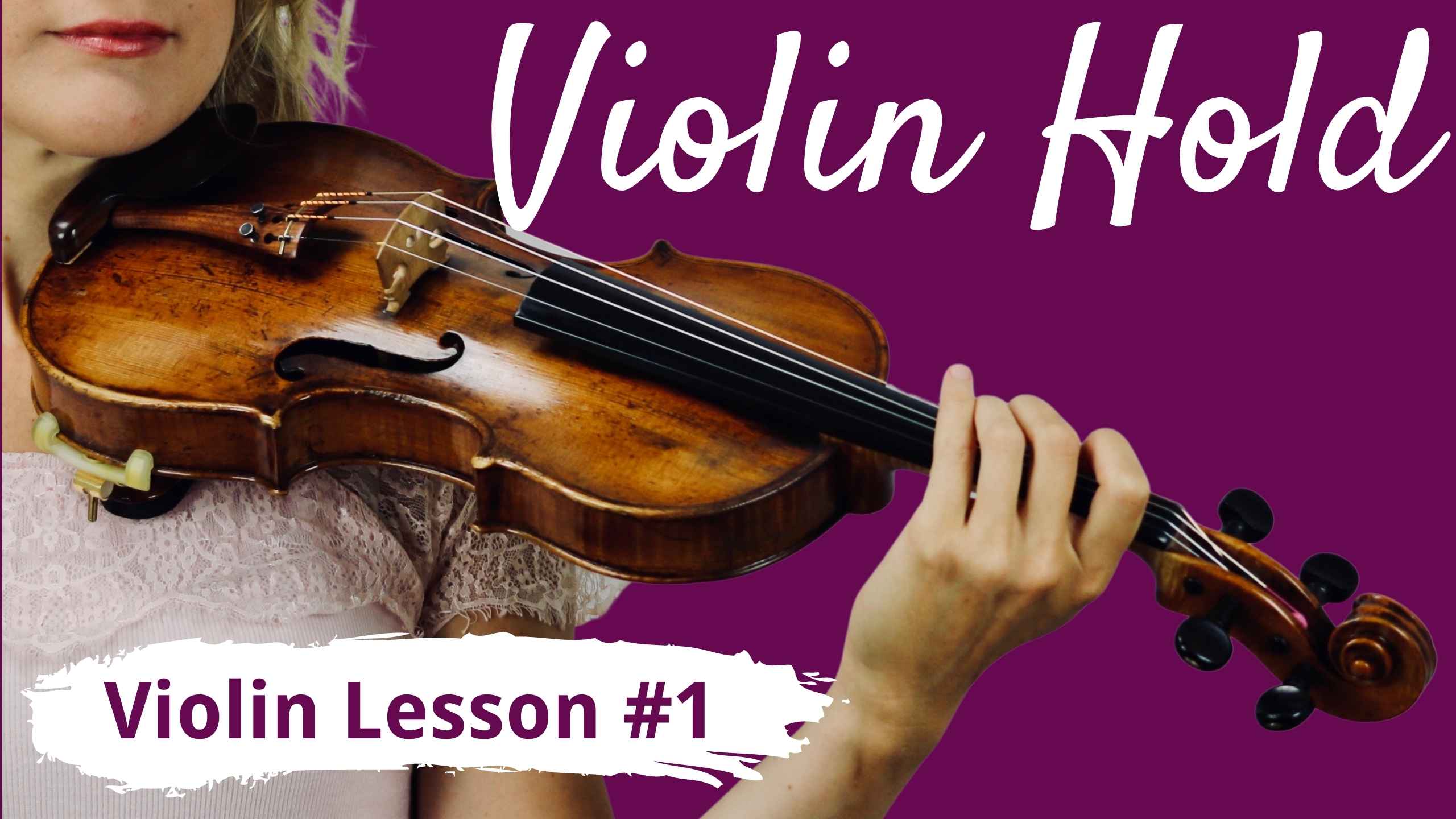 Start Playing the Violin
Violin teacher Zlata made a 40 lesson violin course with the exact steps you need to learn as a beginner violinist to learn to play the violin beautifully. All the 40 violin video lessons, the beginner book, the etude books, the easy concertos and more sheet music are TOTALLY FREE.
#1 Intermediate Violin Lesson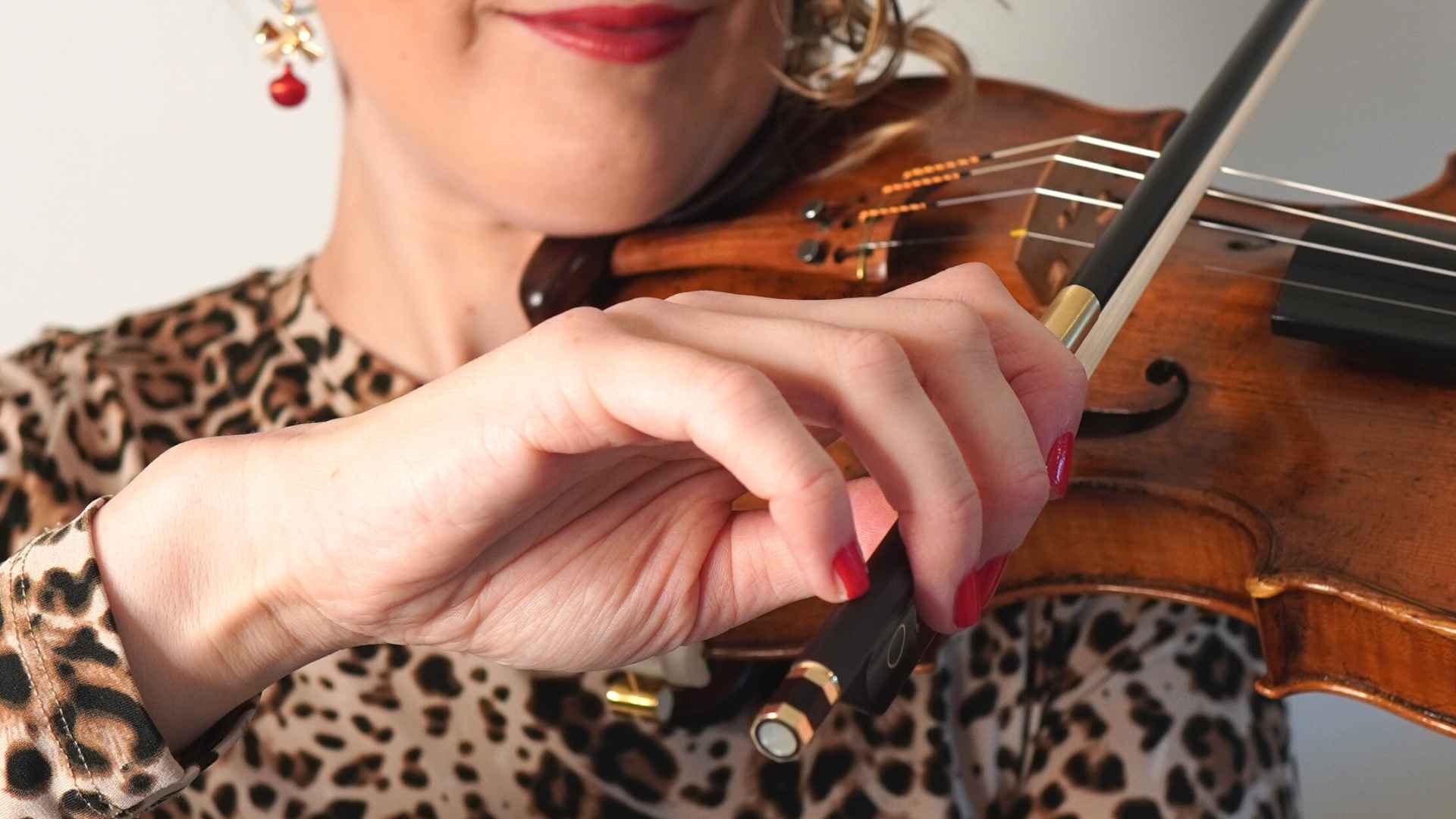 How to Bow Smoothly on the Violin
This violin lesson is all about learning to make a beautiful sound on the violin by learning a flexible bow hold, the bow arm mechanics and what all great soloists have in common when it comes to bowing. I show it close up and slow motion, so you can instantly improve your violin bowing.
#1 Advanced Violin Lesson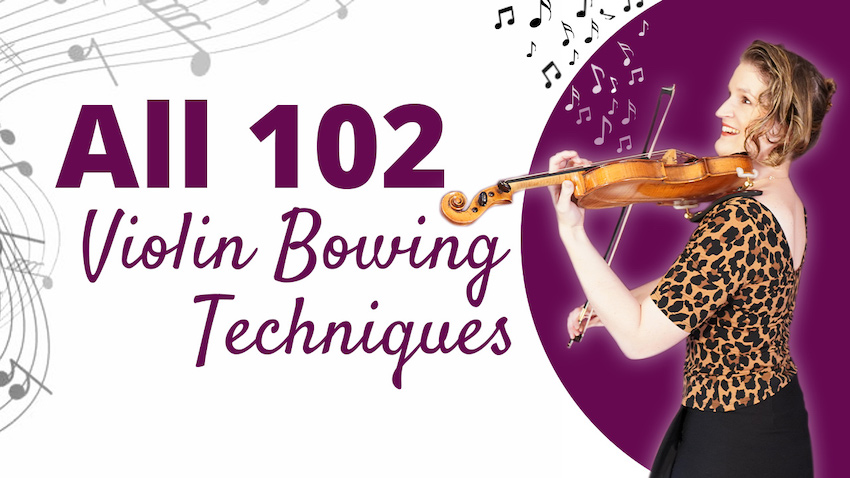 ALL 102 Violin Bowing Techniques & Terms
Learn all about detaché, martelé, staccato, spiccato, ricochet, martelé and more bowing techniques and terms you've heard about in this violin lesson. There are over 100 examples of famous violinists, sheet music notation and how to play these techniques yourself. Learn the tools of music expression!
Learn to play the violin beautifully with my latest FREE online violin lessons: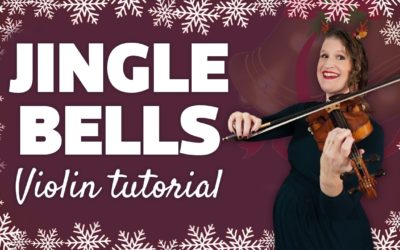 Easy first position lesson with violin tabs, finger close up and sheet music to learn to play Jingle Bells for beginner violinists
read more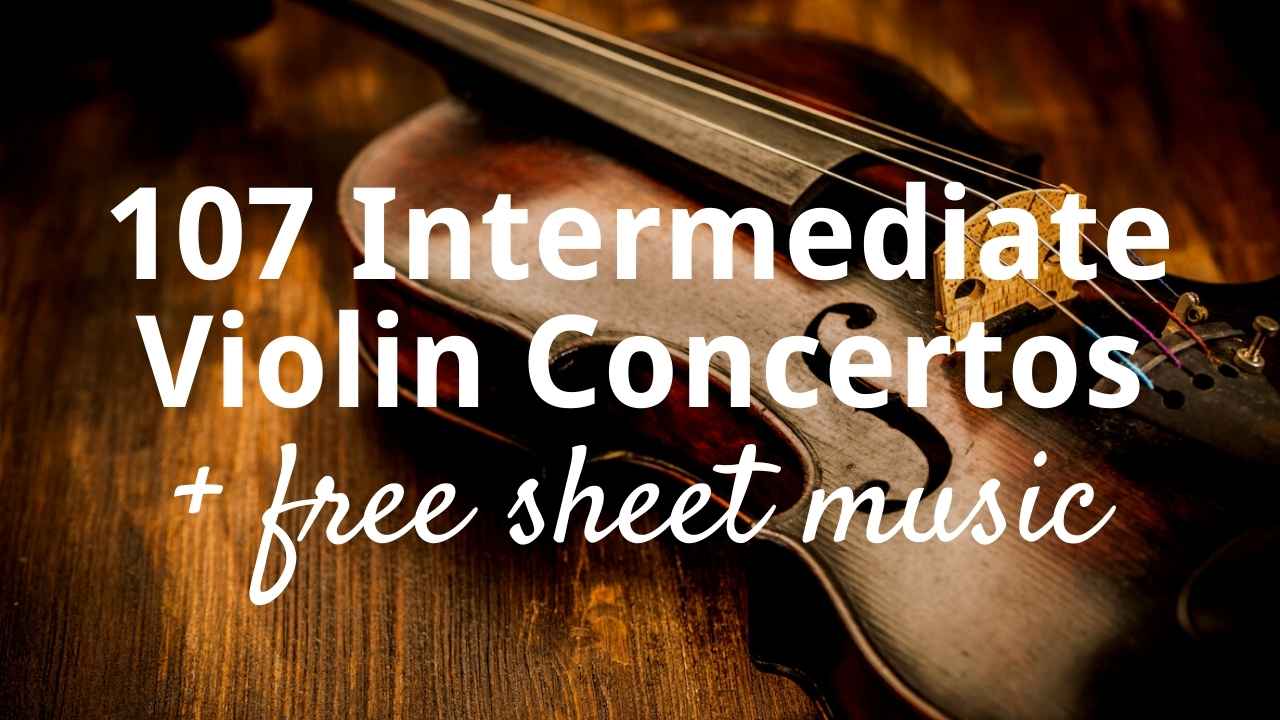 FREE violin sheet music downloads of the most beautiful intermediate violin concertos and concertinos to improve your violin technique, intonation and bowing. 38 of them are suitable for beginners.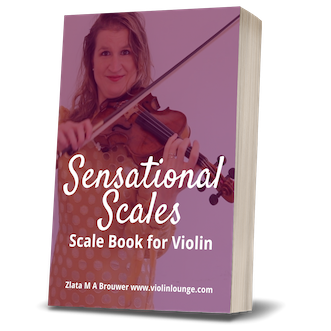 Sensational Scales is a FREE 85 page violin scale book that goes from simple beginner scales with finger charts all the way to all three octave scales and arpeggios: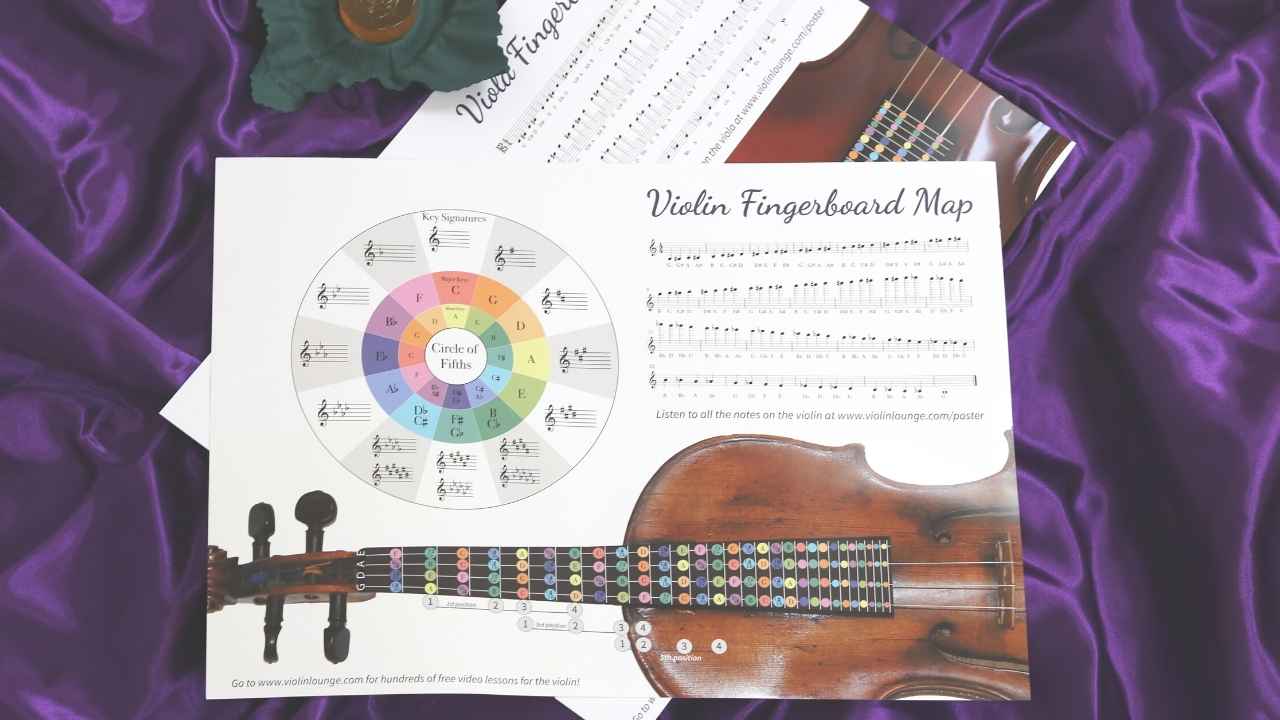 PDF Downloadable poster with the exact spots of ALL notes on the violin. You'll also learn how to read them in violin sheet music and connect them to how they should sound. Can't miss in your violin practice room!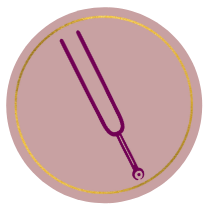 Violin Tuner
Finally an easy way to tune your violin! My free online violin tuner will recognize the open string you play and guide you to tune it to the right pitch. The tuner can be used on desktop, tablet, iPhone and any other smartphone.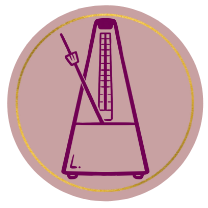 Metronome
As a violin teacher Zlata has designed an easy to use metronome that has some new functionalities: subdivisions and difficult rhythms to practice with. This will make practicing with a metronome more effective and more fun.
Latest play-along violin lessons
Learn to play beautiful pieces on the violin including free sheet music, finger close ups and performances by violin teacher Zlata
Learn to play River Flows in You by Yiruma on the violin including sheet music, finger close up and performance:
read more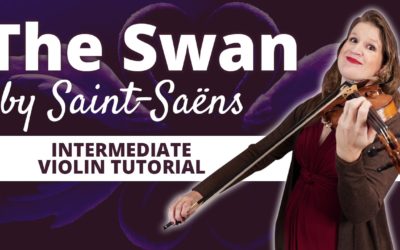 Learn to play the Swan (le Cygne) from the Carnival of the Animals by Camille Saint-Saëns on the violin. Free sheet music and backing track:
read more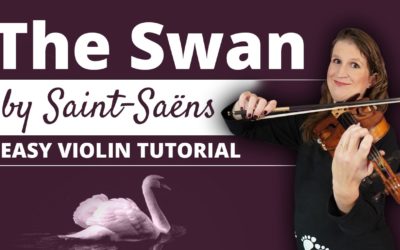 Learn to play the Swan (le Cygne) by Camille Saint-Saëns on the violin. Get the free sheet music and backing track here:
read more
Violin Blog
Sit back and learn all about the violin, violin music and playing the violin on my blog: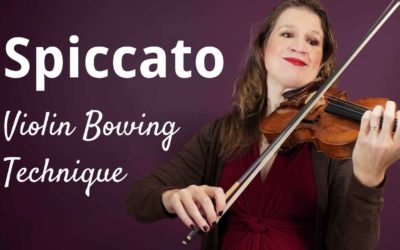 Spiccato strokes are short and fast, and the bow leaves the string after each stroke, creating a "bouncy" sound.
read more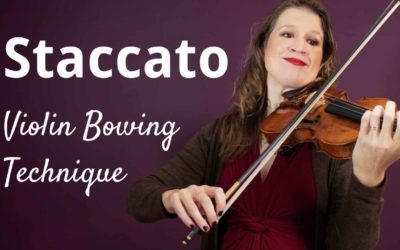 Staccato, or "detached" in Italian, is a bowing technique where you stop the bow at each bow change to create separation. More generally, it is also a musical term that indicates short, separated notes.
read more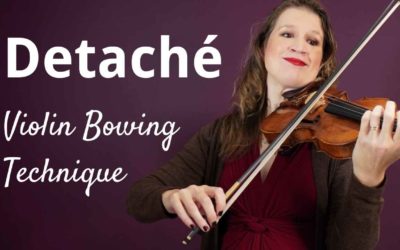 Detaché (which is literally just "detached" in French) is probably the first stroke you learned on violin, along with simple staccato.
read more
How PRO do you want to go… with your violin bow? 😉