Learn New Repertoire on the Violin
Free violin lessons and sheet music for all levels
Learn something new on the violin today!
Hundreds of tutorial videos by a professional classical violinist: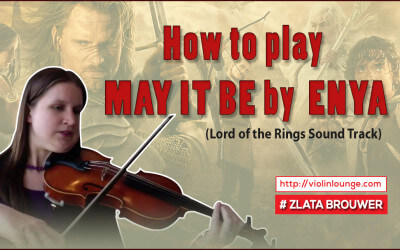 In this video I teach you how to play 'May it be' very easily on the violin. It can all be done in the first position. Will you play along with me? Enjoy! Judex asks: Hi Zlata ! I just bought your Violin Lounge TV 2013 DVD box. I want to learn to play very well 20...
read more