250+ FREE Online Violin Lessons
Learn to play the violin beautifully with classical violinist and online violin teacher Zlata Brouwer!
Professional bowing technique and tone creation on the violin are learnable skills. My passion is to teach YOU exactly how, step by step.
Zlata Brouwer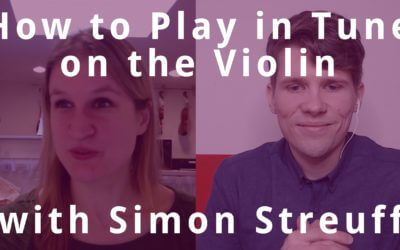 How to improve your intonation on the violin?
The biggest struggle of violinists is to find and hit the right notes consistently
Improving your intonation is not just a matter of practicing more or listening well. You need some good practice strategies.
read more