250+ FREE Online Violin Lessons
Learn to play the violin beautifully with classical violinist and online violin teacher Zlata Brouwer!
I want to fill the world with truth, beauty, freedom and love by teaching passionate violin players step by step how to bow like a pro and create a beautiful tone. Zlata Brouwer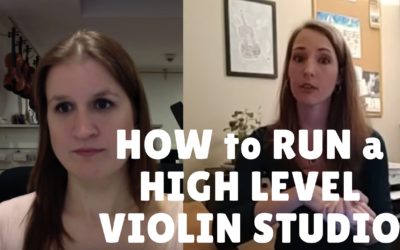 How to teach the violin on a high level and get paid well to do so?
Is getting your students to practice a challenge for you as a violin teacher?
In this episode of Violin Lounge TV I have an interesting interview with Emily Williams, violinist and teacher. She considers herself a 'hard' teacher and runs a high level violin studio.
read more