How to Sound like a PRO Violinist: the secret sauce! Violin Lounge TV #410
Get the tone quality of your favorite violin performer with these 6 secrets to a professional sound on the violin:
When you're looking at your favorite soloist… what would you like to be able to do yourself most?
Probably your no 1 is not to play virtuoso repertoire, but to have this expression, this beautiful tone and this way of playing that touches people's hearts.
Here are 6 secrets to a beautiful professional sound on the violin:
#1 Violin Hold
Holding the violin properly and having a good body posture influences your sound and makes it possible to practice a lot.
Watch my full tutorial on violin hold and posture from tip to toe right here.
#2 Bow Smoothly
Stiff bowing gives you a beginner sound. As the famous violin pedagogue Ivan Galamian said: 'Violin playing is 80% bow technique'. 
Here at Violin Lounge you're in the right place. Watch all my lessons on bowing technique right here. 
This video on bowing smoothly might be a good place to start.
#3 Play in Tune
An out of tune note doesn't resonate and can't sound beautiful. I've got you covered with my violin lessons on intonation right here.
Is this valuable? Support my work by sharing it on Twitter: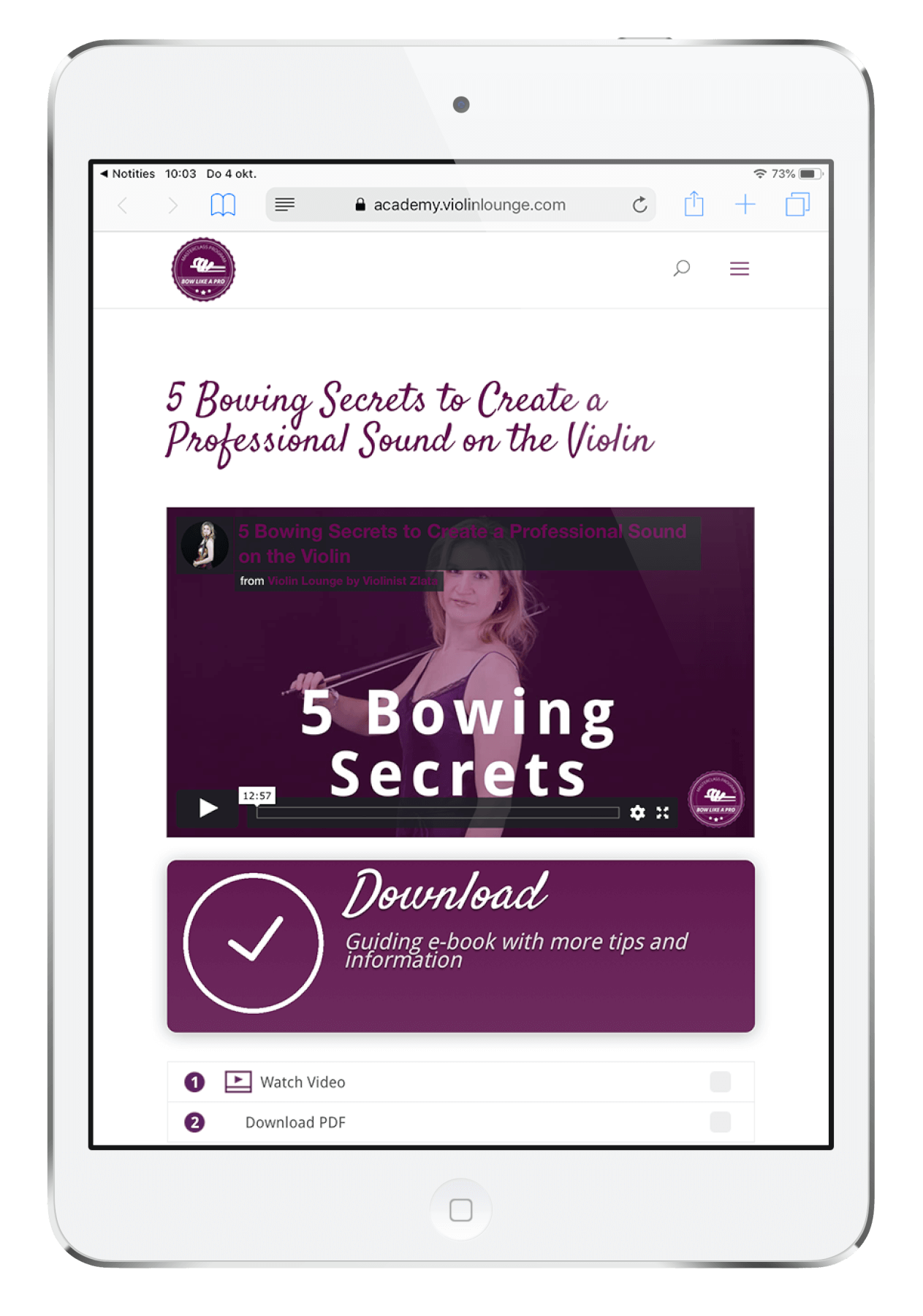 Enjoy my FREE mini Masterclass 5 Bowing Secrets to Create a Professional Sound on the Violin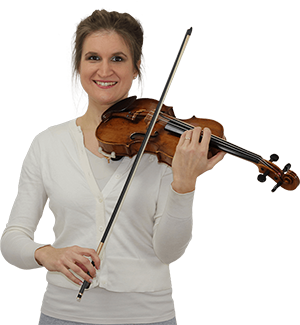 Hi! I'm Zlata
Classical violinist helping you overcome technical struggles and play with feeling by improving your bow technique.
#4 Vibrato
Vibrato can give your violin playing a warm and expressive sound. Learn here all about vibrato.
#5 Tone Production
Getting a good sound from your violin, even if it's not an expensive one, is a matter of balancing proportions. The most important ones are weight, speed and contact point. 
Get a better sound quality on your violin instantly with these 12 checks.
#6 Secret Sauce
Even when you've got everything right, you can still sound like a robot. Watch my video above in which I explain how to play expressively.
Share your biggest takeaway in the comments below: