Vibrato and Double Stops in Bach's Chaconne (major part) | Violin Lounge TV #412
Practice tips for vibrato and a consistent sound in the major part of Chaconne from partita no 2 for solo violin BWV 1004 by JS Bach
Performances mentioned in this video:
Challenge of vibrato in double stops is to let both notes vibrate
In the video above I go into several ways to interpret the major part of Bach's Chaconne and hope to inspire you in your own musical expression.
No matter what interpretation you choose, it can be very helpful for your intonation and vibrato to practice it sustained. 
Vibrato on both notes as one
It's almost impossible to let one note of the double stop vibrate and the other note. Certainly when the lower finger is vibrating, the higher finger will come along. For example the third finger will vibrate along with the first finger.
Like this video? Support my work by sharing it on Twitter: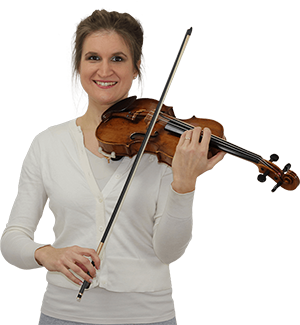 Hi! I'm Zlata
Classical violinist helping you overcome technical struggles and play with feeling by improving your bow technique.
Vibrato exercise for double stops
Focus on vibrating with the lower finger, for example the first finger in a first and third finger double stop.
Place both fingers on the string, but just bow on one note. In this way you can check if that note is in tune and has the vibrato and sound you desire. By separating the notes in your practice the double stop in whole will become more in tune and have a more beautiful vibrato.
More Bach?
Watch this video about the opening of the Chaconne, in which I teach some tricks and interpretation ideas around the chords.
Let me know in the comments below what part you'd like me to cover next!