Start to Play the Violin
Free violin lessons for beginners
Master the basics of violin playing and get rid of your beginner sound as fast as possible
Here because you're a violin beginner?
Sign up for my FREE 10 lesson beginner course right here.
Learn how to hold your violin and bow, learn to play in tune and master this beautiful instrument with these free violin lessons: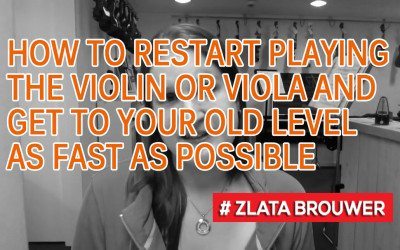 When you just picked up the violin or viola again after a long time or you are planning to restart playing, this is the right video to watch!
read more