My twin babies got tiny violins for Christmas 😍🎄
My 16 month old children Louise and Victor got their first violins! Look how they get to know the instrument and how I guide the process:
This Christmas my 16 month old babies Louise and Victor got tiny violins! They are a 1/64 and 1/32 size. The smaller one is more of a gimmick, but the 1/32 violin is actually a decent student violin.
They are now in a phase that they start to imitate me in everything I do, so I thought I'd give them at least a good habit before they copy all my bad ones.
I'm getting a lot of questions about how my kids respond to music and how I'm guiding them, so I'll share a bit of that in this video.
I introduced my babies to simple percussion instruments like egg shakers, little drums and maracas as soon as they could sit.
At 10 months old they got their toy piano, which is since then their favorite toy. They love how they can make different sounds with it.
Share this video on Twitter for everyone who is in need of some cuteness this Christmas: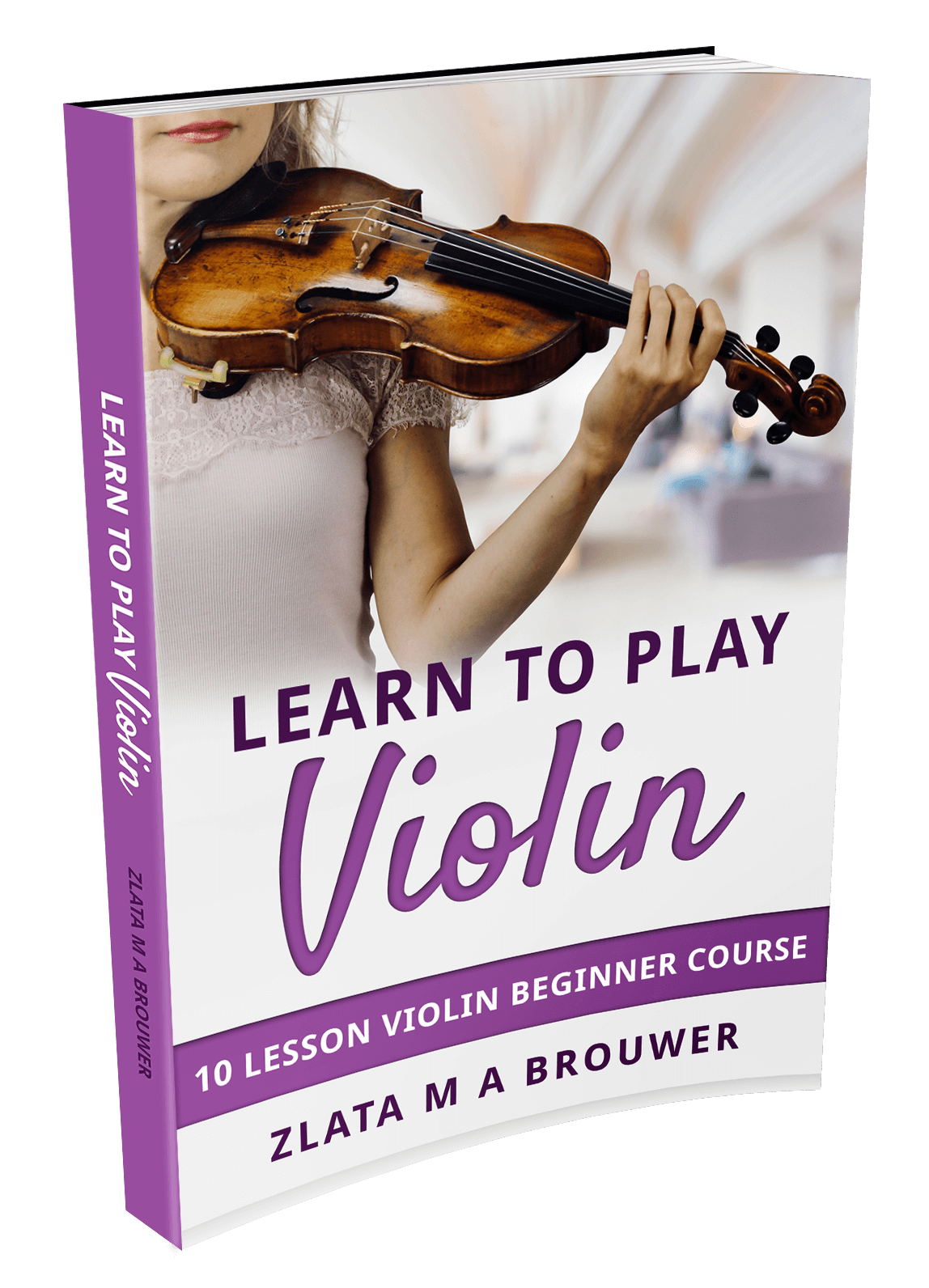 I take you from scratch step by step to your first violin concerto including 40 videos, sheet music and violin tabs.
For very young children it's most important to absorb music and learn to respond to it by moving, babbling and sort of singing in a social context.
In our house every night we have a dance night, where they swing to jazz music.
But they just as easily swing to very slow organ pieces or me tuning my violin before practice.
Does music education start this early? No, it starts even earlier.
A 16 week old fetus in the womb already responds to music with facial expressions and changes in heart rate. They clearly have musical preferences and become either restless, annoyed or peaceful with certain music.
For example my babies started kicking hard every time they heard organ music in Church on Sunday. Violin music on the other hand made them peaceful and it still does. When I try to work behind my computer, they ask my attention. When I play violin, they dance, listen or peacefully play on their own.
Zoltán Kodály, composer and music pedagogue Music education should begin nine months before the birth of the child.
Musical experience, just as life, starts at conception. Whether it's the pure vibrations or the happy hormones of mommy when she plays music.
Music is not an artificial skill that we made up in the last centuries. It developed alongside language and is deeply integrated in our humanity. Closest to our Creator, we humans are the only species on earth that can experience beauty and so can make music.
If you ever doubt if you have enough talent, struggle with a technical thing or are frustrated you're not on the level you want… imagine like you're a child being enchanted by the magic of music itself that's available for all of us in every moment.
Thanks for watching and let me know in the comments if you want to see a progress video in some months.