Should You Lift or Rotate Your Shoulder when Bowing on the G String
How important is it to rotate your shoulder forward when playing on the G string? My teacher says to show everyone behind you your armpit. I am a beginner and when I bow like this it seems to aggravate an old rotator cuff injury. I know this is probably the correct technique, but it is painful especially when at the tip of the bow on the G string and I rotate to the D string. I don't want to quite, any advise would be appreciated.
First I would like you to ask yourself this question: Should you play exactly the same way your teacher plays? My answer is: NO!
Everybody has got a different body. Everybody plays in a different way. Everybody has got a different muscle tonus. Everybody should find their own way of playing.
Of course there are standards, proven ways and best ways to play, but there is a certain part of playing the violin that is personal.
You play with two instruments: your body and the violin (three, if you also count the bow as a separate instrument).
When a certain technique does not fit your body, you should look for an alternative technique. This is true for a lot of techniques, amongst them playing on the G string.
When you use a certain technique, it should match your violin AND your body. You should find a balance between what result you want, for example playing on the G string with a beautiful tone, and what is good for your body.
If you develop a lot of tension or an injury using a certain technique… you will hear this in the sound of your violin. The violin is a very sensitive instrument. You can hear everything you feel and everything you think in the sound of your violin. You MUST find a way to play comfortably to be able to play beautifully. You shouldn't quit because of pain, because it's possible for everybody to play effortlessly and comfortably.
If people behind you should see your armpit, you have to do something really strange with your shoulder. If it works for you, it's fine. If it hurts you, don't do it. This strange shoulder position doesn't improve your tone.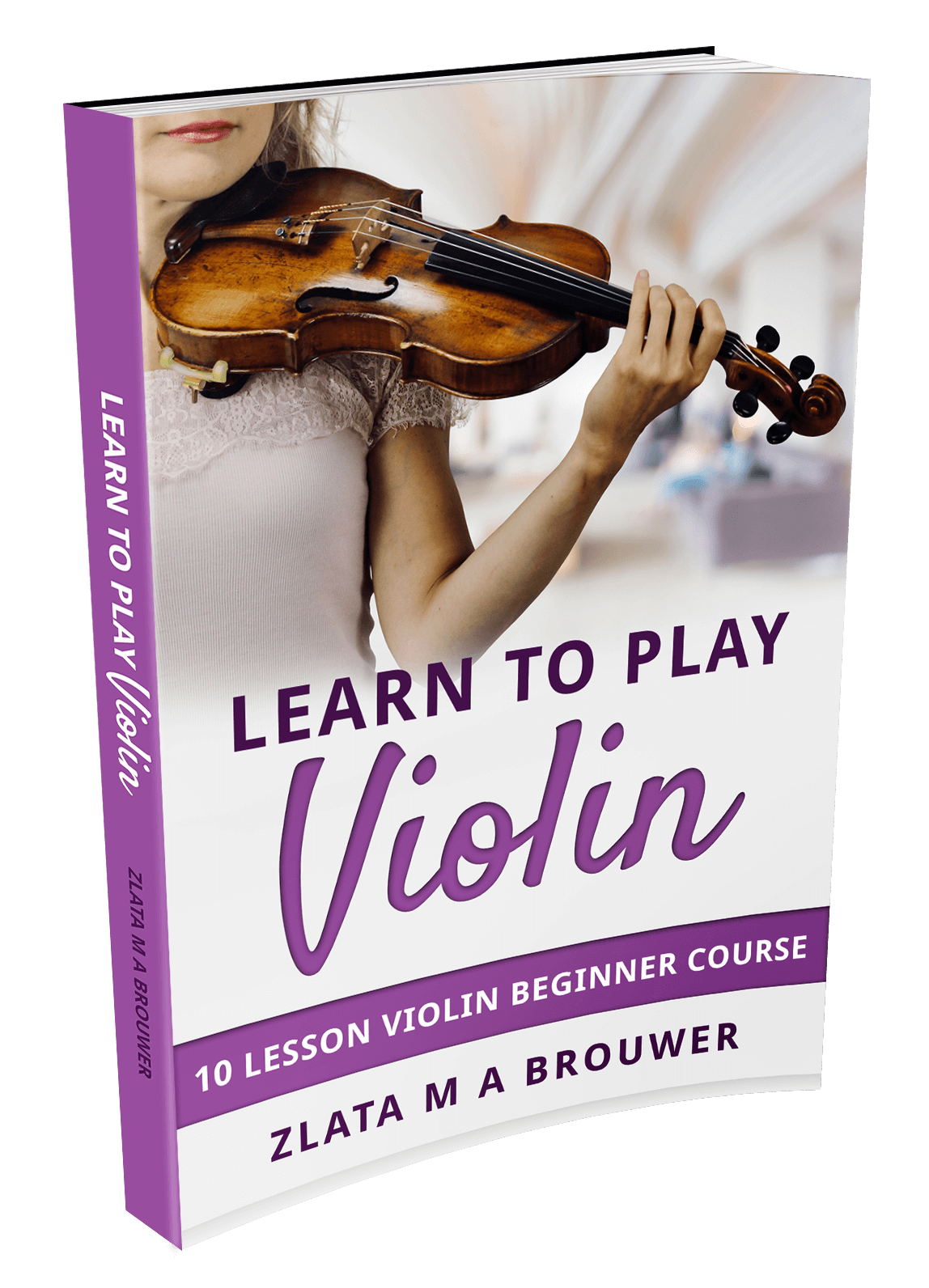 I take you from scratch step by step to your first violin concerto including 40 videos, sheet music and violin tabs.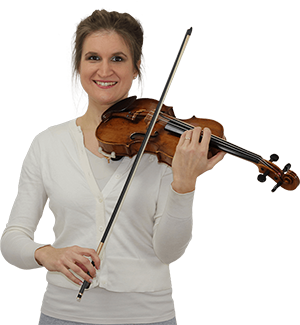 Hi! I'm Zlata
Classical violinist helping you overcome technical struggles and play with feeling by improving your bow technique.
When playing on the G string, you have to keep your arm and elbow a little up, but never higher than your wrist.
Sometimes the cause of the problem can be in a different area than the problem shows itself. The solution to your problem can again be in a different area. Think about this. A good violin hold might be the solution to the pain in your right shoulder. Let me explain…
When the position of your violin forces you to lift your arm so high that people behind you can see your armpit, then your violin might be too much pivoted to the back. Make sure your shoulder rest is not too high and that the foot on the front isn't too high. This might seem comfortable for your neck, but it will hurt your right shoulder and arm. Besides that it doesn't improve your tone.
Your violin should be a little pivoted to the front. This makes bowing easier. Please watch the video to see exactly what I mean. I will show you the good position and the bad position and illustrate what is best.
Your violin should not be too much on your shoulder and not too much to the left. Also it shouldn't be too high.
Sometimes people say 'no pain, no gain'. This is not the case in violin playing. Pain will be translated by the violin into bad tone.
My motto is: 'Pain? No gain!'
Push your shoulder down and never lift your shoulder.
I hope you have gotten some good tips from this video. Take from it what works for you and leave the rest :).
Is this useful to you? Please let me know in the comments below!
Love,
Zlata
PS: Do you have questions or struggles on violin or viola playing? Post a comment below or send an e-mail to info@violinlounge.com and I might dedicate a Violin Lounge TV episode to answering your question!