Practice Finger Bowing to Bow Smoothly | Violin Lounge TV #241
Play the violin better by doing this effective warm up routine before you practice! You'll learn bow hand, sound and scale exercises.
Moving your wrist and fingers fluently along the movement of the bow, makes your bowing very smooth and this will create a better tone on the violin. In the video I demonstrate the difference. The violin keeps resonating and you don't mute the violin at every bow change.
Finger bowing is an exercise that teaches you to make these very specific movements with your wrist and fingers and how to make them fluent. What you need to do is to maintain the bow hold and the contact points of your finger tips on the bow. You use your fingers as a spring system. The movement doesn't have to be large. It depends on the individual. Now you put your bow on the string just above the middle of the bow. Start bowing without moving your arm and just moving your wrist and fingers. The exercise is not about sounding good, but about practicing the right movement. Eventually you combine these movements in your wrist and fingers with the larger movements with your arm.
Is the quality of your bow holding you back to bow like a pro with a beautiful sound? Take a look at Zlata's own line of good quality carbon fiber bows (click here!).
Is this video helpful to you? Please let me know in the comments below! If you like it, share it with your friends!
Love,
Zlata
PS: Do you have questions or struggles on violin or viola playing? Post a comment below or send an e-mail to info@violinlounge.com and I might dedicate a Violin Lounge TV episode to answering your question!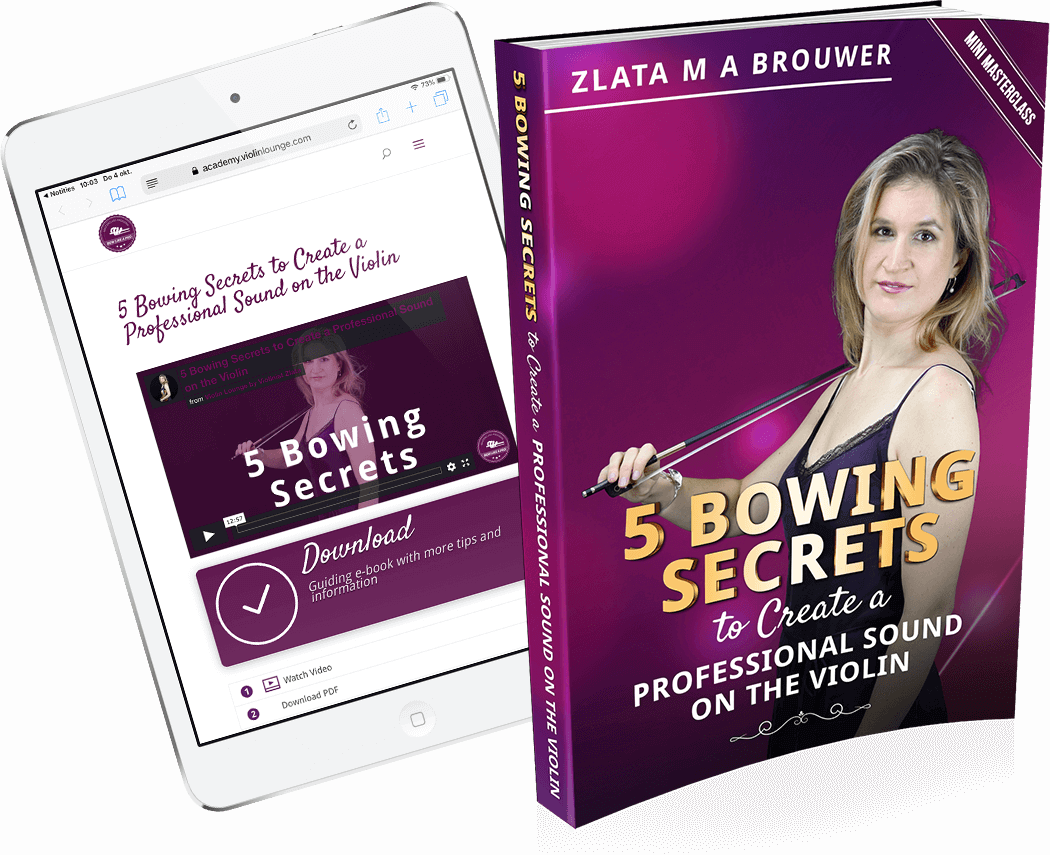 Improve your bowing technique
Enjoy the free mini Masterclass 5 Bowing Secrets to Create a Professional Sound on the Violin