Concertmaster solo from the black swan pas de deux from the ballet Swan Lake op 20 by Tschaikovsky arranged for violin and piano
Black Swan from SWAN LAKE Ballet by Tschaikovsky (violin and piano)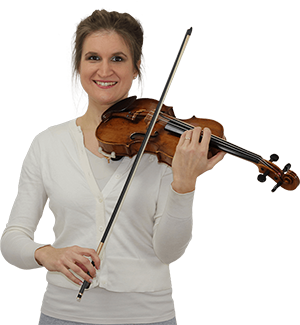 Hi! I'm Zlata
Classical violinist helping you overcome technical struggles and play with feeling by improving your bow technique.
It was when I listened back some versions Mari and I played when I suddenly heard this voice from my violin: my authentic own voice and style for the first time in 27 years.
There have been times of just technical struggles and there have been times in which I was imitating a teacher I admired. Of course for every violin player of every level your unique voice always shines through, but this was different: it was like I heard my own voice for the very first time. Do you recognize that?
Of course like in every recording there are things that I'd like to do better, but this one has something special to me. Enjoy listening!
Love this piece? Then you'll also love this more virtuosic White Swan recording I made with Mari :).