During my pregnancy I recorded two bars every two weeks of this 40 bar piece. Enjoy my performance and see my belly grow:
JS Bach – Violin Partita no 2 – Gigue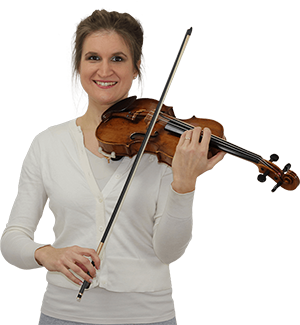 Hi! I'm Zlata
Classical violinist helping you overcome technical struggles and play with feeling by improving your bow technique.
What could I possibly add to all the amazing recordings already made of Bach's solo violin sonatas and partitas?
This is the difficulty of recording classical music today and the reason why I never record 'big repertoire', but mostly music that isn't that well known. I wouldn't dare to record pieces that are recorded hundreds of times by half Gods like Hilary Hahn, haha!
In the beginning of my pregnancy with Tristan, I was looking for ideas for a belly progress video similar to the one I made of my twins Louise and Victor.
As I was playing the Gigue from the 2nd partita I suddenly noticed that this piece is exactly 40 bars…
Wow, that could lend itself greatly to recording two bars every two weeks.
I overcame my 'Bach fear' and finally recorded something from the famous solo violin sonatas and partitas
What do I have to add? Well, I don't have any illusion that I could add to the amazing recordings already out there in terms of musicality or technique, but… I could make it a fun belly progress video with which a new audience could be reached with this beautiful music.
Remember whatever stage of your violin journey you're in, you ALWAYS have something to add
Just because it's you and you are unique.
Share your dream piece in the comments below: