How To (and should you) Bow Straight on the Violin or Viola?
Why should you bow straight? What is the difference in sound it makes?
What is straight bowing?
When you play the violin or viola, you should keep your bow perpendicular to the strings and parallel to the bridge. This is called straight bowing. Your bow should form a straight line, not a slanted line, across your strings.
So your bow should form a right angle with your strings, that is a 90 degree angle!
Bowing straight, what difference does it make?
When bowing straight, you create a completely different sound compared to not bowing straight. Straight bowing improves the quality and clearness of your sound. This bowing technique is therefore recommended.
In the video I demonstrate the difference. Sounds like bowing straight is important, right?
Bowing straight is not always necessary: exceptions
There are a few exceptions when it comes to straight bowing.
You can place your bow close to the bridge, close to the finger board or anywhere in between. Each bow position creates a different kind of sound, as I show in the video. When you change the bow position on the strings, you can round the bow a bit instead of keeping it very straight. This will improve the sound you produce when changing bow positions.
Also when you finish the stroke with the tip of your bow, try rounding your bow a little instead of keeping the bow very straight. Rounding the tip of the bow will make the bow changes less hearable and will improve the produced sound.
How to practice straight bowing
If you want to learn how to bow straight, a lot of practice makes perfect!
Start off by practicing full bow strokes in front of a mirror. Keep your bow perpendicular to the strings and parallel to the bridge. When you feel confident about your technique, you can practice full bow strokes without a mirror.
Good luck!
PS: Do you want to see YOUR question answered in a Violin Lounge TV episode? Post a comment below!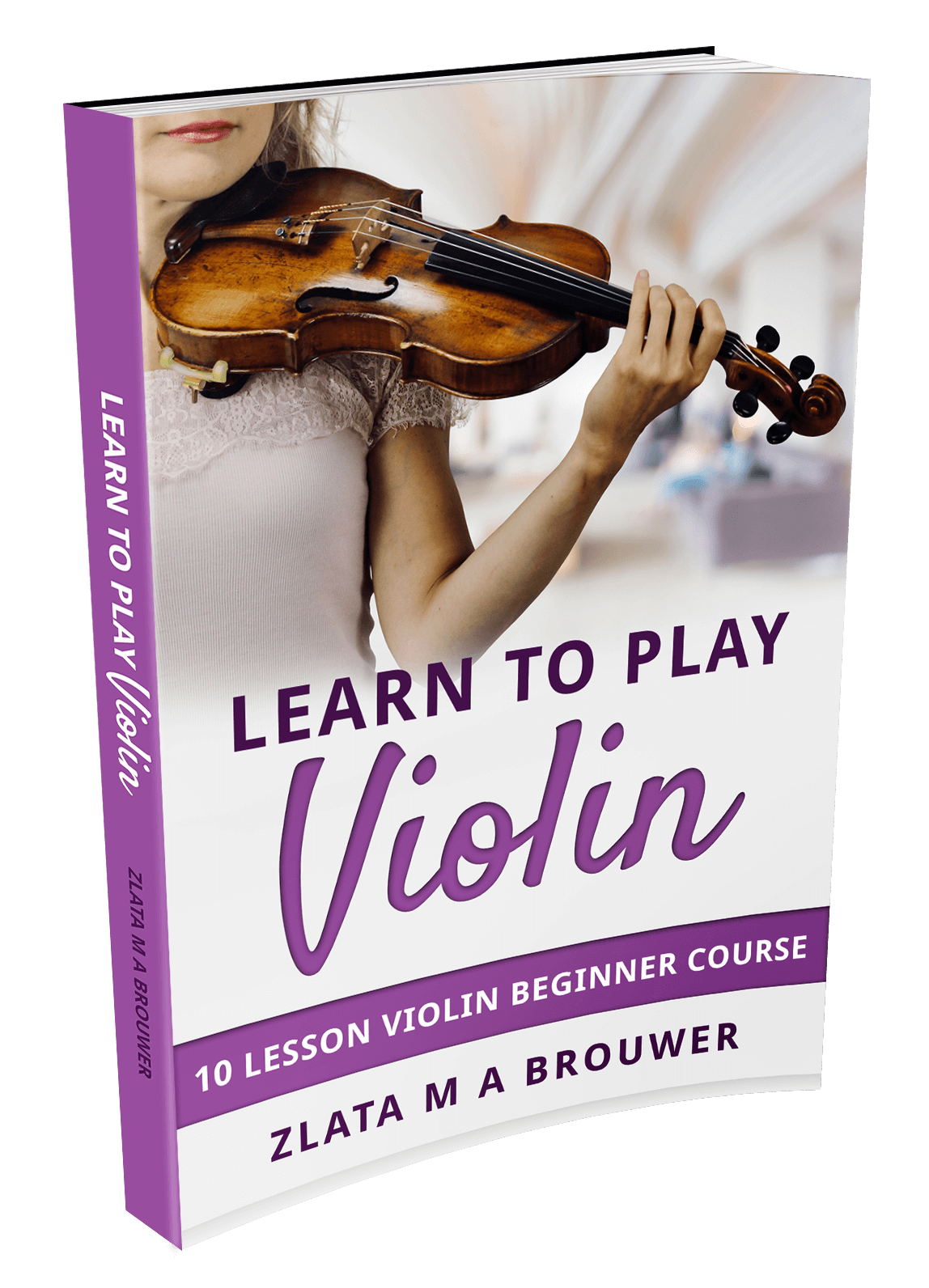 I take you from scratch step by step to your first violin concerto including 40 videos, sheet music and violin tabs.