6 Best Violin Bow Brands of 2022
Video reviews of the best violin bows to buy, their differences, how to choose a good bow and how much they cost.
Improve your sound and bow technique!
Why does a good violin bow matter?
A good violin bow doesn't only influence your sound quality. It 'helps' you improve your bowing technique, develop your violin playing and makes things easier for you. With a good bow you don't have to trip over those fast runs and different bowing techniques are a lot easier.
A cheap and bad bow can really hold you back in learning the violin. With some bows it's simply not possible to get a good tone, stop bow shakes, bow straight and make a consistent sound. Jumping bowing techniques and fast runs are very difficult with a bad quality bow.
What to look for when buying a violin bow?
The two most important things to look at are:
How does the bow sound on your violin?
How does the bow play for you and how does it help your bowing technique?
Read here what you should play when testing and comparing violins bows. Read here about the characteristics to look for when you buy a bow.
Cheap vs expensive violin bows
Does a good violin bow have to cost a fortune?
Thanks to carbon fiber it's possible to produce very decent beginner bows below $ 100, like this one, and all round performance bows suitable for professionals around $ 1.000. Click here to read all about how much different levels of violin bows cost to find out what you should spend on a bow.
Are carbon fiber violin bows any good?
They are the future! Wood is not used for bows because it is the best material or has the best resonance, but simply was the ONLY material available for centuries. Read here all the nitty gritty details and science behind wooden vs carbon fiber violin bows to decide what's best for you.
Best Carbon Fiber Bow Brand of 2021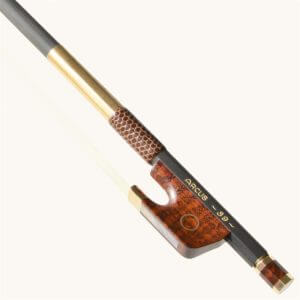 Arcus makes high density carbon fiber bows. There's 80% carbon fiber in the bow and less other materials like epoxy. Other carbon fiber bows have around 60% carbon or less in the cheaper bows. Because of this the bow resonates better and produces a better and larger tone with less effort.
Arcus bows are lighter and stiffer than other bows, so you can perform advanced bowing techniques with more ease, reliability and speed. The bows are all hand made in Germany and available in lots of different types and classes.
In my violin bow guide I have review videos on all different classes and types of Arcus bows, so you can decide which one is the best fit for you and your violin.
Unfortunately these bows are not for everyone as they start around $ 1.000, therefore I'd like to introduce…
Best Cheap Violin Bow: Fiddlerman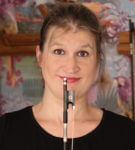 If you're looking for a decent beginner bow below $ 100, Fiddlerman bows offer the best value for money and excellent customer service. In this video you can hear how it sounds and what I think about the playability as a professional violinist.
Do you have a small budget, but do you want to upgrade the bow that came with your violin outfit? Then this is the best bow for your buck. Even as a beginner you'll notice great improvement in sound quality and ease of bowing.
Best All Round Violin Bow: CodaBow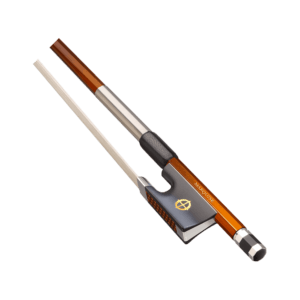 Probably the most popular carbon fiber bows at the moment: the American brand CodaBow. The Prodigy and Diamond NX are excellent beginner bows that feel very stable. For more advanced bowing techniques, look into the Diamond SX, GX and Marquise. The last two are all round performance bows, also suitable for professional players.
In my violin bow guide you can find videos in which two professional violinists demonstrate and discuss the most popular CodaBows, so you can decide which one is best for you.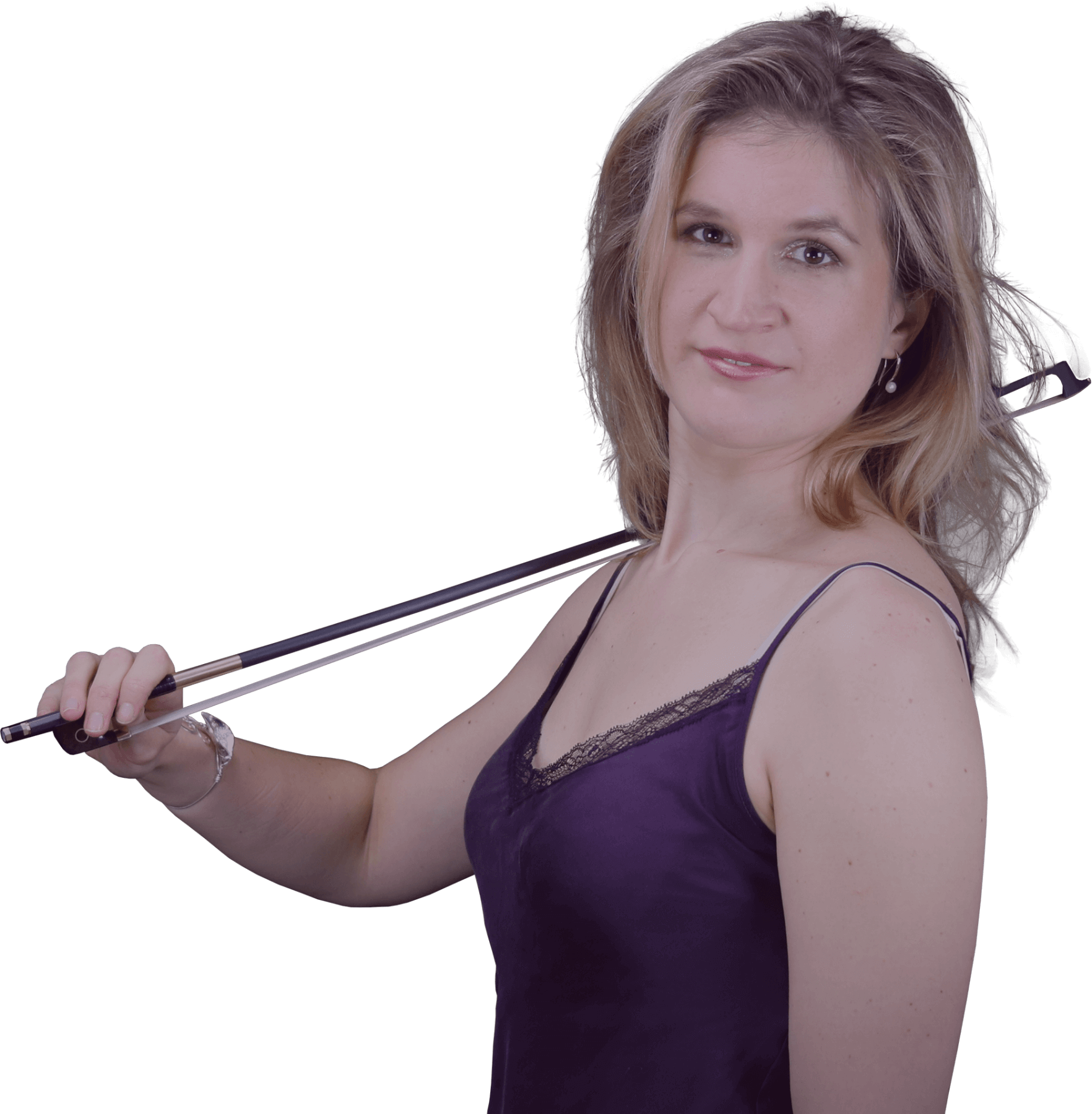 Let me help you find a great bow for your violin, so you can improve your bowing technique and sound quality: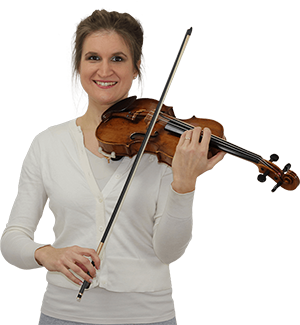 Hi! I'm Zlata
Classical violinist helping you overcome technical struggles and play with feeling by improving your bow technique.
Best Looking Violin Bow Brand: JonPaul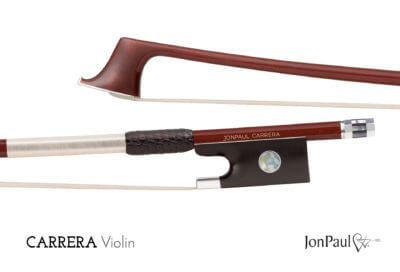 Traditional craftsmanship after the example of the great French masters applied to excellent carbon fiber bows: JonPaul bows have the traditional look and feel of antique violin bows with the advantages of carbon fiber.
In my violin bow guide two professional violinist demonstrate and discuss the Corona, Muse and Carrera. The first two are good quality beginner or intermediate bows. The Carrera is an all round performance bow and stands out as the best of the three.
Best Intermediate Violin Bow Brand: Müsing

I already mentioned Arcus bows aren't accessible for everyone starting at $ 1.000, but luckily the company heard our prayers and introduced the Müsing line.
Starting below $ 500 they offer an excellent stiff and light bow with a great resonance. The C4 and C5 around $ 1.000 are great professional bows competing with the lower end Arcus bows.
Watch and listen to the differences between the classes in my violin bow guide.
Cheapest Violin Bow a Violin Teacher can Recommend
The Yinfante $ 29 bow available on eBay is one in a million
Even with the smallest budget it's possible to get a decent beginner bow that's better than most bows 'coming with' a cheap violin outfit.
Watch this video in which two professional violinist play some virtuoso repertoire with this bow and discuss al it's qualities.
What violin bow do you have? And what's the bow of your dreams?
Let me know in the comments below! Also if you have questions about what bow fits YOU best, let me know and I'm happy to advise you.