How hard is it REALLY to play Vivaldi's Four Seasons on the violin?
How to know if you're ready to play Vivaldi's Four Seasons on the violin
Read this article to know if and when you can start practicing it
Vivaldi's Four Seasons is a cycle consisting of four violin concertos, one for each season of the year. Each violin concerto consists of three movements. Here are the official names:
Violin Concerto No. 1 in E major, Op. 8, RV 269, "Spring"

Violin Concerto No. 2 in G minor, Op. 8, RV 315, "Summer"

Violin Concerto No. 3 in F major, Op. 8, RV 293, "Autumn"

Violin Concerto No. 4 in F minor, Op. 8, RV 297, "Winter"
How difficult are these violin concertos?
You dream of playing Vivaldi's Four Seasons might be closer than you think. Of course they are monumental violin pieces, but technically they are nowhere as difficult as Paganini caprices or the Tschaikovsky concerto.
The difficulty of these baroque violin concertos lies more in that they are very perfect and clean and that you can very easily hear if you are just slightly wrong.
The good news however is that if you know some position play, you can already play these pieces.
What violin techniques and skills are required for playing Vivaldi's Four Seasons?
Position play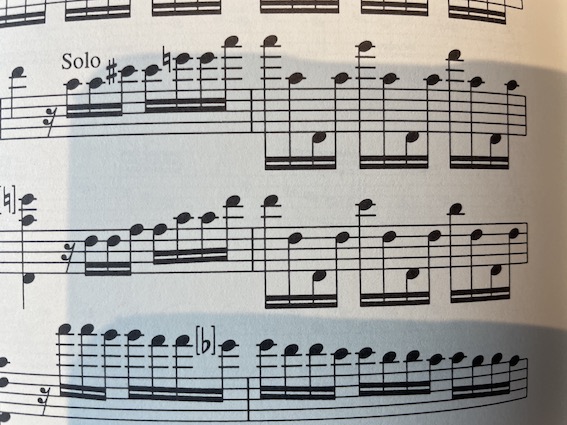 Usually baroque pieces aren't in really high positions, simply because the baroque violin had a shorter fingerboard than our modern ('normal') violin of today.
In the Summer concerto we see the highest position work, but that's just the 7th position. You don't need to worry about big jumps. In the bars before it, you have the chance to shift up in scale like patterns. This makes it possible for violin players with not much position experience to play these pieces.
In the Spring we see the 6th position from bar 50, but again you have plenty of opportunity for small position shifts in the bars that go before that.
They high note passages are often possible to be played in one position and shifting up or down by one or two positions.
Vivaldi's Four Seasons is written very 'violinistically' in the sense that the runs are very convenient for a violinist.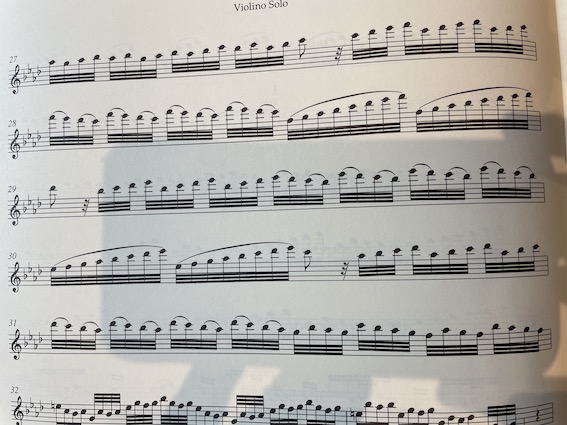 What we know Vivaldi's Four Seasons for are the impressive fast runs. Because of these the pieces might seem intimidating.
In the picture you see some fast runs from Winter. Don't worry too much about them. Most are scale runs, so if you've been consistently practicing your scales, these runs will come out without much trouble.
There are no runs with weird inconvenient notes. Once you start practicing them, you'll notice that you can quickly get them up to tempo.
There are not many double stops passages in Vivaldi's Four Seasons. The most well known are probably in Autumn. 
The double stops are mostly thirds and quite repetitive. The difficulty in this is that you need to be very consistent in your intonation and they are very clean. It's easy to hear mistakes. Because there are not many double stops to study, this is quite doable even if you haven't got much experience with double stops.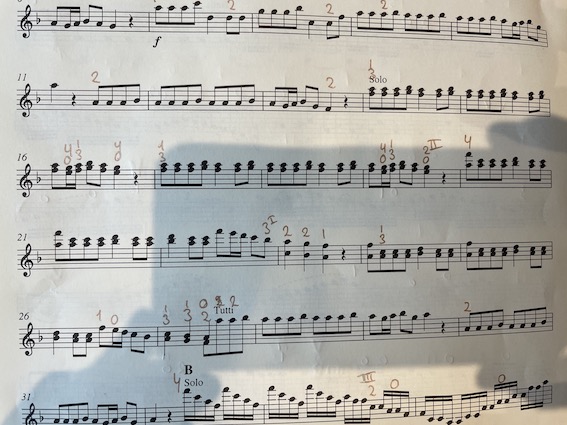 Violin pieces that are just as difficult as Vivaldi's Four Seasons
Pieces of about the same level would be Beethoven's violin romances, Haydn's concerto in C major and Mozart's concerto no 4 in D major.
Pieces leading up to Vivaldi's Four Seasons could be the Bach double concerto, Bach violin concerto in A minor, Accolay concerto in A minor and of course the easier concertos by Vivaldi like op 3 no 3 in G major and no 6 in A minor.
The big romantic violin concertos by Bruch, Mendelssohn, Brahms and Tschaikovsky are considered technically much harder than Vivaldi's Four Seasons. Also works by violin virtuosos like Paganini and Wieniawski are generally considered more difficult. Are you playing those? Then you're definitely read to play Vivaldi's Four Seasons. 
Are you playing Bach's sonatas and partitas? Then you're ready to pick up Vivaldi's Four Seasons. Most of the sonatas and partitas are considered just as hard or even harder.
Of course as violin players we all have our own strengths and weaknesses. What's easy for you might be perceived as hard by someone else.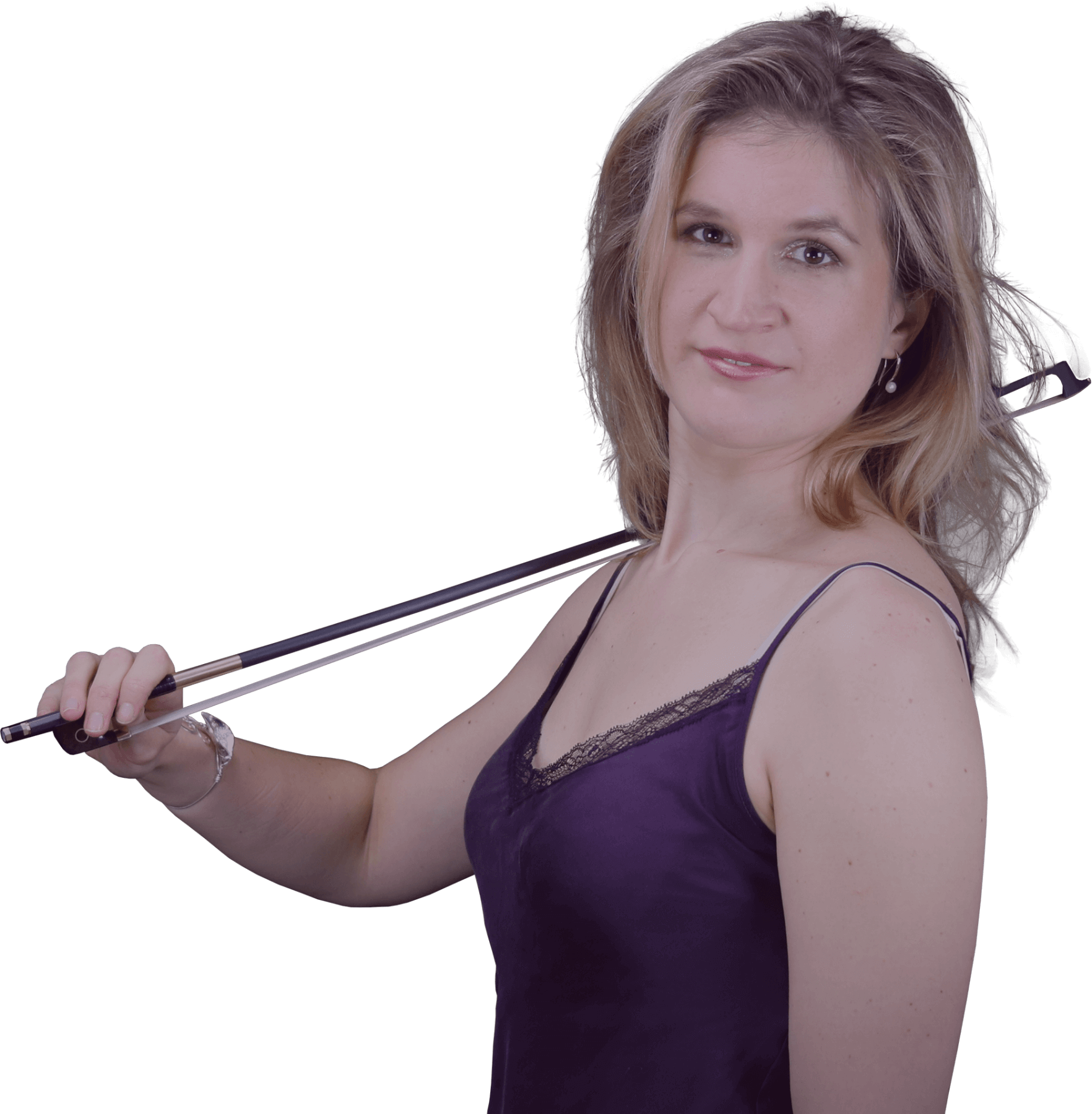 Let me help you find a great bow for your violin, so you can improve your bowing technique and sound quality:
Which of Vivaldi's Four Seasons is the most difficult? And which is easiest to start with?
In general could be said that the slow second movements from each concerto are technically a lot less demanding than the faster first and third movements.
All Four Seasons are about of the same level, so I would recommend to start with the one that speaks to you most.
As a violin teacher in general I would say that Summer has longer passages of fast and high runs compared to Spring. Winter also has a lot of fast runs in a row. You might want to start with Spring or Autumn and do Winter and Summer later. But… the difficulty level is perceived differently by individual students, so if that order doesn't speak to you, please ignore what I just wrote.
What etudes are just as difficult as Vivaldi's Four Seasons?
It's a bit of a weird comparison of course. I'd say the harder etudes in the Mazas books and the easier etudes in the Kreutzer book are comparable to Vivaldi's Four Seasons' difficulty level.
If you're practicing Rode, Fiorillo or Dont, you can definitely start playing Vivaldi's Four Seasons.
Solo part vs orchestral parts
The first violin and second violin parts from the orchestral accompaniment for Vivaldi's Four Seasons are MUCH easier to play than the solo part. They don't really go beyond third position and you don't have the fast runs and double stops. If the solo parts are out of your reach, you can definitely enjoy playing these beautiful well known melodies in an orchestra. For example join my virtual orchestra!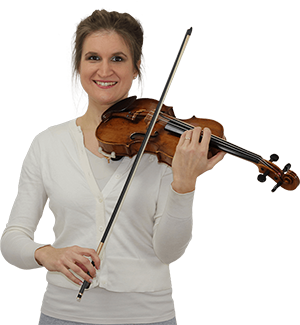 Hi! I'm Zlata
Classical violinist helping you overcome technical struggles and play with feeling by improving your bow technique.
What is your goal?
Once I had a student and her dream was to play Vivaldi's Four Seasons, but she could hardly play in the third position. We just started it… Yes, you might judge me as a teacher to do this with her. The thing was that she was losing motivation for the violin. I discovered that she mainly wanted to play those well known melodies and didn't care much about playing all of the concertos. We skipped the hard bits that were out of her reach and she enjoyed playing the bits that were within her reach very much. She could express herself in the melodies she had heard Janine Jansen play a thousand times in her room from her CD player.
Are you passionate about Vivaldi's Four Seasons? Start now! You don't have to get to a concert level. Enjoy just some melodies, the orchestra parts or the entire solo parts.
The best way to learn Vivaldi's Four Seasons
Together with concert violinists Antal Zalai and Vivien Hoffman I've created the ultimate online course to learn the solo violin parts of Vivaldi's Four Seasons.
Antal Zalai has made an exclusive video curriculum. What makes the course very effective is the possibility to send in videos of your playing for feedback. In this way you know exactly where and how you need to improve to get fast progress. Tuition comes with lifetime access, so you can learn completely at your own pace and come back whenever you like.