4 Differences between Spiccato and Sautillé on the Violin | Violin Lounge TV #326
Learn the violin bowing techniques spiccato and sautillé and how they differ in tempo, sound, bow hold, control and more:
Let's walk through the 4 difference between Spiccato and Sautillé
Difference #1: Tempo
I think this first difference is the most important one. While playing a very slow spiccato you have full control over the bow. As you go faster control becomes less and less. As you approach around 100 beats per minute it turns into Sautillé and you have much less control of the bow and the bow basically takes over.
Difference #2: Place on the Bow
Although it depends on your particular bow, typically Sautillé is done right above the middle of the bow.
Spiccato on the other hand is done a bit above the balance point of your bow, closer to your frog.
Difference #3: Bow Hold
You might hold your bow like you normally do in Spiccato so you can control the movements of the bow by moving your fingers fluidily. Whereas with Sautillé  you want to let the bow take the lead and let it do it's job. The less you interfere with the bow, the more successful your Sautillé  will. You want to hold it only between the finger tips and also suggest lifting your pinky a bit as well to allow the bow to jump on it's own.
Difference #4: Bow Control
In Sautillé you let the bow take control and with Spiccato you control you the bow.
So now that you know the differences, would you like to learn more?
In my Bow like a Pro program I'll teach you EXACTLY how to do Spiccato and Sautillé including how to do string crossings, how to do it in different speeds, and much more!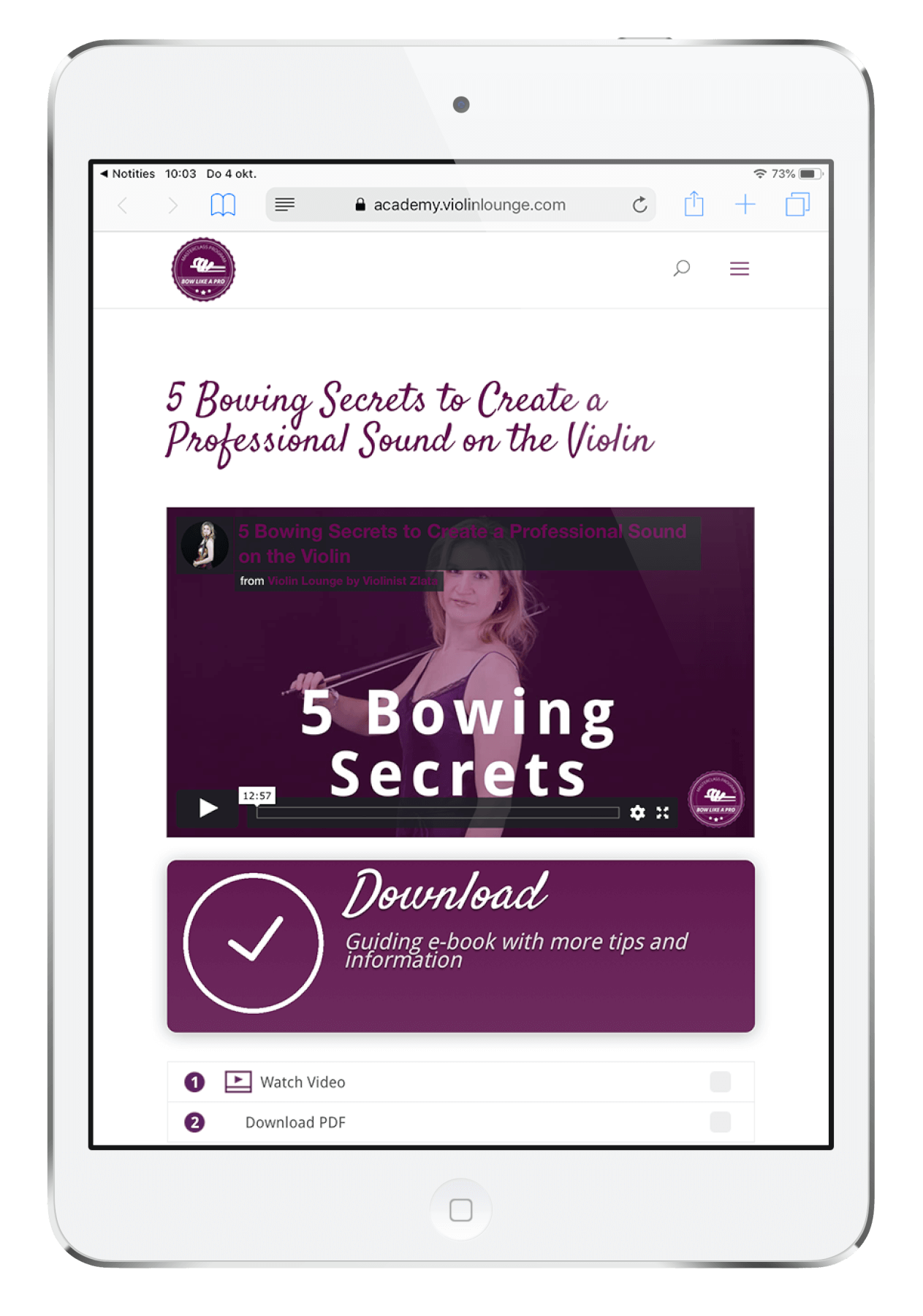 Enjoy my FREE mini Masterclass 5 Bowing Secrets to Create a Professional Sound on the Violin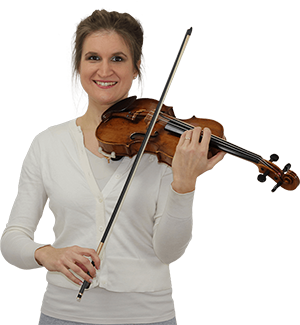 Hi! I'm Zlata
Classical violinist helping you overcome technical struggles and play with feeling by improving your bow technique.
Let me know in the comments below what difference is most important to you!