[Video] 3 Tips To Improve Your Tone As A Beginning Violinist Or Violist
Hello Zlata. My name is Wendy. I've been playing violin for 19 months. Now I'm kind of lost because I don't know what should I practice to improve the tone. If you have time to take a look at my video and give me some advices I'll be really appreciated. Thank you!
In this video I will give 3 tips on tone improvement for beginning violinists and violists. I share the mistakes that most beginners make in tone creation.
Tip 1: Bow straight!
The sound of the violin is different depending on the place of the bow on the string. Going from one place to another on the string while bowing gives a sound you don't want. You can't see if you're bowing straight, so practice in the mirror and correct yourself.
Tip 2: Bow in the string, not over the string.
Do this with the weight of the arm, not pressure. Pressure will kill the tone while you are creating it. Weight will create a nice rich singing tone.
Tip 3: Have a relaxed bow hold.
Although the bow hold can seem very unnatural in the beginning, try to relax your fingers (gummy bears!). A bow hold is something in motion, not something rigid. The motion in your fingers should come from your under arm. Your fingers move along with the bow, your bow doesn't move along with your fingers.
Thank you for watching Violin Lounge TV!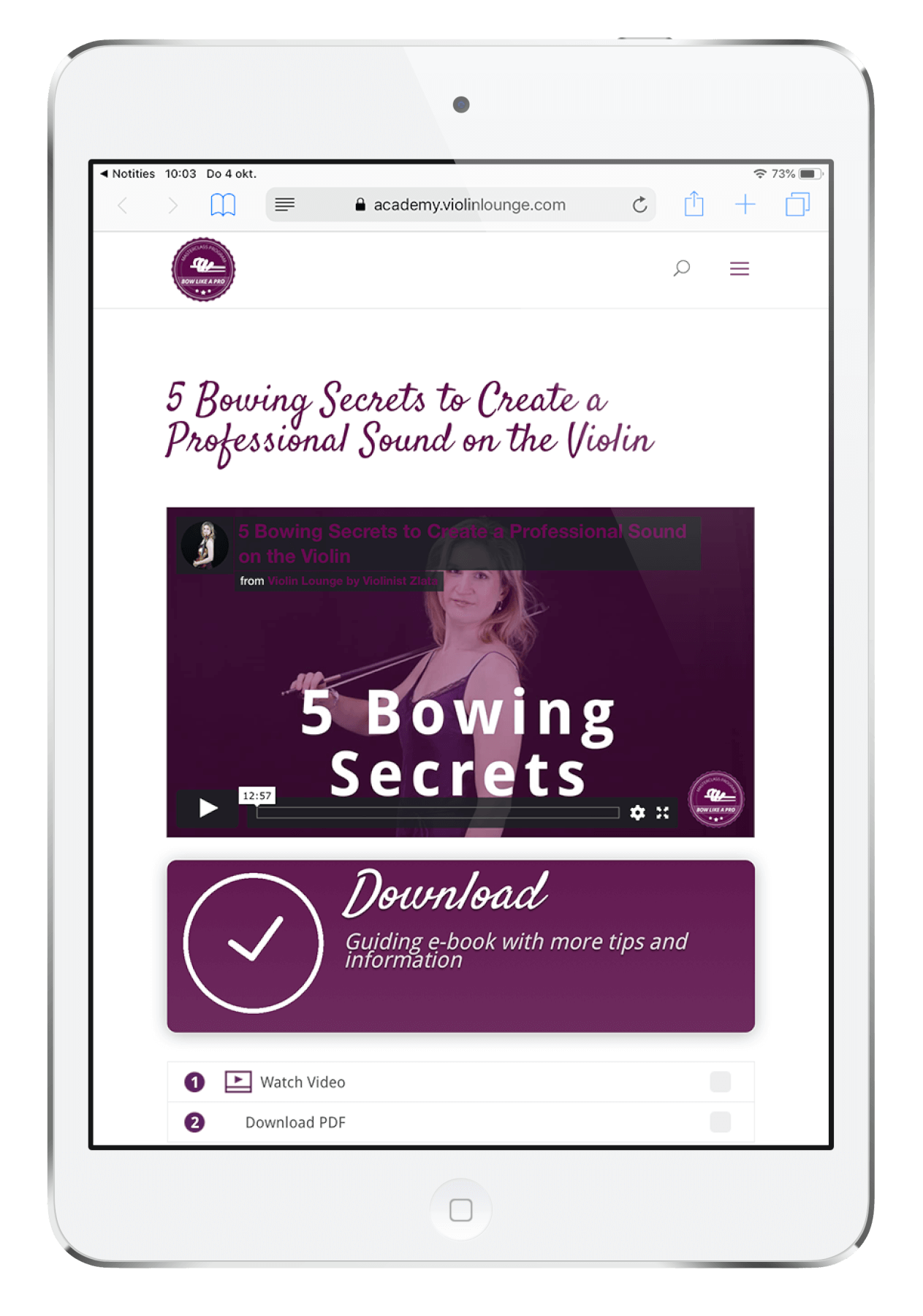 Enjoy my FREE mini Masterclass 5 Bowing Secrets to Create a Professional Sound on the Violin